Let's start at the very beginning. Can you tell us how you got involved in composing, and what was your very first piece of gear?
I had an early phase in my life as a guitarist from 13 to 20 years old. Playing in different bands and writing songs. Then I got into acting, theatre and film, and it was only in the last 7 years that I came fully back to writing and recording my own musical pieces as Aukai. The first album I recorded was at Lichte Studio, Berlin, but then mainly because I was not living in Germany anymore but far away in Colorado, I needed more flexibility and bought my first small home studio setup – something portable that also made much sense with my itinerant lifestyle. It was a pair of Neumann Km84 mics and a vintage Neumann pre-amp customized by Matthias Hahn. A very basic but solid set up for recording acoustic guitars of all kinds.
How many different studio iterations have you gone through, and what does your final setup look like right now?
I used to travel a lot, but always with my recording gear in the bags, and wherever I went, I would find a quiet little cottage, which I then would rent and convert into a studio space for some weeks or months. I take a lot of inspiration from solitude in nature, and for me, the environment where I work is crucial, much more so than being in a perfect recording studio. So the gear is mostly the same, but the setting has frequently changed. But I have to say here that I don't do the final mixing of my albums – in this regard, Martyn Heyne at Lichte Studio has my back, and he makes these "on the road" recordings sound like a record. It's only recently that I've been able to say I have become more settled in a beautiful house in Mexico, and I have just started to get a more permanent studio space. I can't wait to hoard lots of things here.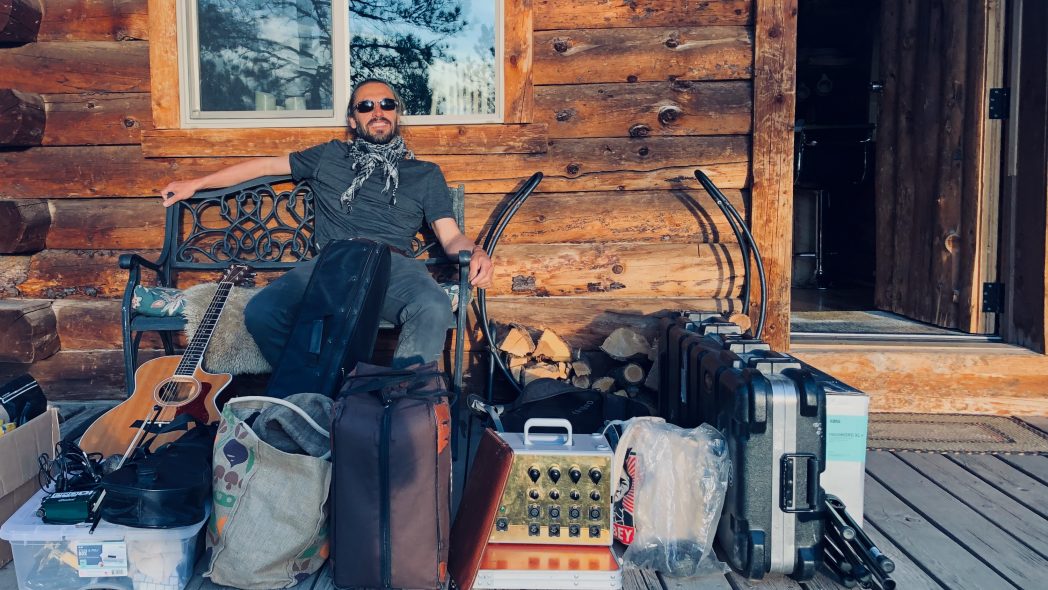 Tell us about your favourite piece of hardware.
Like many of us in the ambient instrumental genre, I do love the Roland 501 tape echo a lot. Everything sounds great when running through it. In my case, it brings a lot of inspiration to plucked arpeggio guitars. Especially on my albums Branches of Sun and Game Trails, I experimented a lot with it, creating layered charango textures and exploring this traditional Andean string instrument in a very unconventional way.
And what about the software that you use for production?
I use Cubase for the simple fact that when I started to get into recording, most colleagues around me used it, so they could help out when I had a question. Since then, I have stuck to it because I know it. It is familiar and has served my needs really well.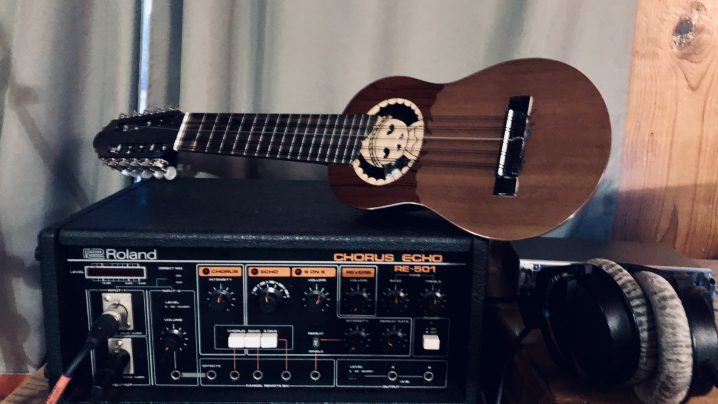 Is there a particular piece of gear that you're just dying to get your hands on, and do you think one day you'll have it?
Honestly, at the moment, not really. At least not "dying" to get my hands on. Eventually, I would like to play around with some Neve Shelford pre-amps for recording, but it's not essential, and gear-wise, I feel pretty content with what I have. However, there is always another charango, another guitar to long for. Each new instrument comes with spats of inspiration and uncharted sonic fields.
Can you please share some aspects of sound design in your work?
There is not much sound design in my music. It's pretty straightforward, mostly acoustic music, dappled eventually with some synth colours or a beat.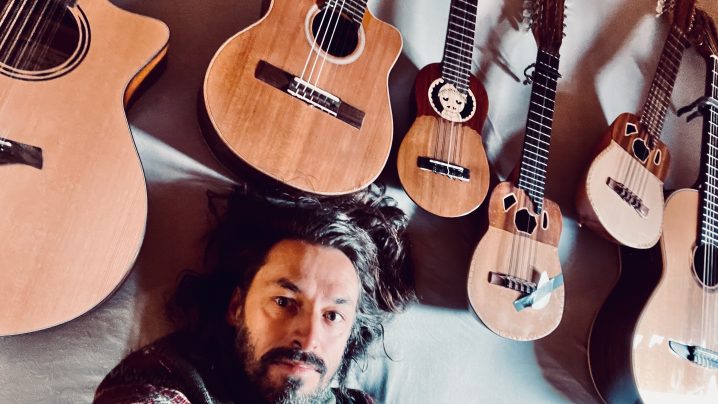 Any particular new techniques that you tried out for your new album?
My music is centrally based on the Charango, or its bigger brother, the Ronroco. On the new album, I tried to mirror parts which I had created on the charango on other instruments within the guitar family and layer them. For instance, I would play the same arpeggio pattern from the charango on a 12-string guitar for instance. I also found a lot of inspiration on a Classical Octave guitar. It is in the same range as the Ronroco but has a much more full and warmer sound. It became actually the main instrument on Apricity.
What does your live setup look like, and what do you bring with you when you travel for an extensive tour?
I don't tour with Aukai. Not yet, at least. I have done a few release concerts or played live on radio shows, but the vision I hold for Aukai in concert is not the one-man show with a looper pedal and drum machine, but the ensemble, at least 5 musicians on stage: guitar, cello, violin, piano and percussion. This makes it very complicated as it does involve a much larger budget and logistics. I have enough studio work at the moment that I don't have any hurry to wrap my head around how to get on the road with such a crew – I feel it will evolve organically somehow.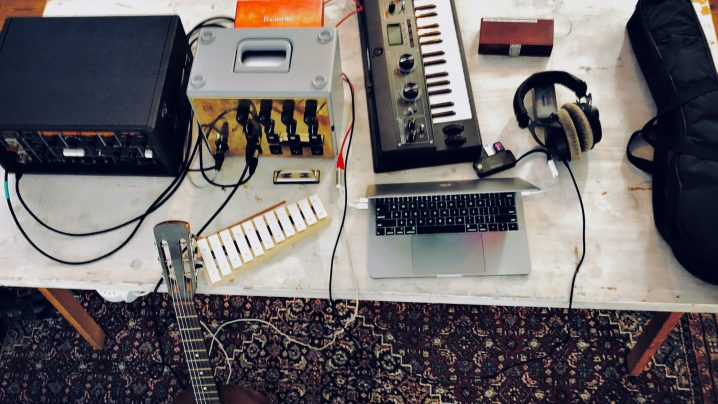 What is the most important environmental aspect of your current workspace, and what would be a particular element that you would improve on?
It's as I like it – situated in a beautiful garden and surrounded by fields and forest. Maybe I have to get it more soundproofed, as in Mexico, there is a lot of dog barking going on. It would save some editing time, but it's also not such a big deal.
What can you tell us about your overall process of composition? How are the ideas born, where do they mature, and when do they finally see the light?
I usually sit in the mornings with a nice cup of coffee, preferably in nature and just play for a couple of hours on the charango, or recently it's been on the Octave guitar. Whenever a melody, a pattern or a theme goes through my hands that resonates and in which I feel something particular, I record it on the phone. The same day later or the latest, the next day, I listen back, and if I still feel it, I keep my mind on it. If it then starts to accompany me internally, like a soundtrack in my daily routine, and I keep thinking of it, I begin working further on it. Basically, I record it properly and start considering arrangements for it. I do this until I have 15 to 20 of these rough ideas accumulated, and then I stop playing in the mornings, as I am afraid I would find more ideas and I wouldn't have the time to take care of all of them. With this set of 15 – 20 ideas, I then make pieces out of them, adding things, arranging, carving etc., until they become more complete.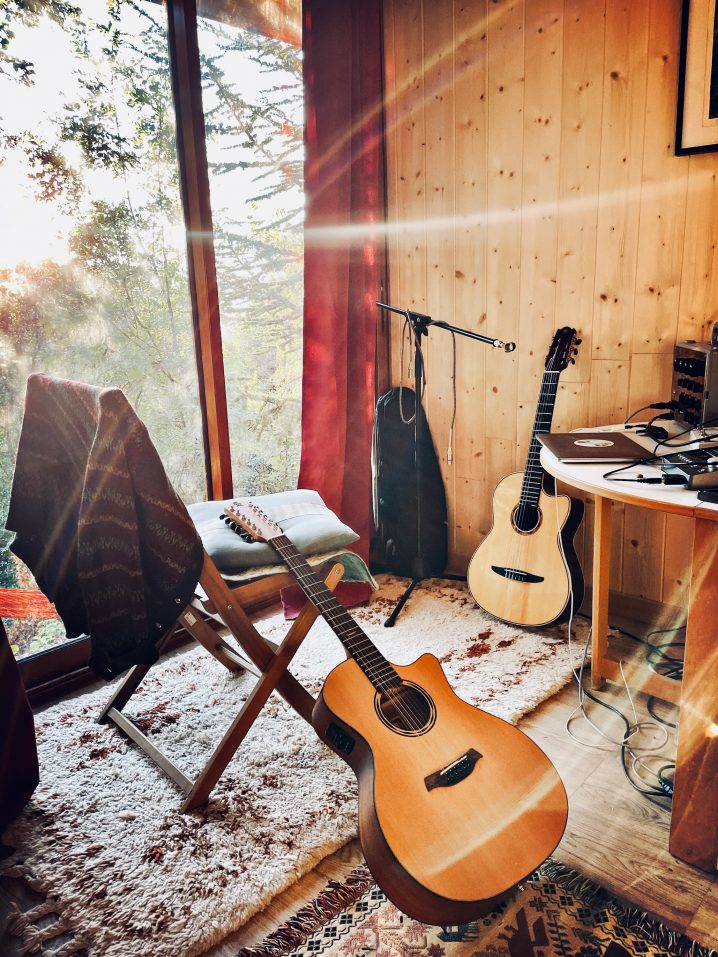 After the piece is complete, how do you audition the results? What are your reactions to hearing your music in a different context, setting, or a sound system?
Yes, I play it in the car, on the laptop, and on the kitchen sound system while cooking. I smuggle them into my family's life and later into a closer circle of friends and see how it feels. Most important in that process for me is how I feel when I know they are listening to it. It gives me a new context in order to finish them.
Do you ever procrastinate? If so, what do you usually find yourself doing during those times?
I wish I could allow myself a bit more of procrastination. I think procrastination has been underrated; I can see it as already being in the creative process, you know what you want to do, but unconsciously maybe you just need to brew it a bit more in your mind's space before it gets more concrete and somehow irreversible. But as I have three children, I have to get things done when there is a good time window, and there is not much room to push back.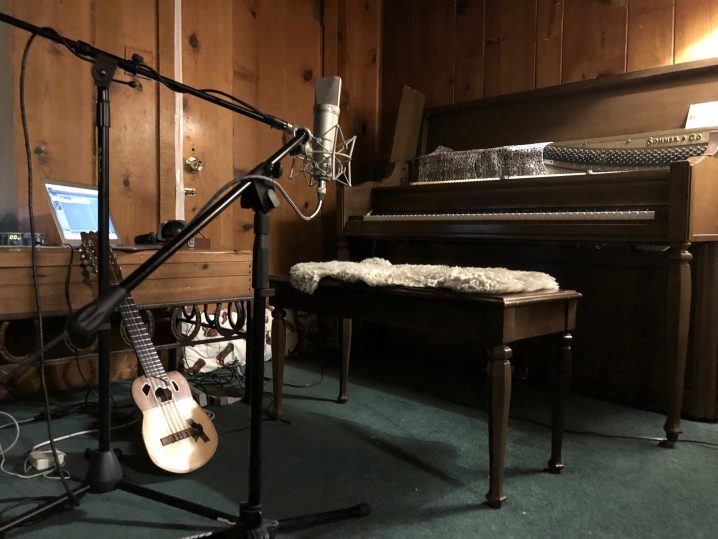 What gets you inspired?
Quiet alone time in nature.
And finally, what are your thoughts on the state of "electronic music" today?
Oh, hmmm, I actually have no thoughts on this…