Release Notes
Label: Xtra Sensory
Release: Mirror
Date: November, 2022
Mastered By: Becki Whitton
Artwork By: Chris Dömeny
You remember Brambles, right? Of course, you do! How can you forget the monumental Charcoal, originally released by Serein a decade ago (damn!) – see Headphone Commute review from October of 2012 here. This Australian multi-instrumentalist and composer's output has even been noticed by Deutche Grammaphone with a single release of "Mists Inhabit This Place" just a few years ago. During their more recent iteration, Mira Dawson has been evolving their sound, moving from the aesthetics of modern classical composition to dream pop-influenced ambient electronica, the first glimpse of which we were able to witness during the video premiere of Spirits (October 2019). Feels like October is a good month to release new music, so today I have for you a premiere of a new single, which is out via Xtra Sensory imprint. It's still a bit of a teaser, as we can expect a full-length release from Brambles sometime in November of 2022 [hopefully!], but until then we can be mesmerized by the kaleidoscopic sound and light courtesy of the 3D artist Chris Dömeny, who "unlocks another piece in the mirror realm narrative that is explored throughout the album." On "Stay" my ears tune into beautifully curated slow-moving soundscapes, which are sprinkled with glitchy percussive overtones and chopped vocal samples, but beneath it all, there is still that emotional essence that I recognize right away, especially with a few appearances of piano keys. A lovely new direction, and I can't wait to hear the entire thing!
With 'Stay' I wanted to create a song inspired by the process of an emotional breakthrough, this led to contrasting sections of chaos and realisation. Everything is forever shifting and for me, this song was pivotal in exploring a new sound palette.

— Mira Dawson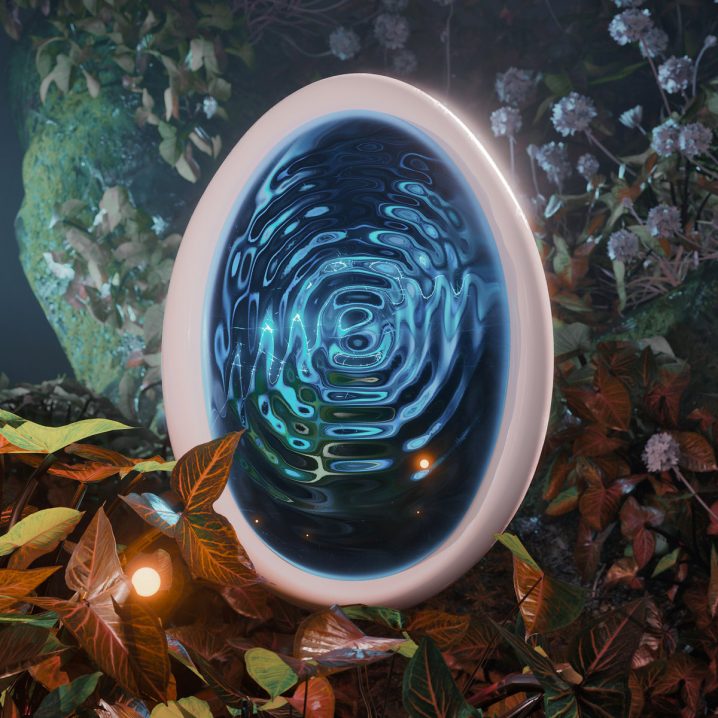 Once again, the single is out today via Bandcamp and all of your favourite streaming channels, with the full album, titled Mirror expected to drop sometime in November.