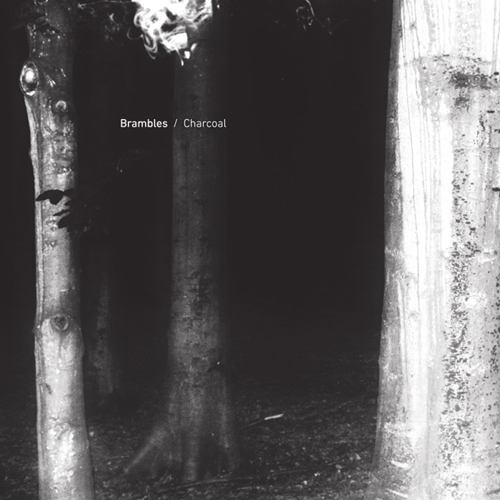 Sometimes when you listen to a particular type of album you are swept away to some far-off place only to be brought back to earth again an hour or so later. During that time nothing around you seems to matter. Good albums can do that and Charcoal, the debut LP by Brambles, is certainly that. This is the work of solo-instrumentalist Mark Dawson and this, his first, is released on UK label Serein next week. It seems to be a deeply personal, heartfelt work and one that immediately stands out as one of my favourite releases of 2012.
Charcoal starts with the gentle sound of fluttering birds' wings as the slowly meditative opener 'To Speak of Solitude' gradually unfolds. Like a lot of music on the album it combines plucked strings, wind instruments, and dampened piano notes that amble slowly. These are Dawson's instruments of choice and they recur throughout the whole album, being only occasionally joined by gentle percussion. The use of samples sometimes augment his pieces with atmospheric noise (crashing waves, for example) offering context to the journey he takes you on. For the most part the songs are downtempo and patient, dark not light.
 A lot of this material was recorded during his stay at "The Painted Palace", a communal house in Melbourne open to all manner of creative outsiders. Crucially, the house also played home to a piano; during the night-time this was where Brambles sat, working out melodies and making recordings into the small hours. […] This is undeniably a night-time album, it has that still, peaceful quality to it, the same you get when you walk down a deserted street at night…
The darkness makes it tempting to use the word haunting to describe Charcoal and in the song 'Deep Corridor' it does have its unsettling moments. Ultimately, however, the overall effect of the album is uplifting rather than brooding. It is even playful at times and some tracks, particularly the gorgeous 'Pink and Golden Billows', would sit happily on the soundtrack to a modern-day fairy tale. If there is a stand out track here it is the stunning 'Salt Photographs' as it seems to capture perfectly the musical style being alluded to throughout the entire album. One that is gently contemplative while being powerfully moving. However, it is only by allowing the album in its entirety to wash over you that will really evoke the images Dawson intended. Possibly a midnight stroll through a dark forest, as the cover depicts, or the exploration of some far-off fantasy land.
As the night's draw in and Autumn ushers in Winter this album is as timely as it is accomplished. Direct comparisons are hard but it did at times remind me of a stripped down Jacaszek while its more ambient moments, for example the peaceful second track 'Such Owls as You', are reminiscent of Hammock's earlier work. Charcoal is released on 22nd October but is available for pre-order from October 15th. It is highly recommended.
And you absolutely must read Interview with Brambles!
Review by Ben Rutter exclusively for Headphone Commute.