An impassable mountain; a vast, endless ocean. The dark and the light.
Release Notes
Label: Social Proof
Release: Sea of Monochrome
Date: November 26, 2021
Video Concept By: Daniel Światły
DoP: Agnieszka Janik
VFX: Witek Wnuk
The mysterious new venture, School of Silent Illumination is a side project of another elusive artist, recording under the moniker of Shortwave Research Group, from whom I've previously premiered a deliciously dark video titled Coherence and featured a writeup on the full-length named Fabryka. Here's what I wrote then: "Playing this on repeat during the lockdown is the right path to dread. But it's also the right path to light, as you crawl from underneath its collapsing concrete structures, that seem to close in on you with every paranoid breath." So this latest is lighter, more ambient work, although still with a bit of that textural grit that makes all of it scrumptious. I especially love that the "personnel" on the album is listed as EMS Synthi AKS, Moog Sub37, Native Instruments Reaktor, Nord Wave, Oberheim OBX, Roland RE-201, Roland TR-808, and Tape Loops – that's my kind of a workforce. As was the case with the last release, the new album, Sea of Monochrome, is accompanied by a video, which I am premiering for you here today. And all of the crackle and lo-fi approach is now embodied with pictures within [just look at all that sand on the vinyl]. This is a sonic dystopia, lonely and bleak, even as further adventures unfold past the vision. Abandoned photographs are like abandoned music – waiting for you to blow off dust and play. Head nod to the film director, Daniel Światły, as well as to the director of photography, Agnieszka Janik, for pulling off a perspective with elements of Andrei Tarkovsky.
Microscopic movements contrast the macroscopic stasis. Random fluctuations flutter over lengthy synthetic drones — not always individually coherent but forming a greater whole, a mirror of a living organism.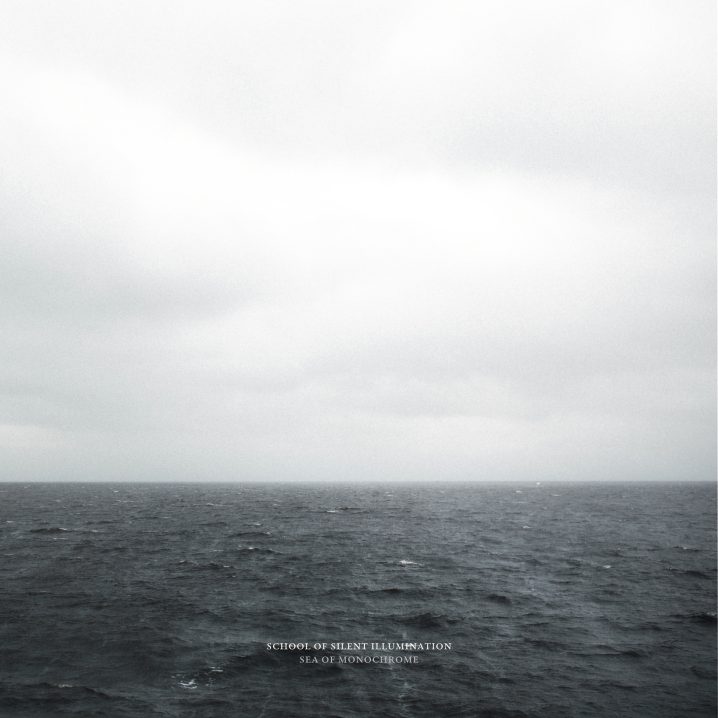 The five-track album is out tomorrow as digital and a limited run 180g vinyl (only 100 copies)! You can preview more tracks on Bandcamp. I recommend that you grab it before it sells out.