AES Dana
(a) period.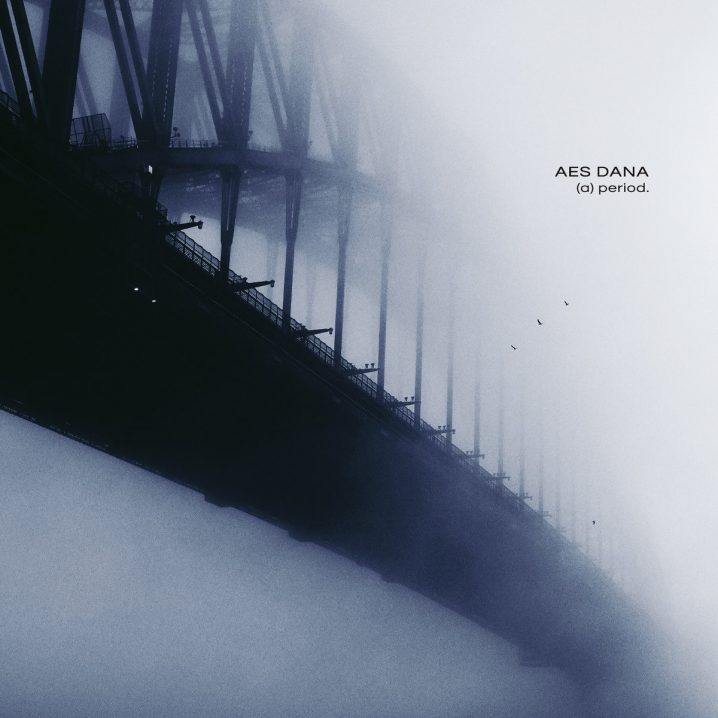 Ultimae label boss, Vincent Villuis is back with a new album (his 9th full-length) under the AES Dana alias. This is an altogether all-immersive sonic experience, sans the atypical cookie-cutter productions that seem to still dominate the genre. Here, Villuis makes a genre of his very own. Long, gentle fingers of lush ambience stretch over the clouds that cover the sun. Field recordings of rain, forest, and open space, bathe in the deep rolling thunder of bass, perfectly sculpted with just enough beat, that comes in and out, like late summer storms. Tame glowing pads sparkle with light, falling in echoes of warm minor chords. Stories unfold, progress and recede, moving along with the pulsating rhythm. This is a very mature album, at the peak of this Lyon (France) based mage, and you would be hard-pressed to find anything slipping from this conjurer's grip. "As a creative observer, the French artist instantiates our endeavour to establish stillness, he steers the tale with a wide palette of sensitive chords, melting distant rumbles into bittersweet melodies and diaphanous pads, thus leading the listener to a state of introspection and intimate isolationism." A beautiful piece of art, which has served me as a soundtrack many a night by now. For a deeply engaging listen, I recommend you grab the original 24-bit renders, which come alongside a 2xLP. The album title, "(a) period." stands as an elegy for unimaginable loss, and, as the composer says, "any resemblance with your personal experience is of no coincidence." For more from Aes Dana, check out his 2019 release, Inks; a collaboration with Miktek on Far & Off; and a quick label profile from 2013.
Dictaphone
Goats & Distortions 5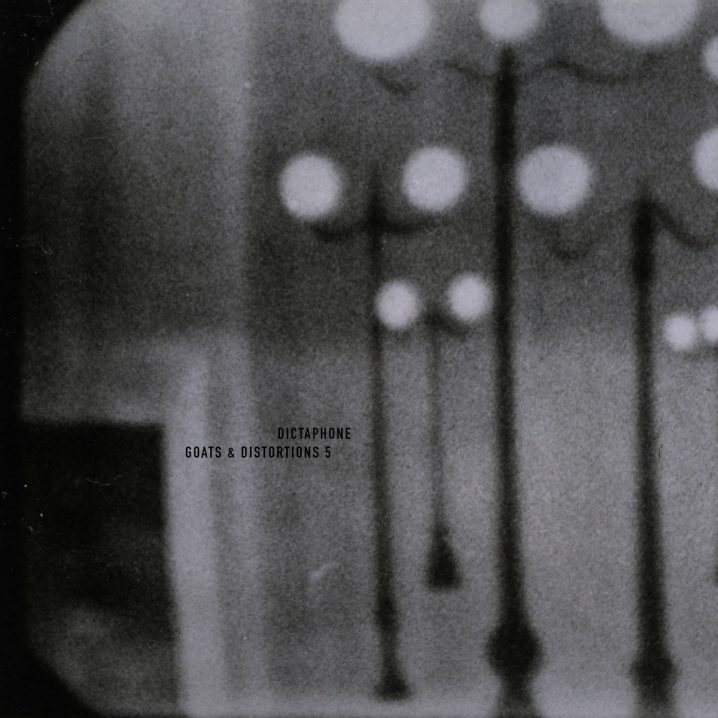 Dictaphone is also back on Denovali, with their fifth album and a peculiar title, Goats & Distortions 5. I'm not exactly sure what the previous distortions involving goats had to do with the concept, but the first and second amalgamation of these poetically chiselled names are available as individual tracks on the album. With their unique sound, featuring Roger Döring on the clarinet and the saxophone, Alex Stolze on the violin, and, of course, Oliver Doerell as the composer behind the ten pieces, the trio explores grey, smoke-filled, underground lounges of the Mediterranean, post-Ashkenazi, and pre-iron curtain inspired jazz, whispers, and old tape machines. At least that's where I imagine this to be, as the "morbid instruments" slowly scratch the surface of an undeveloped film, containing images forbidden and beloved, shot with a broken camera located in the attic. In fact, a barely working tape machine, "which Doerell found in a hidden room in his house in Berlin served as a sound source, ghostly sounds could be heard, and the machine died soon after being sampled." It's all so fragrant and delicious, with a few throwbacks to samples I've originally heard on their debut, M.=addiction, back in 2002, on City Centre Offices (which I still cherish very much). In fact, "M." appears once again, and I wonder if it's a person's name, a drug, or all of the above together combined in an addictive opiate that leads to self-destruction in their path. "The result is an ungraspable, ghostly, spooky album consisting of ten different journeys into the experimental sound world of these unique compositions." And if you listen closely, you will hear distorted goats.
Earth House Hold
Daybreak Basements and Broken Hearts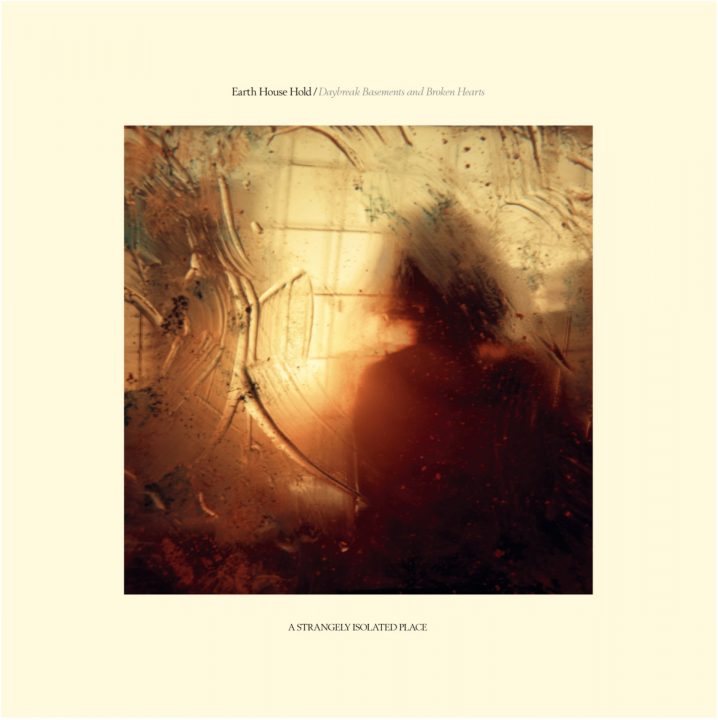 To wrap up this column, we visit with Brock Van Wey, who reserves his Earth House Hold moniker for a slow-burning, deeply-textured, ambient-infused deep house. His last release for this project on A Strangely Isolated Place, titled Never Forget Us (2018), was "rooted in the house elements with a punctuated kick and bass," as I have noted in this review, and while the aesthetic on Daybreak Basements and Broken Hearts continues with this exploration, it feels even more polished, open, and tranquil. The looped and pitched-down vocals continue to flourish at the front of the stage of each piece while patient, evolving, and slowly building treatments carry each track forward into its depths. "Reverberating synths fill cavernous spaces as basslines rumble, bringing a darker, more abstract, early-morning vibe to an album born from a place of both reflection, and personal experiences." And while I struggle to extend my own compositions beyond their two and three-minute mark, this beautiful music effortlessly stretches into the 10+ minute territory, never once feeling repetitive, boring or bland. On one of my favourite tracks, "Faded Times, Future Truths," Brock plays with a minor-chord synth line that can go on forever [as it often does in my mind, after the piece concludes], while on another piece, "Acid Lies, Ageless Loves," he toys with a 303-infused acid line, which I could never get tired of. "This is a house album in the purest sense of the word – just as much as the furthest thing from one that ever existed," says Brock Van Wey, "As much a deconstruction of what deep house means as an attempt to reconstruct a time, and a life, it built." You can learn more about Earth House Hold in this extensive interview I did with Brock (in two parts). Meanwhile, I recommend you pre-order this album on a clear, orange and black splatter vinyl (2xLP) directly from the label (or your local EU distributor) before it sells out – it drops on Monday, August 9th.