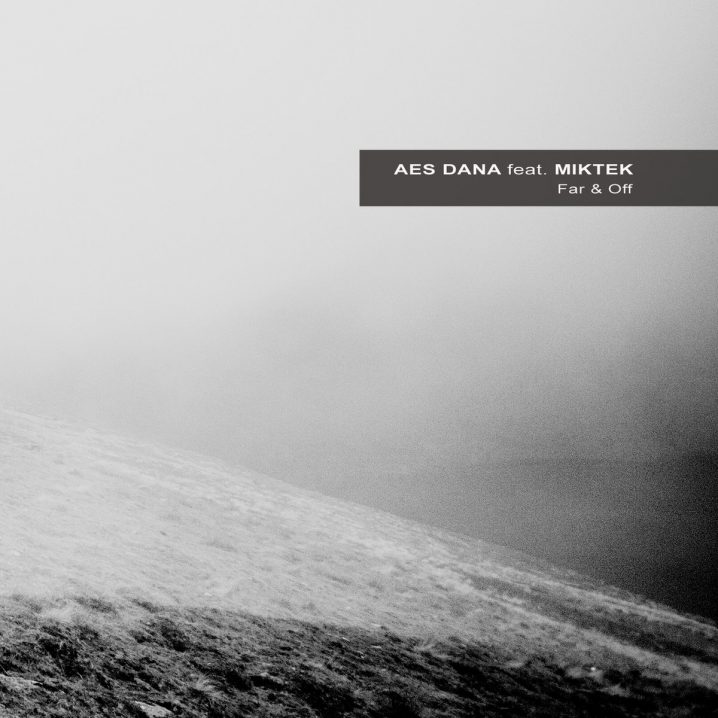 Vincent Villuis has been at the forefront of the so-called 'psybient' genre since 2001. If not for his very own Aes Dana project, then at least for managing the only label that continues to deliver quality output with each and every single release: Ultimae Records. Together with Sandrine Gryson (aka Mahiane) the chillout sound of Ultimae has been accompanying many morning awakenings with sunshine and breeze. But why stubbornly hang on to the misnomers that attempt to pigeonhole one style into another, when at the end it's only music; and it's the music that makes you feel.
For this release, Villuis pairs down with Mihalis Aikaterinis, recording under the name of MikTek, to compile three separately released collaboration EPs from the last couple of years, into a single release. Far & Off collects the three tracks released on 2014 Cut., the three pieces from 2015 Alkaline, and four more from the very latest, The Unexpected Hours published in 2016. And although technically this release is compilation, I prefer to listen to it, treat it and cover it, as a stand-alone cohesive album. The individual pieces from among the previously published EPs are interleaved among each other, and there is no discernible moment when one EP completes and the other starts.
This modern life we lead tends to saturate many of us with information, constant stimuli of all kinds and shatter time, as if we lived in small sequences. Some of us content themselves with that, some manage to regulate or tighten the flow, others collapse or pretend not to. 
Aesthetically, the duo present us with ten pieces of sonic introspection on far outstretched ambient soundscapes, semi-familiar signature melodies, and a beautifully rounded warm bass. Listening to Far & Off, I often find myself being lost in its mesmerizing textures, subdued subconscious substance, and plenty of ethereal space to breathe. Admittedly, as minimal and ambient music often compliments my stationary self-reflection, the sounds of Ultimae regularly accompany me during my walking meditations, and this album, in particular, has been a companion for some time. Not surprisingly, the motive behind Far & Off is very much related to my very perception thereof. Vincent Villuis writes:
To be on my own, far, in another context, without technology, an act of protection. Taste real solitude, a state in which no one else exists; cross the line, change rhythm and feel the passing of time. This is what I am sharing with you now, with keys and sounds, pads and patterns, glitches and drums. My desire was to compose contrasted tales, to bring light on the paradox, from one extreme to the other, harshness to tranquility.
As I read these words, and listen to the album, I can't help but think about my very own upcoming silent retreat, during which I recede into complete silence for almost three days. It is precisely what I need to escape the daily insanity that we wrap ourselves in, to collect my very own thoughts, to disperse of them, and to finally see thing clearly, as they already are. And although being able to indulge in this activity is a self-acknowledged privilege for which I am forever thankful, until those moments in between we have this gorgeous music. I hope that you'll agree.