… spreading, dissolving and forming, the elemental particles of this sound spin in an ongoing cycle of a gentle cosmic wind…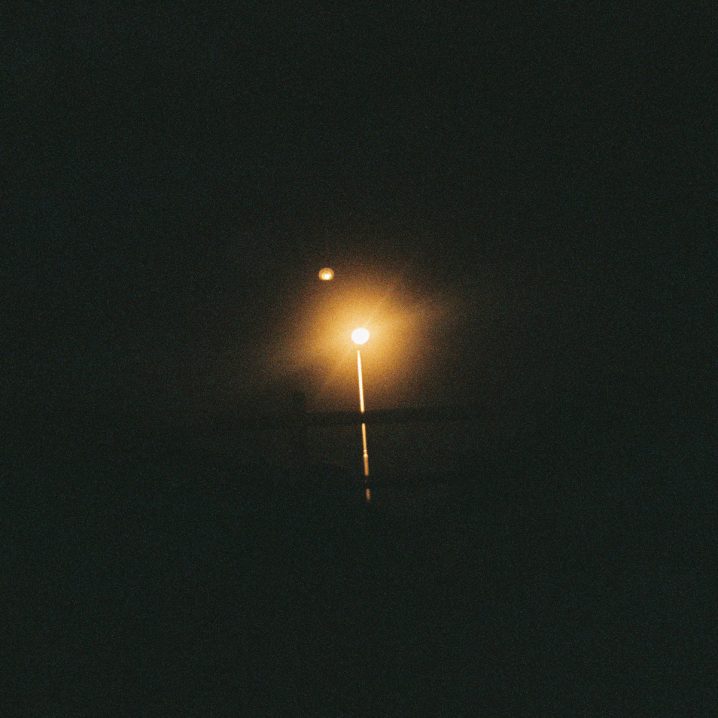 Cape Town-based composer, producer, and pianist Jason van Wyk gets signed to Mike Cadoo's legendary Oakland-based n5MD imprint for his fourth solo studio album, titled Threads. We heard from van Wyk back in 2016, when he released Attachment for Eilean Rec and subsequently repressed and remastered by Home Normal; an album which I described to be "replete with simple, unabashed beauty albeit with sophisticated underpinnings" falling somewhere between the tender solo piano compositions of Nils Frahm and my very own quiet night playing. He followed up a year later, on Home Normal once again, with Opacity, taking us from his intimate studio into the outer galaxy of his imagination, where "slowly rising ambient swells brush along their acoustic string counterparts for a wide spectrum sonic stage lift into the solar system…" The piano began to recede in the background while still playing an essential part in a musical score. For this latest, van Wyk leaps even further into the open and highly textured atmospheres, carefully curating a cinematic passage for the present moment, one which I've been playing on a loop now, as a healing soundtrack for the everyday angst.
I suppose it's inevitable to ignore the 'ambient' tag applied to this album. Still, as far as these labels and genres can go, Threads is somewhere more on the ethereal side of our cerebral expansion, droning through the universe like the last final din of the echo of our lives. The piano appears halfway through the journey, where it is carried by light-crackling threads of the radio waves, pulsating heartbeat, and spacial wide pads. Spreading throughout, dissolving and forming, the elemental particles of this sound spin in an ongoing cycle of a gentle cosmic wind, shaping new nebulas, breaking apart again. The titles of this near 40-minute opus convey further entropy as we move from "Retention" to mid-section "Light Burns Out," and in closing the "Near Dark."
… a much-welcomed underlying beauty to Threads, but there are also threads of anxiousness and unwavering intensity […] where each piece takes you on an engrossingly escapist journey…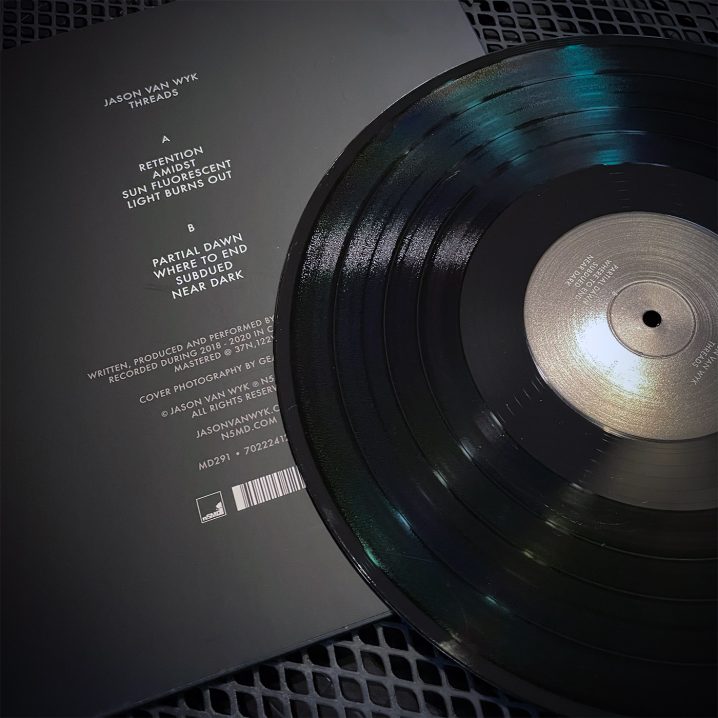 Patient listening of this glorious eulogy for the times before "now" will reward those with repose, serenity, and tranquillity – something we all need again, very much, as we try to rebuild what we all left behind. Threads has that healing effect that your soul will drink up once it tastes the result on the rim of its remedy. Further sonic pleasures can be enriched by the tactile component as you open the record and lower the needle into its perfectly shaped groove. This is indeed something very special, and I hope you will gather all that from my words. Highly recommended for fans of intergalactic travels by the likes of ASC, 36, Ben Lukas Boysen, Lingua Lustra, r beny and Purl. Be sure to check out this In the studio with Jason van Wyk and stay tuned for a follow-up interview.