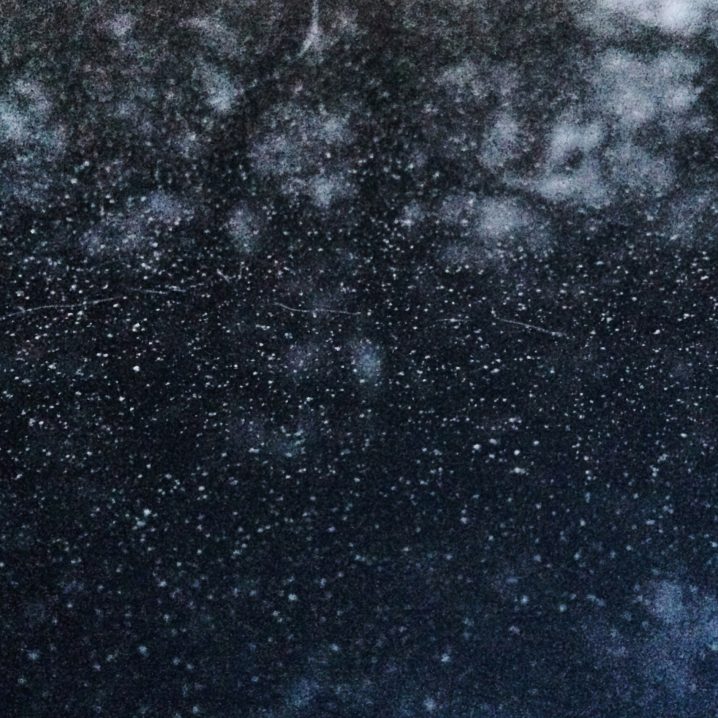 Last year, in March of 2016, when Jason van Wyk released his solo piano album, titled Attachment on Eilean, it could have been too easy to accidentally let it get lost among the many works released in the similar genre. Not by my ears, of course (ahem!), as I have placed the album among my favorites in best of the year "Music For Watching The Snow Slowly Fall In The Moonlight" list, along with Ben Lukas Boysen, Julien Marchal, Marco Caricola, Tim Langhaus, and Ólafur Arnalds & Nils Frahm, of course. I suppose that may be a good enough reason for Ian Hawgood to re-release a remastered version (by Hawgood himself) of Attachment once again on the recently rejuvenated Home Normal imprint, along with another full length, the focus of these words, titled Opacity. This time, however, we are invited to leave this South African's composer's intimate studio and follow him into outer space…
Slowly rising ambient swells brush along their acoustic string counterparts for a wide spectrum sonic stage lift into the solar system, as the closely mic'ed piano chords offer the listener some structure among all the shimmering sounds. This organic and synthetic treatment of textures puts the keys slightly more in the background, where they are still, however, confident, gentle, and essential. It is the deep rumbling bass and the synth arpeggios that hint with ideas of galactical sailing, and I suppose that titles such as "Clouds", "Weightless" and "Glow", along with the cover art photography by Gregory Euclide, carry a similar essence. Throughout the twelve short pieces of the album, we are lullabied into a state of slight melancholy, absolute acceptance, and cosmic expansion. "Eyes Shut" is a definitive pinnacle of the album, where all of the above elements beautifully come together for a truly cinematic ride.
It is hard to describe Jason's latest album in anything other than superlatives. It is an album of such incredible beauty, patience, openness, soul, and subtlety, that we can't think of a comparative album by anyone, on any label, in years that comes close to the calming serenity of 'Opacity'. Whilst this might seem like hyperbole to some, I just ask you to sit down, let go, and listen to this pure work of art as it really is very special indeed." -Hawgood
I suppose that one of the greatest compliments I could ever give an album is to proclaim that I'd wish my own compositions sounded like this. This is music that I wish I would come close to making one day, examining Jason's control of time and space among the pieces, becoming very much inspired by his sound design, and finally striving to incorporate a few of his ideas with my own. I guess another way of saying is that this is the music of the future. These days, however, that shouldn't be interpreted in some fantastical, science fiction way, where the intelligence has won the battle for the science, but rather a peaceful state of life, where all the heart and soul has won the strife for art.