Eilean Rec. Special
On this Sound Bytes Label Special we explore four releases from Eilean Rec., an independent French label, run by Mathias Van Eecloo (of Monolyth & Cobalt) releasing ambient, electro-acoustic, experimental music, and everything in between. Conceptually, the entire project is based around a map with 100 points (and 4 color tones), each referencing an album, or rather the other way around. Each album slowly fills in a point on a map, completing the sonic puzzle of this imaginary island.
A sound map transcending our borderless world and the perception of sounds.
Speck
Antiheart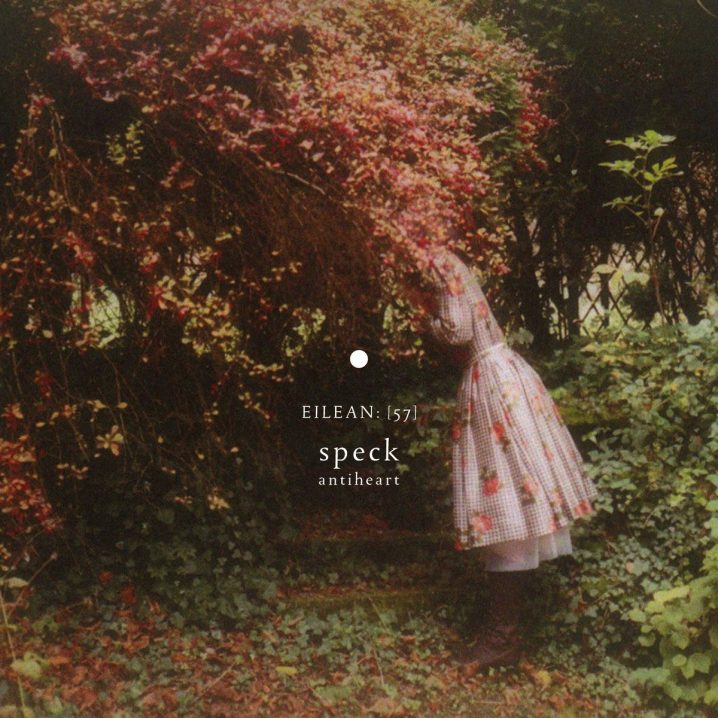 Speck is Nikita Bondarev, a sound artist from southwestern Siberia. Antiheart is already his fifth album but marks his first contribution to the Eilean Rec. project where its rustic pastoral electroacoustic ambient aesthetic finds the ideal home and is well matched to the enchanting covert art by photographer Sophie Fontaine, which suggests something quite the opposite of forbidding and remote, but is saturated in muted spring colors and a warm aura of nostalgia. The album contains four long-form pieces ranging from ten to fourteen minutes each. These are not so much songs as reveries, poetic idylls spun from gossamer textural fabric, radiant swells of guitar, violin, and halcyon piano lines that twinkle like dappled sunlight shining through a canopy of leaves. Loneliness seems to be a theme of Bondarev's work and there is certainly a sense of that sort of melancholia here, but overall the effect is tranquil and soothing, like being sung to sleep as the cares of the day dissolve into slumber. Very nicely done.
Jason Van Wyk
Attachment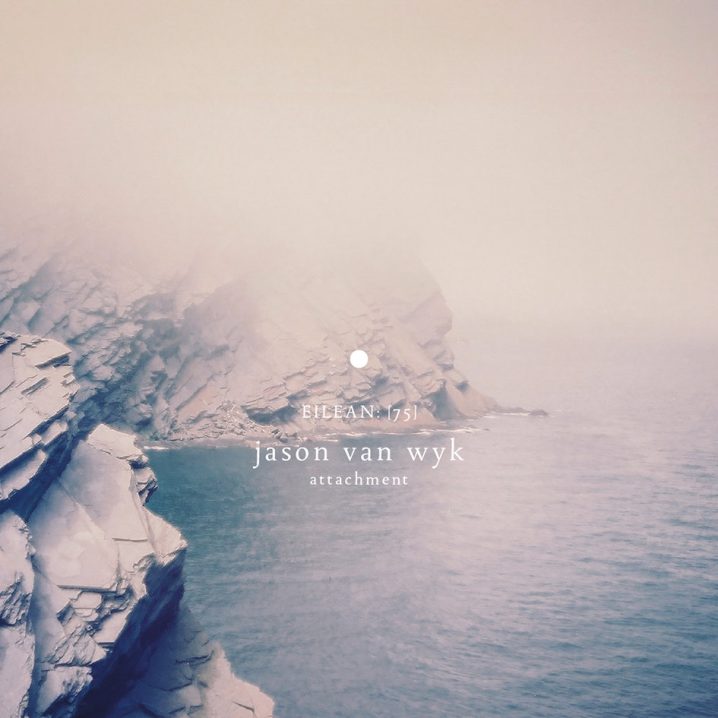 The landscape of Eilean Rec. may be imaginary, but the music that inhabits it is very real. There are many intriguing forms of beauty here, but perhaps none so direct in the approach to delicate modern classical ambient constructions as its 33rd release, a oneiric gem by Jason Van Wyk called Attachment. This is the second solo record by the South African composer, who resides in Cape Town, and his first on the enigmatic label. Those who appreciate the tender piano compositions and discrete application of electronics that characterize much of Nils Frahm's work will especially appreciate this recording. Attachment is replete with simple, unabashed beauty albeit with sophisticated underpinnings – bittersweet tunes rendered on dampened piano interwoven with soft melancholic drones and a variety of sonic ephemera in the form of incidental sounds and field recordings. This inviting little corner of Eilean is one you will not want to leave once you discover it. Attachment features guest musicians Brittany Dilkes & Gavin Clayton on violin and Lynne Donson on cello. The album was mastered by fellow composer/musician and Home Normal label boss Ian Hawgood whose touch is always impeccable.
Wil Bolton
February Dawn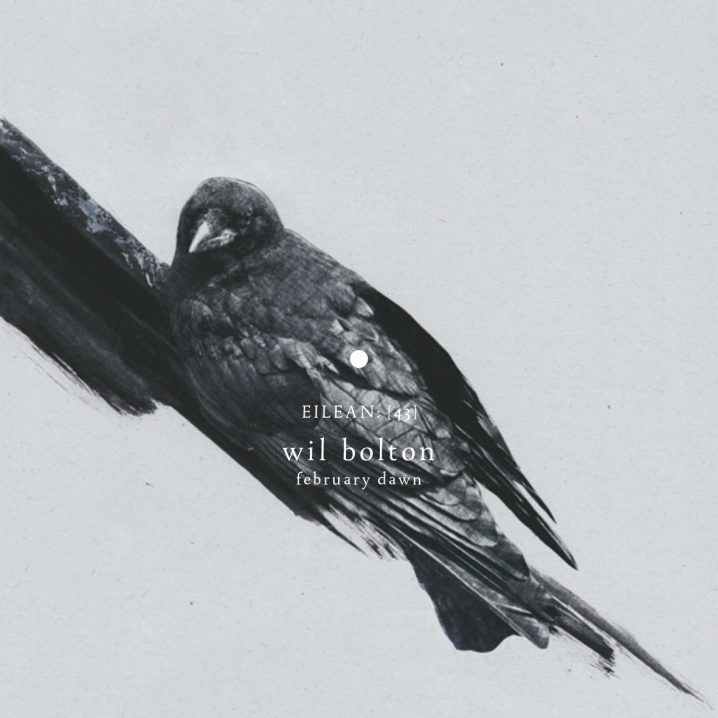 When speaking about his work, UK-based sound artist Wil Bolton has expressed that his is "particularly interested in the resonance of spaces and their history, and wider notions of place". Take a look at his releases over the past couple of years and you will see ample evidence of this. Every album has a thematic context and every track a setting that frames the perspective and drives the musical narrative. There is a certain consistency in Bolton's compositional approach but the sonic gradients and filigree are always crafted with great attention to detail to convey that which is unique about his subject and so it is the case with latest effort February Dawn. Compared with the lush modern classical landscapes of Marram or the autumnal charm of Inscriptions, February Dawn seems sparse and muted, but that does not mean it is any less exquisite. It has a seductive, icy allure that befits the title. The album defies impatient listening. One has to embrace and inhabit its stillness to fully appreciate it and, listened to in this way, that appreciation will grow each time the journey is repeated.
Zahn | Hatami | McClure
Veerian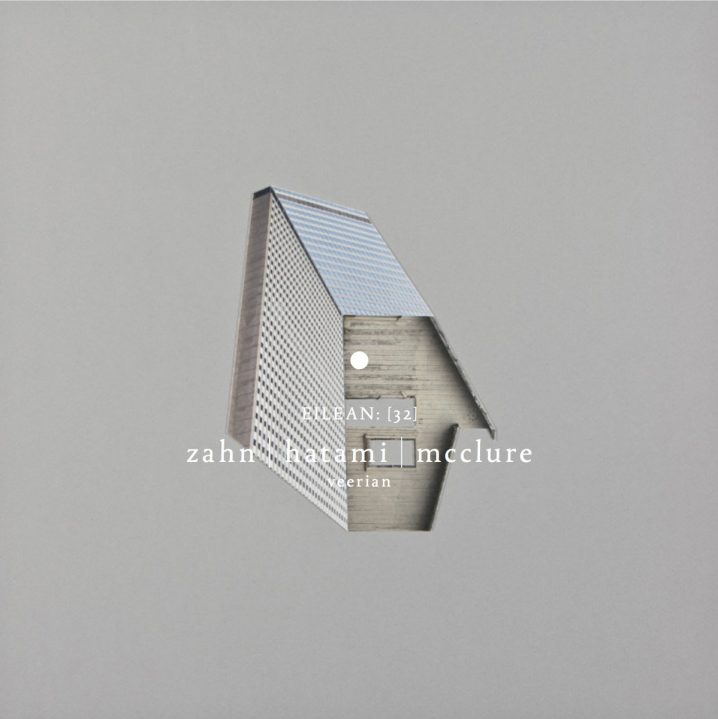 Uwe Zahn (aka Arovane), Porya Hatami and Darren McClure scarcely need an introduction to avid followers of experimental ambient music and an album by any one of them would be a noteworthy event on its own, let alone one that involves all three, which makes Veerian quite a special recording indeed. Started in the summer of 2015, the three artists created a shared pool of audio ideas, exchanging sounds from their studios in Berlin (Germany), Sanandaj (Iran) and Matsumoto (Japan). The result is captivating distillation of three diverse, but compatible styles into a cohesive universe of their own creation where the organic and the artificial happily co-exist, and focus shifts effortlessly from high-resolution microscopic detail to macroscopic wide-screen vistas – a masterclass in minimalist expression through sound design that constantly reveals new facets and perspectives with each listen.