Kreng + Svarte Greiner
The Night Hag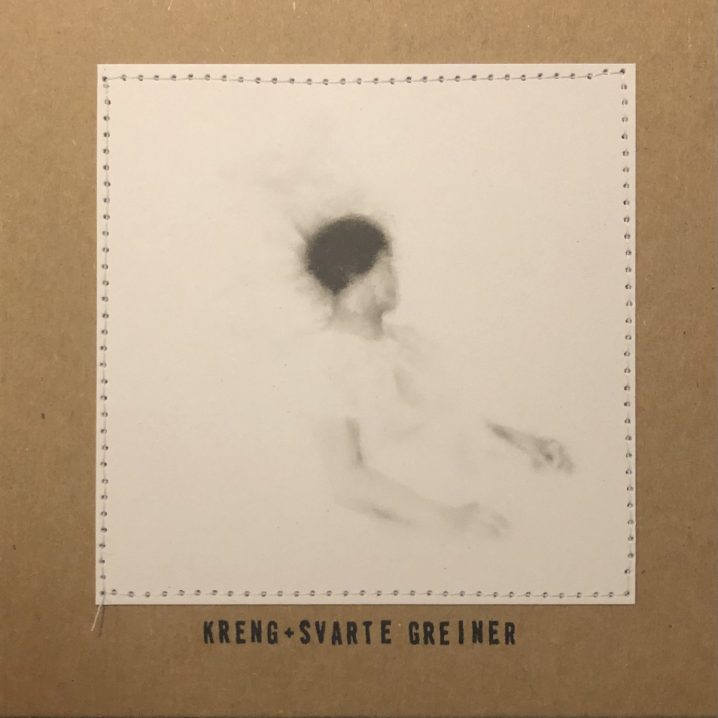 It's a dark, quiet Saturday morning. I wake up at five and put on some music. Actually, I've been waking up at five for nearly a decade now [did you know that?]. I know that many artists are night owls, but my brain is most active in the morning. I love how the music and the caffeine boot up my system for a day. I like how all these words reflect my mind, still clear, still newborn and unmuddied. And in these dark and quiet moments, I like my music quiet and dark. Today's tasty treat comes from two long-time favourite composers who [finally!] decided to collaborate together on a 30+ long-player they have named The Night Hag. Pepijn Caudron first appeared on Miasmah as Kreng back in 2009, with his L'Autopsie Phénoménale De Dieu debut. I was absolutely smitten with his sound, and in 2011, Grimoire became a constant companion, until a year later, when Erik K. Skodvin, released Caudron's Works For Abattoir Fermé 2007 – 2011 on four boxset LPs. This is a treasured item in my vinyl collection. Skodvin, of course, has released many albums I prize, not the least of which is his collaboration with Otto A. Totland as Deaf Center, saving the darker, more experimental pieces for his Svarte Greiner moniker. It's also wonderful to see these two musicians appear on Stijn Hüwels' curated Slaapwel Records, a label specializing in music to fall asleep to. Although The Night Hag will most likely end in nightmares. "Kreng's harmonised piano sustain sounds that were run through Svarte Greiner's miasmachine are no longer abstract waves forming a patiently moving mass of sound, but ingredients of a minimalist mini-symphony of terror." The slow-building, extremely quiet swells of drone creep up the strained, numb and stiff body, carefully caressing your goosebumped skin the way Death would with her cold and destined fingers. This vixen crawls at night upon your sheets, and with her silken grip makes love around your throat, which has abandoned want for life. And now you sleep. In dark and quiet.
Katrine Grarup Elbo
Fold / Unfold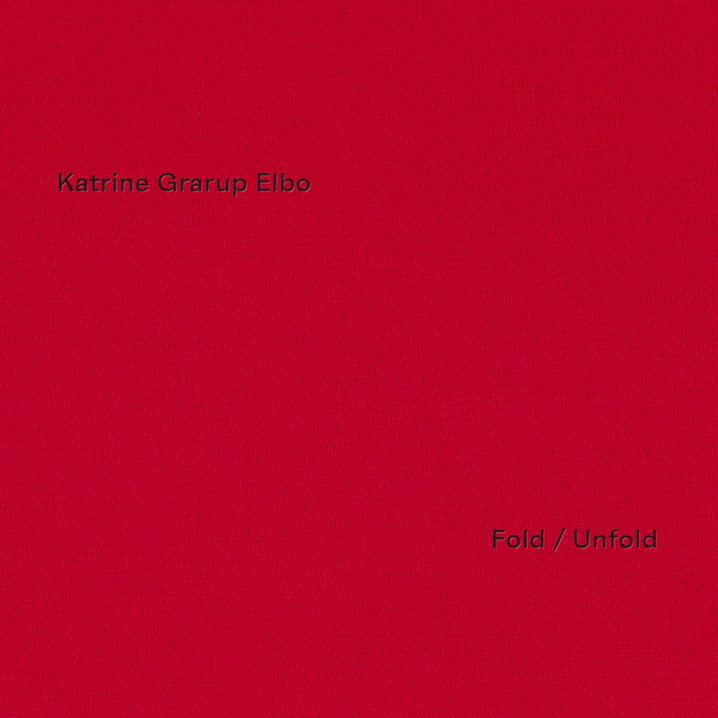 Moving on from Slaapwel (and Miasmah), I remembered that I wanted to cover the upcoming release on Monique Recknagel's Sonic Pieces imprint by Katrine Grarup Elbo. For her debut album, the violinist from the Danish We Like We collective provides a glimpse into her solo works, which, up until now, was only heard as a part on a few PATTERN series releases (see Next To The Entire All from 2017 and the group's collaboration with Jacob Kirkegaard on Time Is Local from 2019), or as a contributing performer on bands such as Afenginn. As is the case with some of my favourite solo cellists (see Hildur Guðnadóttir, Julia Kent, and Resina), Grarup Elbo offers an intimate conversation with her classical instrument. Albums like these are more like a diary, where a composer reveals tender moments with an extension of strings, wood and horsehair attached to their limbs, neck and shoulder, to sing, sigh, and weep. For Fold / Unfold, additional electronic post-processing is used to add texture, stereo movement, dynamics and space. The result is a "vulnerable portrait" of only half-hour, during which we experience Katrine's passion, spirit, and mind. "Peaceful scenarios of natural beauty that hover like calm mist over cold streams are interrupted by spine chilling forces. Naked passages and electroacoustic electronics together create ripples in time as the pieces mould into flowers reaching for the outer edge. Clouds of uncertainty and reason echo infinitely into the ether as she moves in and out of acoustic and manipulated sonic landscapes." Recorded at Nils Frahm's celebrated Saal 3 studio of the Funkhaus Berlin with Antonio Pulli (a sound engineer on many of Frahm's records), Katrine Grarup Elbo promises to become a prominent voice on the modern classical scene, and I have little doubt that she'll be approached by filmmaker soon, to compose something touching, kinetic, and genuinely kind.
Bára Gísladóttir & Skúli Sverrisson
Caeli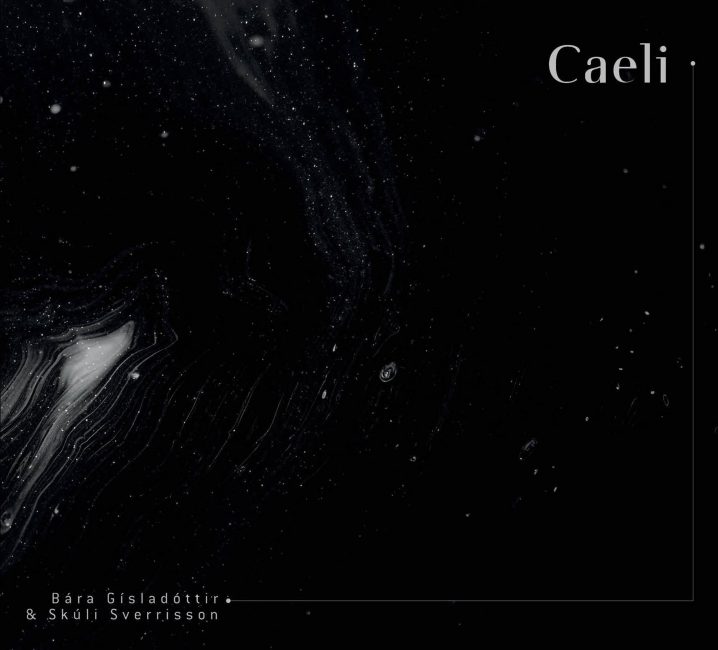 Now that I've touched upon some of my favourite cellists, covered a record featuring the violin (see the writeup on Katrine Grarup Elbo above), and have recently published a dedicated Cello Mix by Matt Emery, it's only fitting that I turn my attention to the latest release on Sono Luminus by Bára Gísladóttir and Skúli Sverrisson. This is a two-hour double-disc composition of some of the darkest, brooding, border-line terrifying and absolutely gorgeous music that I've heard. To a non-Latin speaker, the album title may be a bit misleading (even I thought that it was a derivative of the word "cello"), alas it means "the heavens" and "the sky", and also refers to a very small and faint constellation, which is depicted on the cover art. And although Caeli features plenty of string instruments, this time, the centre of attention is the bass. Both of the composers collaborating on this release are celebrated for their performances on the instrument of choice, but for the Gísladóttir, it is the double bass (aka the contrabass), whereas, for Sverrisson, it is the bass guitar. The curriculum vitae of the two separate artists spans numerous pages of performances and collaborations, most notable of which include connections to the Icelandic contemporary classical scene, where names like Jóhann Jóhannsson, Hildur Guðnadóttir, and the Iceland Symphony Orchestra played a central role. Caeli forms a culmination of the two musicians, with a focus on texture, dynamics, and elastic pace within each piece. This is an open and timeless interstellar flotation, moaning with heavy and soundless objects as they pass by, soaring through tunnels of the void within the cosmos, only to pass through dimensions of bleak, organic, and late gasps. "Caeli is spun out of the idea of skies and dimensions merging into a borderless being, boasting of a rich and vivid texture, at times carrying numerous worlds inside at once." A highly recommended, detailed and rewarding listening experience, but not for the lighthearted looking for calm.