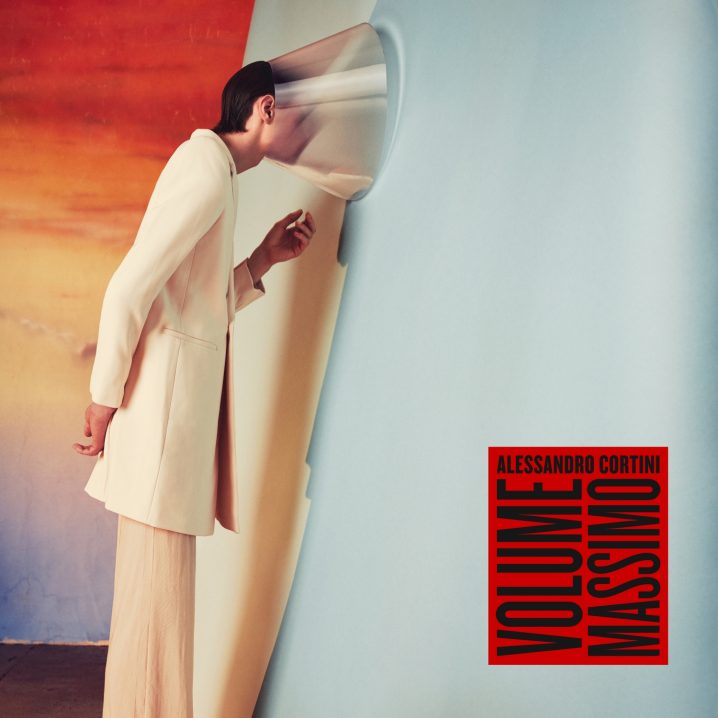 Besides being a prominent label since the late 70s, inspiring multiple generations with music from the likes of Depeche Mode, Erasure, and New Order, the British independent label Mute owned by Daniel Miller, continues to sign and support electronic music projects such as Ben Frost, Apparat, Diamond Version (that's Byetone and Alva Noto), M83, and now Alessandro Cortini, who has previously appeared on these pages with his 2016 release, Risveglio courtesy of Hospital Productions. It has always been pointed out Cortini is a prominent member of Nine Inch Nails (both, in the band's performance lineup and album credits), and with his latest VOLUME MASSIMO, this Italian musician, reminds us that he's worth celebrating as a solo artist once again.
If one can judge a record by its ability to impact not just the current mood, but all the past moods and their memory, then this new album by Cortini hits this spot. Just glancing at the cover, I can again recall the very few opening notes, the melody and rhythm of the first track, "Amore Amaro". Its tangled, coiled pattern winding through the atmospheres of hiss and textured field recordings until the synth line rises from the buzz. The trip continues, through a nihilistic post-emergent world of sound, with muffled beats, fizzy chords, and an occasional guitar riff cutting under all the lo-fi noise. The wheezing sounds emerging from the synths appear more than just organic, as every note rings out a lifetime of its past until it too is swallowed in the haze of saturated surface of the record. There's just so much of gorgeous sibilance throughout, that sonic whisper turns into a song.
I try not to worry about the outcome of my music and just follow the path and see the result. My rules are usually dictated by instruments, they usually have their own design decisions and they allow me to do certain things and not do others.
Cortini is currently on tour throughout Europe, with the culmination of his live A/V show at the Barbican on October 19th. The visual performance for the music abstracts the narrative of music even more. "I worked with my wife, Emily Elizabeth on the cover which expands on the visuals from the show." The coneheads move throughout the bright and geometric setting, adopting to vibrations through surfaces and space. As the title of the album suggests, VOLUME MASSIMO demands to be absorbed the all knobs at eleven, with listeners connecting to the physicality of sound, their bodies throbbing and pulsating with the bass. Highly recommended for fans of the defiant, resounding, and cerebral. Play it loud!