"… a new frontier for symphonic music…"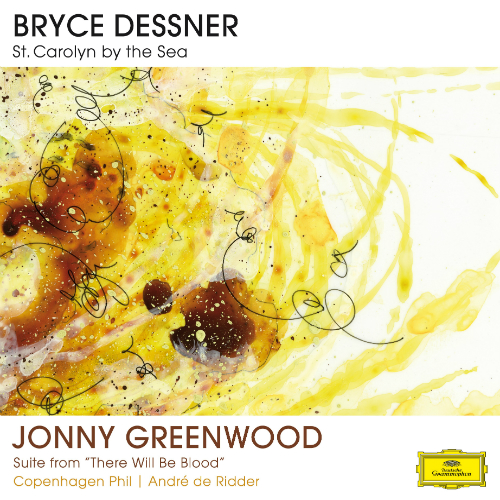 I'd like to preface this write-up with a short update on my listening setup. I've been awaiting to purchase a pair of planar magnetic headphones ever since I first experienced them in a New York's audiophile shop. And now they're here, and they're all mine – a pair of Audeze LCD-X, a highly praised and universally lauded reference-level planar magnetic headphones. The only thing that could improve on my eargasm is an A-Class DAC capable of 192kHz/24bit streaming paired with a solid-state headphone amplifier – this I have now as well, when I welcomed the award-winning Grace Design m903 into my studio. And now, almost $4,000 later (oi!), I am in heaven. Of course, how could I ever listen to MP3s again? So back to the promo bin I go, re-ripping and re-encoding my absolute favorites to a lossless format for bit-perfect playback via JRiver. And that's how ended up dusting off this little gem, which I somehow misplaced since its release back in March. But who's dating music? So here we go…
For its latest fascinating offering, crisscrossing between modern classical, cinematic, and electronic music scenes, the 115+ year-old yellow label, Deutsche Grammophon Records, brings us a beautiful split between two amazing contemporary composers. On the bill are three orchestral works by Bryce Dessner, known from his work with The National rock band, as well as a complete 6-piece Suite from "There Will Be Blood" soundtrack, composed by Jonny Greenwood of Radiohead. The latter was originally released by Nonesuch records back in 2007 (when the film came out) and was performed by the BBC Concert Orchestra and The Emperor Quartet. For this recording, the German label enlists André de Ridder, conducting the Copenhagen Phil at the Royal Danish Academy of Music Concert Hall in Copenhagen. The result, captured with a 5 x DPA 4006TL omnidirectional condenser microphone array and archived at 352.8kHz/32bit by DAD AX24, is nothing less of stunning.
For any classical musician who's been born since 1960, the music of the era around them is popular music," says Dessner. "You find that in many variations: former rock musicians who end up going the classical route, or very academic composers who are perhaps re-setting a text by Bob Dylan. You find all kinds of various strands of this. Someone like myself or Jonny Greenwood, we're actually part of a new generation of composers where our education, our background, our interests are so diverse that you can't really say 'oh, that's a guy from a rock band who writes classical music'. You should say the opposite: Jonny Greenwood was a classical violist who became a guitarist with Radiohead. But the music he's interested in is still Penderecki and Ligeti.
On "Raphael", the last 17-minute pieces by Dessner, his guitar playing comes in only around the 9:30 mark – a quietly amplified strum that slowly gets lifted up in the atmosphere by strings, woodwinds and drone. The cinematic aesthetic is present throughout the work here, finally striking in rhythm with orchestral percussion snare double roll. Tension builds with immense texture and dynamics until this raw emotion explodes into an organ hum, rolling off the last three minutes of the piece. Similar passion is present in Greenwood's miniature works (relative to Dessner, the three-minute pieces of the suite seem short). Being an actual film score, There Will Be Blood theme portrays a sense of nostalgic longing, anguish and desire. These are all my favorite elements, earning the original, above mentioned release, a spot on Headphone Commute's best of the year lists. On this particular recording, however, the pieces seem to come alive in a whole new sonic dimension (or is it just my new headphones again).
If you find yourself aching for more, be sure to pick up the full score of There Will Be Blood, which you can also compliment with Greenwood's work on Norwegian Wood (2010) and The Master (2012). Be sure to also check out Kronos Quartet Plays Music By Bryce Dessner – Aheym (2013), a four-piece album on LA based ANTI- Records. Along with the latest release by Anna Thorvaldsdottir (if you haven't heard this yet, definitely go find Aerial), as well as Arcade Fire's Richard Reed Parry's Music For Heart And Breath (2014) [featuring Nico Muhly, Bryce Dessner, Aaron Dessner and the Kronos Quartet] and of course the signing of Max Richter for the Vivaldi's Four Seasons RECOMPOSED (2012), the beloved imprint of traditional "classical" music is more than redefining its current omnipresence within the modern and contemporary music scenes – it is embodying the definition and its outer limits of the genre.