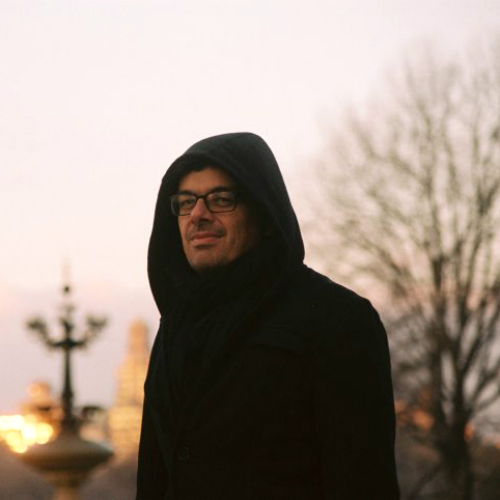 Hey Mat! Really excited to have Unsound Festival back in New York. What prompted your decision to bring the festival back?
New York has become Unsound's second home. We've developed a strong connection with the city, having done three festivals here. The idea was only ever to take a break rather than depart permanently, in order to concentrate on events at the Adelaide Festival in Australia and Unsound London. And so here we go again.
What are the roots of the festival and how would you say it has evolved over the years?
In terms of its Polish incarnation, Unsound started in 2003. For the first five years it was a local underground event, taking place in cellars throughout Krakow's Old Town. It started to evolve further in 2008, not only in Krakow, but expanding to other countries. Doing something in New York in 2010 was a pivotal moment, as it made a statement about our intention to be both mobile and international. Although Unsound has become more known, we try to remain faithful to our roots and don't necessarily see growth to mean constantly getting bigger in terms of size.
What is the main focus of the festival and how does it distinguish itself from many other international music events of the world?
For a start there's that mobility, and this isn't about franchising the name. We're involved in every event we put on, putting it together with local curators, so it's always a cross border experiment. Connected to that is our focus on commissioning new works, bringing together artists from different countries. You can find many of them in this year's New York edition. Most important, though, is the programming itself. We strive to present work at Unsound that you won't find elsewhere, especially in the particular combinations. This connects, in turn, with our aim to present artists from Poland and surrounding countries that are too often overlooked.
How would you say the exposure of Polish artists to American audience has influenced the output of your country?
It's hard to measure such effects, but I think Unsound has had some impact on the Polish scene, by promoting its artists internationally. Whatever the reasons, the country's music scene is very interesting and fertile right now, whether it be electronic, experimental, jazz, improv or club genres, developing in all sorts of original directions. The international music press seems to be starting to recognize this. It's part of a larger blossoming of Polish art, film, etc.
What is the process of selection for the festival? How do you go about picking musicians representative of your vision?
That's always a hard question to answer, as so much of it is based on instinct, but a lot of effort goes into shaping those programs, making something that feels both unique and relevant. And although there are artists who often perform at Unsound events around the world, the program differs according to the city and context. Here in New York, there's a core team of curators in myself, Lawrence Kumpf and Andy Battaglia, working in tandem with the Polish Cultural Institute and Fundacja Tone – the festival's presenters – as well as our production partner ISSUE Project Room, then programmers from The Bunker, the Atrium at Lincoln Center, BAMcinematek, Mutual Dreaming, Experimental Intermedia, Audio Visual Arts. The result is something that exists because of everyone's input.
How do you personally find the time to run around and organize such a massive event, not to mention your Krakow, London, Adelaide and Minsk editions?
Laptop and wi-fi connections are crucial.
Do you remember your very first year? What were some of the lessons learned and has it become easier over the years?
After the first year in Krakow I never wanted to do it again. I lost money, and was stressed out of my brain. Now my hair has already gone grey, so there's no longer any point in worrying about things you don't have control over. That's a basic lesson for anyone running a festival, I suppose.
What can we expect from Unsound festival in New York this year? Any specific performances you're looking forward to yourself?
I think the whole program is interesting, and always find it hard to recommend particular things. As I said, we're presenting a lot of works commissioned by Unsound, as well as special projects. Some were developed in Krakow – such as Demdike Stare's "Concealed" – and others are presented for the first time here – like Ben Vida's piece using Subpacs. Oren Ambarchi's "Knots" presented with string players from Sinfonietta Cracovia is stunning, and is a must. There are some great Polish artists you've probably never heard of – but should – such as Stara Rzeka. And there's the launch of our installation "Ephemera" combining scents and sounds to represent Noise, Drone and Bass. The scents are created by avant garde perfume Geza Schoen, with Ben Frost, Tim Hecker and Steve Goodman proving the music. But, like I say, everything in the program is worth checking out.
Unsound Festival New York runs on April 2 – 6
Read Unsound Festival New York 2014 : Preview