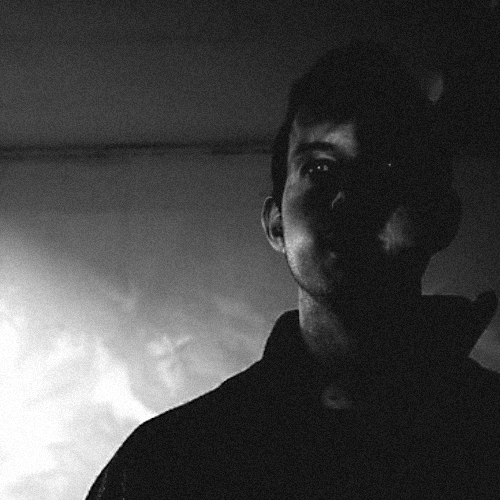 Hi Otto… where are you these days and what did you do this past weekend?
Hey! I'm living in Porsgrunn, Norway. A small city about a 2 hours drive from Oslo. I haven't been up to much this past week. January is a "sit inside do little" kind of month for me, being the darkest and coldest month of the year. Winter came on late but strong.
I love the way you play the piano. What is your musical background? Have you been classically trained by any chance?
Thank you! Well, I did try piano school, a couple of times, when I was very young. But to be honest, I hate the school system. People telling me how to play. Giving me homework: "Go home and learn THIS!". I always felt naturally drawn to the piano. I didn't want to kill the enjoyment with piano homework and schooling. I had enough school in my life already. Of course, I like getting tips and inspiration from other pianists – but I want to figure out the instrument myself, on my terms. I don't know how to play by notes, but I've worked a lot with MIDI synths and sequencers. Actually, I started out playing on keyboards and synths only.
Besides working with Erik Skodvin on Deaf Center and Huw Roberts on Nest, you also put out a few digital EPs under your Supine moniker. But what finally prompted you to release a full album under your real name?
Erik has always been my main friend and music partner. I've learned so much from him. He's also the reason I have a name in the music scene. With his netlabel, Miasmah, and activity on IRC – he made a lot of friends. Like John Twells of typerecords.com and Huw Roberts of serein.co.uk. Erik also introduced me to Nils Frahm and Monique of sonicpieces.com. They are all superb people. I remember instantly loving the music Huw Roberts released on Miasmah. It just resonated with me. Huw has an approach to music that is very similar to my own. That was very apparent when we made Retold together. He could continue my piano playing – you cannot hear where I end and he takes over. Good examples are the tracks Lodge and Marefjellet. It felt so natural to build on the tracks he started and I believe also vice-versa. And it's weird – Huw and me have never met in person. Erik and me are more opposites. But I enjoy working with them both equally. Supine was left behind with the net release on Miasmah. It was natural to use my full name for Pinô.
Pinô contains 18 absolutely gorgeous pieces! How long have you been working on these? Do you remember all of the vignettes by heart or do you actually employ sheet music?
I would say Pinô consists of three types of pieces: Composed (steps, pinô, julie). They could be sheet music. I play them similar every time. Improvised (seveen, bluss, âust). I had not played them before. What you hear is the first time. Piano ambient (open, aquet, flomé). For airy breaks between the more melodic pieces.
When I heard the album, I instantly recognized Nils Frahm's fragile piano! I even had a sense that I heard him quietly walking in the background. So was this album recorded at the Durton Studio? I know that must have been an easy choice to make, but nevertheless, how did that come about?
Yes! it's all done in Nils studio. And yeah, you can hear Nils in the background (including coughing, haha). I have high regards for Nils, I liked him instantly when I met him for the first time, doing Owl Splinters together. He has done everything you can imagine. I love listening to his back-catalog of work. He's into anything and everything. I love that. I am too. He's genuinely interested in everything music – there is a high degree of quality in everything he does, no matter what style. So to be working with him in his studio is really a privilege. Durton studios is warm, analogue and authentic. It's built with pure passion and quality… And I feel at home there. He's a superb host too.
Do you have a piano in your home? If so, can you tell us more about it?
ah, well. Yes – I do have a piano. Sadly, I'm not too fond of it and I need to buy a new one. My piano stands at my parents house – I don't have space for it in my flat. I use a Clavia Nord Piano 2 here at my flat.
The sounds on the album are extremely delicate. I love to hear the mechanics of the keys and hammers and even some slight, barely audible sounds of your breathing… What sort of aesthetic were you aiming to achieve with this recording, and are you happy with the outcome?
To be honest – I didn't have any particular aims. I knew the pieces I wanted to record. Nils did all the recording, mixing, effects and mastering. We didn't add any background noise – Nils opened the window at one point and we let the outside noises leak in. It's easy to hear on the track 'julie'. yes, I'm very happy with it. imperfect and humble.
One of my absolutely favorite tracks on the album is "ro to", where the same theme is transposed a few scales higher and played just a bit slower, and somehow that changes the entire feel of the piece. Can you talk a bit about that?
I agree. It's like getting two perspectives on the same piece. It was Nils idea and it worked out really nice. I don't have more to say about it – but I'm happy you liked it.
Do you have a particular approach to composing? I picture you writing these pieces in the dark, with open windows and a slight taste of wine.
I don't have a particular approach, no. I have these days, when I'm really inspired / emotional, and the basis of a piece just appear. Like I know it. Then I play it over and over and evolve it into a complete piece. Solêr was composed first for the left hand. I used weeks to find the melody I play with my right hand. Every piece have different approaches – some comes effortlessly.
Who are your favorite classical (and neo/modern classical) composers?
so many – but I want to mention these guys: Keith Kenniff: He is superb – both as a composer and a person. His sound is very inspiring to me. Murcof. Mark Dawson (Brambles) and Alex Smalley (Olan Mill), both artists on serein.co.uk. Gonzales and his solo piano 1 and 2. Film music composers like: Yann Tiersen, Angelo Badalamenti and Vangelis.
Read Headphone Commute's review of Pinô
©
Interview by HC