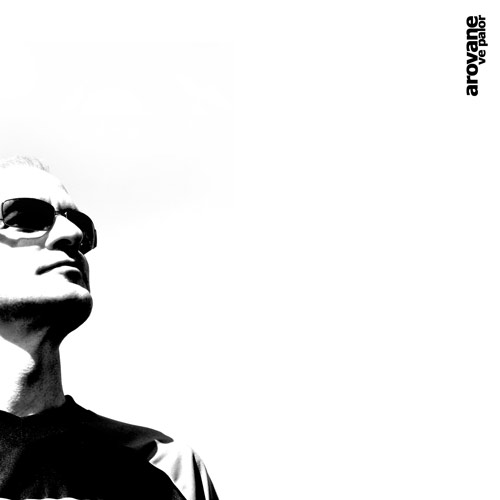 Arovane has been a favorite for over a decade. Ever since his Tides appeared on City Centre Offices in 2000, immediately followed by Atol Scrap on DIN, the glitchy and shuffling sounds of this Germany native have been on constant rotation on many queues of electronica and IDM addicts. Uwe Zahn's sound has often been compared as a fusion between same-era surgical explorations by Autechre and elastic soundscapes by Boards of Canada. But Arovane, of course, is in a genre of his own. Combining intricate beat-work with unresolved synth melodies that keep on swirling into inter-winding sonic tangles, Zahn creates a unique mesh of sound which is as abstract and experimental as it is cerebral and astute. Arovane brought the 'i' to the 'intelligent dance music' acronym. At least for me he did…
In 2004, Arovane released the dearly treasured Lilies on CCO. This was the album that helped me get through many sleepless nights, quickly becoming a favorite among my extensive vinyl collection. I fell in love with Lilies the way I once fell into love… Here were the sad and happy moments, all drawing on particular associations with Zahn's trip to Japan, that somehow coincided with my own experience of that country. It didn't help that the ninth and final track on Lilies was titled "Good Bye Forever". Arovane has gone away for good, and all I had were memories and music. Of course we now know that Zahn could not remain restrained. And that, of course, is something else to celebrate.
After a nine year hiatus, Zahn returns to the scene with Ve Palor. You could imagine my excitement when I learned from Mike Cadoo that he has secured the next release by Arovane for his beloved n5MD. I have to say that such anticipation I've curbed my expectations in order not to be upset. Would Zahn stray further from his staple sound into a newly devised style with borrowed elements of late? Or would it be the same'ol Arovane that I have come to praise and worship? The label press release informs that the material on Ve Palor is a culmination of pieces dating back to 2002, as well as recent production of Spring 2013. Indeed the style of composition hasn't changed… and Arovane alleviates all fears.
Here are the hushed chords slowly ebbing beyond peripheral and incidental sounds. Here is the touch of minor DSP to keep the neurons firing with the beat. Here's a play on the rhythm, first shortening the moments then stretching out the time. There is plenty of complexity within the simple yet precise approach. Synthetic bits dance within the sequenced model, and although some glitch may seem at first glance lawless and chaotic, the connoisseurs of IDM will reassemble them into a story in their heads. What I always appreciated in Arovane's sound is his particular attention to the developing melody, its musicality and very fragile tone. An example of this is a piece titled "leptr" where the atmospheric textures are lingering in the background of the track.
Last week I held an exclusive chat with Uwe in my Soundrop room on Spotify where the fans and I were able to ask Arovane a few questions about his sound while listening to his new music. For example, when asked what "Occer" meant, and how Zahn titles all his pieces, he simply replied "Well, doesn't it sound like 'occer'?" Although the red limited edition 140g 2xLP is already sold out, there is still a black version, and of course a CD, available directly from n5md mailorder, right next to Cycliph digital reissue. The album is highly recommended for all fans of IDM. Oh, and if you made it in the review this far, be sure to check out an exclusive mix by Arovane available on Headphone Commute! Also, don't skip this fascinating Interview with Arovane!