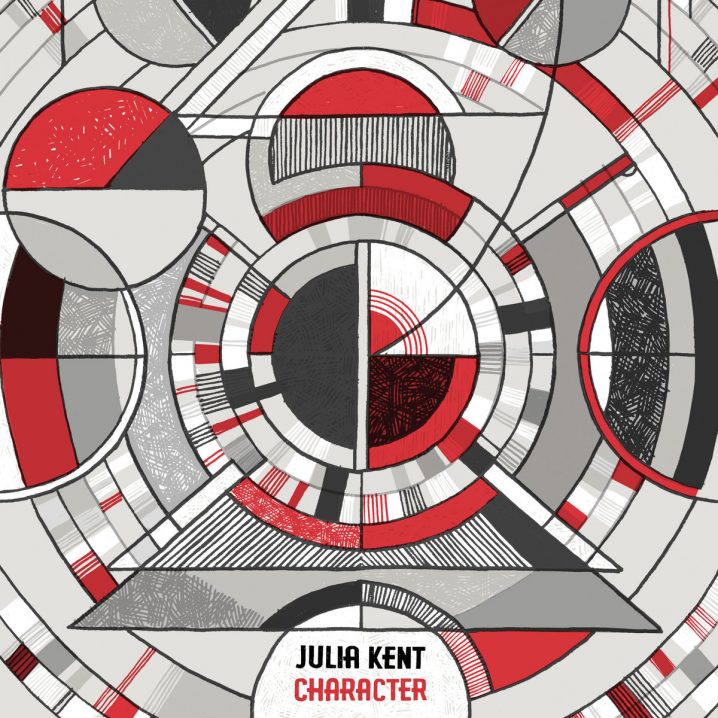 I've been obsessed with cello lately. Enough that I'm actually considering taking some lessons. I've been playing the piano ever since I can remember. But the longer I study my favorite instrument, the deeper I understand its percussive nature, and need some pulled and trembling strings. I've played the double bass before (in high school orchestra), and till this day something draws me towards the lower register of all bowed sounds. Thankfully, until my desire to break the bank and buy the instrument subsides, I have all this music to weave my dreams to.
Julia Kent is a Canadian born, NYC based cellist who came on the scene in 2007, with her debut solo album, Delay, released on Shayo records. Four years later she followed up with Green And Grey on Important Records. I first became familiar with Kent's sound when she performed at the Unsound Festival in New York in 2012. This year Kent gets picked up by the lovely Leaf Label, already home to many of my favorite artists, such as Susumu Yokota, Murcof, Triosk, Sutekh, Vladislav Delay, Roll The Dice, and Efterklang.
Appropriately titled, Character, is a retrospective album. Layered and looped cello strings are complimented by organic found sounds, minimal electronic percussion and an occasional piano notes. The soundscape of Character is minor in chord progression, major in cinematic undertones, and neutral in acceptance of things as they are. There is a certain meditative aspect to the music, which at times rejects its nature and picks up in pace, only to stop chasing, catching its breath, and subsiding again. The pieces become a soundtrack to our daily trepidation, perhaps in facing the fictitious story that we live.
I ended up thinking about the process of life. How sometimes a narrative in fiction is meant to mirror the chronology of human life, and how our lives, in a way, can resemble works of fiction, but without the possibility of controlling the outcome the way an author can.

— Julia Kent
Recording alone in her studio, Kent is faced with a reflective narrative – a darkness audible in "Kingdom", a sadness on an "Only Child", a resolution and assertion on "Intent". The approach to looped recordings continues to reveal Kent's pleasure in recurring patterns. The subtle lapse becomes the core in repetition, embracing lovely accidents along the way. This, too, can be reflected in our lives. Sometimes mistakes are nothing more than predetermined outcomes, and expectations are the only rein. Recommended for fans of Danny Norbury, Greg Haines, Zoë Keating, Richard Skelton and of course, Hildur Guðnadóttir.
Be sure to read Interview with Julia Kent