Release Notes
Label: Bedouin / fatalism
Release: Gh0st
Date: October 17th, 2023
Mastered By: Andreas [LUPO] Lubich
Artwork By: runurunu
I wake up very early every morning. But now, it takes far more for darkness to subside. Each day, it stays a little longer. Each day, it comforts me in dread. And it's a perfect day for this track premiere – fatalism is a solo project of Salem Rashid Thomas Skourlis, a founder of Bedouin Records, which started its life in the United Arab Emirates and then traversed through Bangkok to Berlin. The imprint is not new to me, and I've previously covered Constantine's Hades and Merzbow on these pages, but it's a pleasure to present this grand debut, which also appears on a new same-titled sister offshoot. This is an unnerving, elemental, and raw journey, full of organic [and synthetic] instruments that tear through your fabric with saw-jagged teeth. Distortion is the least of your concerns now as the rising swell of bleak dynamics splits the atmosphere from dark to light. I picked out a slightly milder piece to tease your ears, but you should feel the fear of the abyss. Come closer to the edge of all these sounds and see if you won't fall into the void. This is a fantastic exploration of the textures that will imprint on you its tale. And I am very happy to present.
Amidst the cacophony of mechanized chaos, the Lanesplitter deftly discerns its path through the urban labyrinth, never yielding to the tyranny of green lights or the monotony of traffic rules. With audacious resolve, it surges ahead, breaching the speed limit with a brazen disregard. In its wake, a crimson ribbon of brake lights stitches together, a testament to its unyielding journey through the relentless asphalt wilderness. Such is the enigmatic essence of the Lanesplitter, a rogue spirit in the mechanical symphony of the dystopian world of fatalism:Gh0st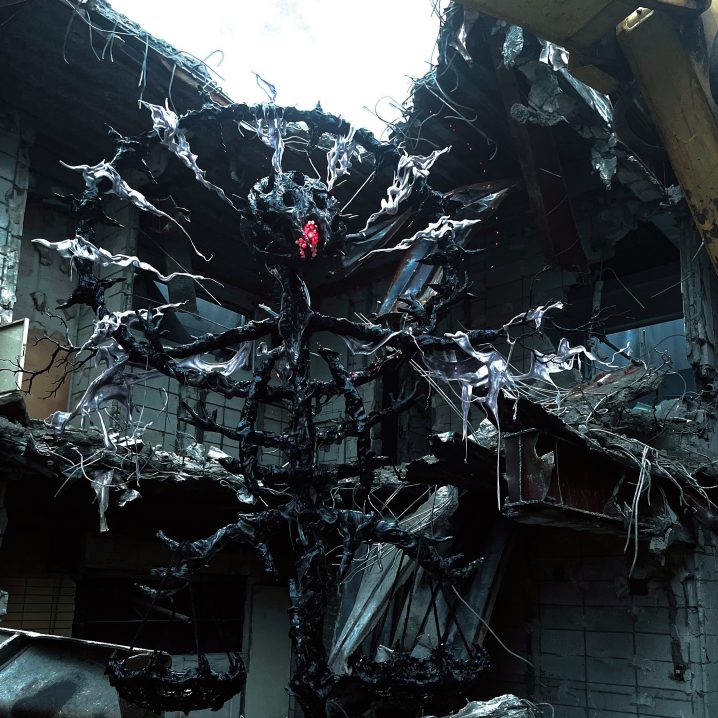 The full album is out on October 17th via Bedouin Records and fatalism. It is extremely well mastered by LUPO for a heavyweight 180g vinyl pressed at The Vinyl Factory. The above-mentioned Constantine Skourlis is credited on the record for additional production and mixing. For tour dates, check out fatalism.live. Don't sleep on this one, folks. Don't sleep at all.