Release Notes
Release: FELD
Date: March 31st, 2023
Mastered By: Mark Bihler
Artwork By: Happy Little Accidents
Martin Kohlstedt is a German electronic musician, pianist, and film composer with a particular approach to production, where his pieces "are always in movement and never resort to a definitive form – even during concerts." For his latest album, titled FELD, Kohlstedt has produced a series of films complimenting the singles [you can watch these on his YouTube video collection here], with the entire production culminating into "a movie with an immersive, captivating story." For today's premiere, I've selected the track "DIA", which, even without the visuals, conveys his flavour of modern electronic sound fused with acoustic instrumentation, projecting the motion of emotion as it flows throughout your mind. The piece opens up with soft piano sparkles wrapped by a blanket of rhythmic glitches until the whirlwind of edgy electronica whisks it into action of wide-angle cinematic soundscape. "This is possible because Kohlstedt, while trusting the clarity of composition of his modules and pieces, intuitively allows unforeseen events that he also sees as an integral part of his live performances: a certain fragility, constant searching and possible failure, a dash of chance and unbridled flow." Full video for "DIA" is coming out this Friday, March 31st, along with the full album release.
«Feld» is an eye-opener, an inspiration and a journey that resonates not only within the conscious mind but also within the soul – something that is mostly absent in present-day music. «Feld» is a bout of ecstasy that lingers long after the last note fades.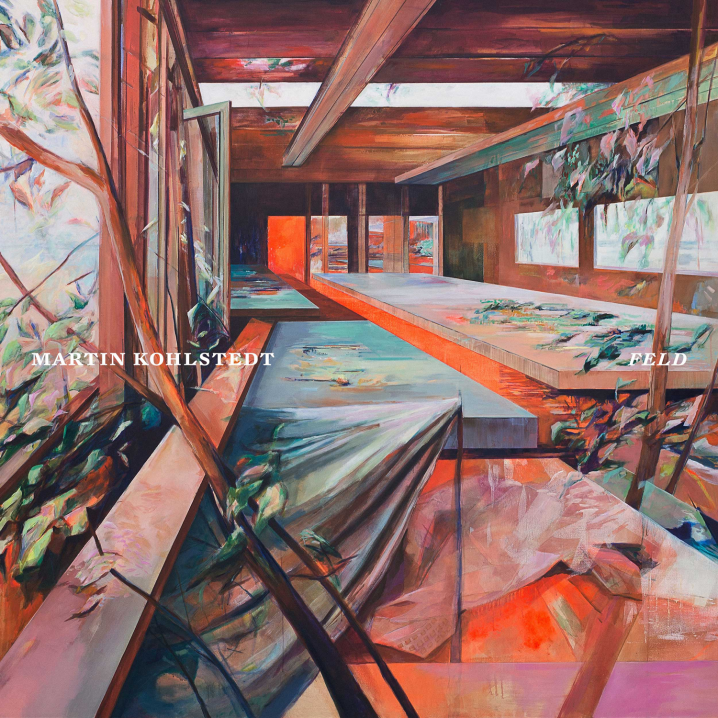 Once again, the full album is out this Friday, March 31st, via Edition Kohlstedt, available as a digital, CD, LP, and even cassette directly from his website. You should also check out the schedule of live performances as Martin tours across Europe in April and May.