Release Notes
Label: InFiné
Release: Extended Play No 1
Date: December 2nd, 2022
Mastered By: Lorenzo Targhetta
Artwork By: The Geilfus Brothers
We can start talking about the gloriously entangled futurist nostalgia appearing on Twin Color's debut Extended Play No 1, and then, maybe, we can start guessing about the origin of this project and the man behind it, or I can simply come out and tell you that it's actually Fernando Corona, whom you already should know as Murcof. Yes, it's Murcof, folks, and he's back, with his take on time-warping retro-forward leaning music, which is somewhat like post-[insert your favourite style of "synth wave" in here], or really, sitting in a genre of its own – reminds me of when Richard Chartier first cautiously explored his now monumental Pinkcourtesyphone project. I say this because I think [I hope] that Twin Color is here to stay! Everything on here has that delicious tint of oozing sentimentality [even the font of the cover art has a bit of that Stranger Things vibe], for those late 80s late night belated radio stations, that played music by bands such as OMD, Depeche Mode, Thompson Twins, Book of Love and Ultravox. Across the four tracks "melodic lines eddy and whorl together while moon rays of Blade Runner synthesis shine brightly across the shadows; at times it is stately in its melancholia, at others driving with the exhilarating rhythm of final boss levels." But beneath the surface of these reflective genres, there is that unmistakable sound of Murcof, with his intelligent sound design and a plethora of tasty ear candy. The first few minutes of the track I am premiering for you today should be enough to get you drooling. Enjoy!
I started working on Twin Color during the 1st wave of the pandemic, back in early/mid 2020. I was playing around in the studio trying to come up with some ideas for a possible new Murcof album. Those first sketches were a bit Murcofy, but very soon afterwards it became obvious this was something else and that indeed it required its own unique name.

— Fernando Corona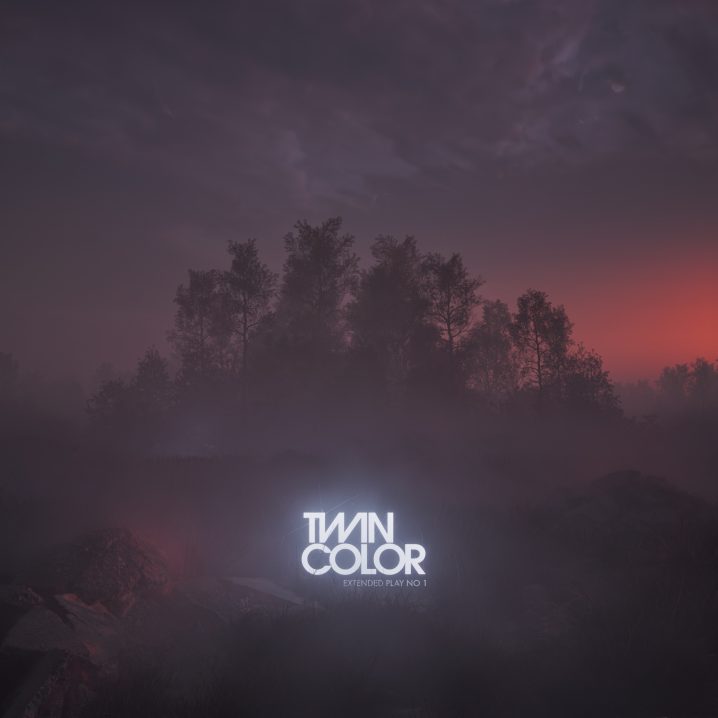 The four-track EP is out today, December 2nd, 2022, as a digital release via the Paris-based InFiné imprint! Grab your copy directly from Bandcamp. Oh, and the little girl's voice on the additional tracks? That's Fernando's daughter, Alina Corona! Welcome to the scene!