Release Notes
Label: XXIM
Release: Rift
Date: January 21st, 2022
Kicking off another wonderful year of music, I am excited to share the news with you about an upcoming new album from Hugar, whom I first discovered back in 2019 [see this review of Varða, which subsequently appeared on my Best of the Year lists]. I have also profiled Hugar's impressive studio in this special, and subsequently kept my eye [and ear] on this Icelandic duo of Bergur Þórisson and Pétur Jónsson as they migrated from Sony Masterworks to the newly launched post-genre imprint under the same major, XXIM Records. The wait is finally over, and the new album, titled Rift is out today, January 21st, with an announced upcoming European tour for February of this year. I've had the pleasure of listening to this album for over a month now, but today I am celebrating its release with this video premiere of a track called "mist", which very much captured the album's theme as a whole. As usual, I can spend hours trying to peel apart all the layers of music, so perfectly crafted for this experience, but instead, it is better to let all the strings and the synths and pulsating beat speak for themselves. Oh, and well, I'll let the musicians tell you something about it also!
There are concepts that are essentially the same but can take different shapes. Like mist is a form of water in disguise clouding your vision. You can't see further than your next step. That is enough to keep going. For the album, there are a lot of these moments. Tiny details disguised as something else. Something unexpected. Elements in the song develop like the formation of particles. Something that takes on a new shape. Like mist that eventually turns into rain.

— Hugar
For the video, we took our gear and placed it in the middle of this industrial place right outside of Reykjavik. We like to perform music in unlikely spaces. Where you wouldn't necessarily perform music, and the space was never designed with that in mind. The spaces always bring something new to the performance, and to adapt to new environments is inspiring. The video for our song mist is the result of these explorations. Bringing new shapes to something essentially the same but somehow totally different.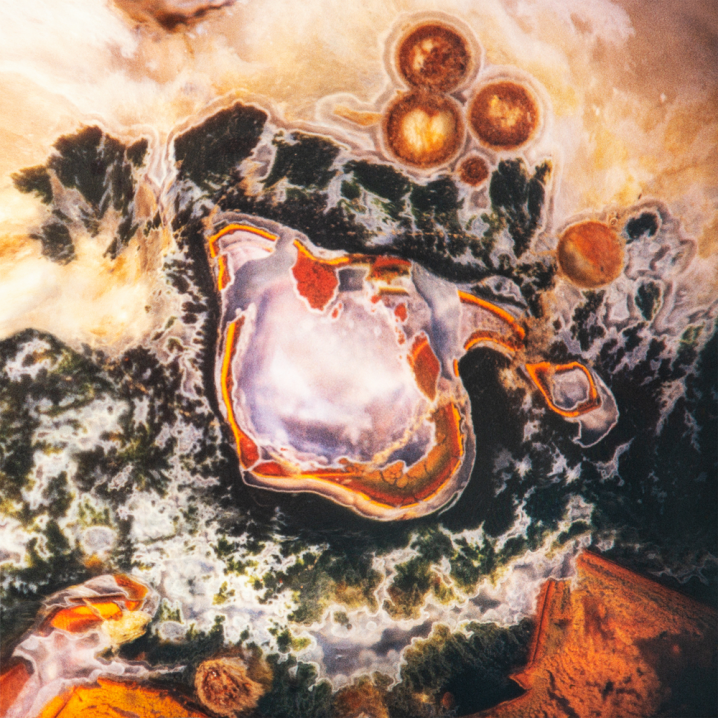 If you think of this release as cinematic, you wouldn't be alone. The duo's rich history goes back to working with fellow Icelandic composers such as Björk, Sigur Rós, Ólafur Arnalds and Jóhann Jóhannsson. Last year, Hugar received a nomination in the Nordic Film Composer Awards for their work on The Vasulka Effect (the official soundtrack came out in 2020). And now that they're on XXIM with Rift, I still somehow feel that we're only at the beginning of their exciting and fruitful career to come. Highly recommended for fans of all of the above and avid followers of the present classical music scene!