Release Notes
Label: Drrreamocrazy Rec
Released: September 17, 2021
Mastered By: James Plotkin
Luton is a London-based duo comprising of the Italian "sound adventurers" Roberto P. Siguera and Attilio Novellino. I first discovered this project via their Lost Tribe Sound release a few years ago, titled Black Box Animals. Combining organic and electronic, Luton unleashed "atmospheric, photosonic, and neo-dramatic" music, that would appeal to fans of cinematic noir-fi from the likes of Miasmah, Bedroom Community, Kranky and Time Released Sound. There is the softness and the edginess to their sound, where gentle melodies meet their destruction in distortion and dismantling fate. Dynamics always play a key role in setting up the story, but it is perhaps the questions set behind the concept that drive forth the cryptic tale. For Eden, the duo pose the old-age queries of the human race: "Is the world made of language? What happens when we die? Is the imagination more real than our universe? What happens when we are stuck in the memory? Can we attest the presence of heaven without the middle of hell?" And although Luton does not offer many answers, their music [and the sound design] attest to the ongoing struggle of the human condition. What might you find inside?
A sort of Rorschach test with a Mediterrean flamenco-y touch, 70s reel-to-reel echo and a Roland 909. We recommended for you to not over-analyze and just feel it. You close your eyes, you see and hear the shapes. We feel a post-party vibe in this -you know- that feeling that something is going to happen next but you don't know exactly what. All becoming clear and you don't ask anything more…

— Luton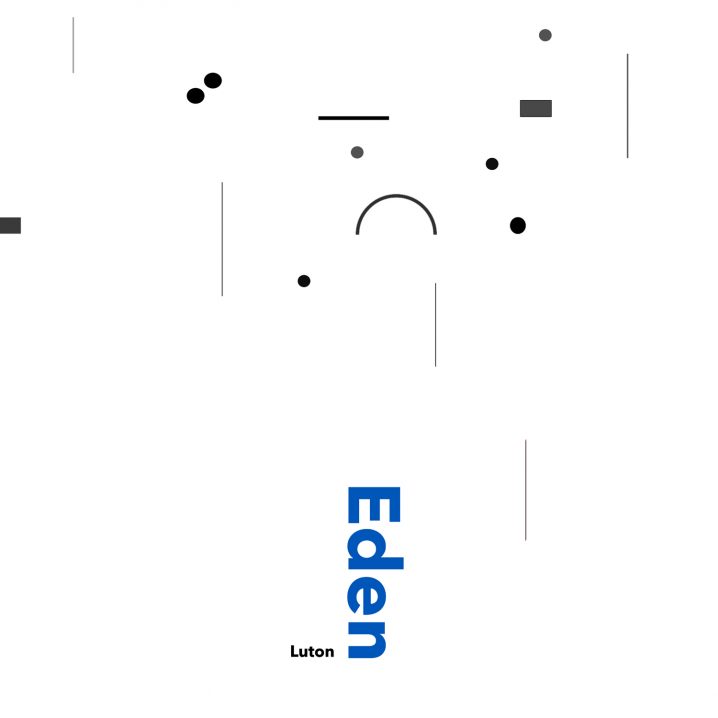 Once again, the album is out on September 17th, available on compact disc and all your favorite streaming platforms. Mastered by James Plotkin.