Fabrizio Paterlini
LifeBlood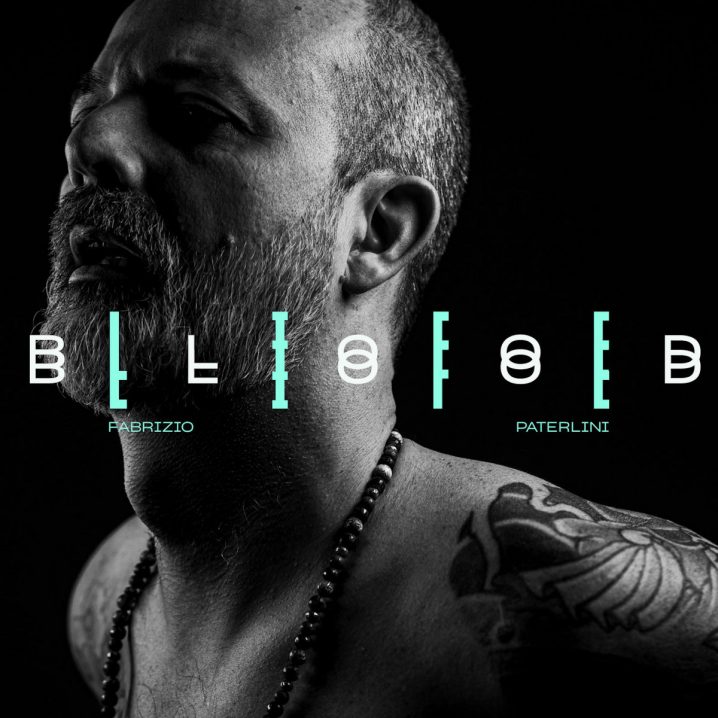 Fabrizio Paterlini is not signed to a major label. In fact, he's not signed to any label at all (well, he releases on his very own Memory Recordings) and has built up his entire global following by the only thing that speaks to all his fans – his music. In 2019, this Italian composer and pianist has sold out nearly all of his concerts across Turkey, Russia, Germany, and Spain. I've finally met Fabrizio in London a few years ago (has it really been that long?), and while we were having dinner in a tiny restaurant, a piece by Olafur Arnalds started playing on the tiny speakers. It's just a random story that I treasure in my mind. But I'm not just recommending LifeBlood because Fabrizio has been a long-time friend. His genuine kinship, smile and soul are reflected in the music, across the gentle thirteen pieces of this album, which was originally composed as having two sides of a record: "one side being the 'Life', which brings more complex and cinematic compositions in which piano blends together with strings and electronics; and the other one, 'Blood', which brings a more intimate take on Fabrizio's piano solo music." The Yamaha C7 grand piano is felted once again, and so its large and splendid sound becomes a bit majestic, elegant and fine. Its muted chords and sparkling melodies retell a story compiled over the last couple of years, some memories while touring, others back in his home studio, always recalling, reflecting, and reassuring that we are not alone in our consuming thoughts. And when I listen to his music, I know that Paterlini shares his life, his blood, and yet another thing, a concept understood when those two words are compound, but more importantly expressed through music in the Paterlini way. LifeBlood is out now, on streaming platforms, compact disc, and limited edition 180g black vinyl. Highly recommended for fans of contemporary, insight, and present classical sound.
Simon Leoza
Albatross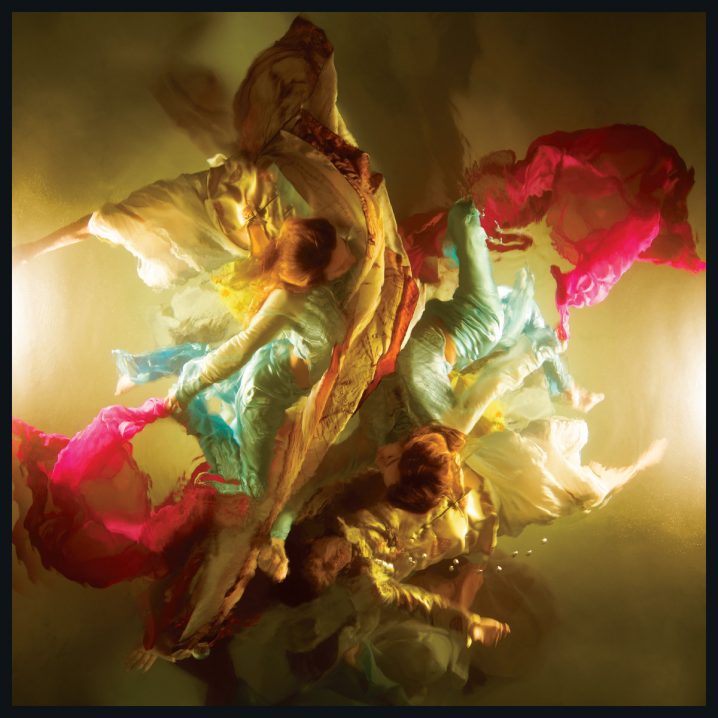 I've ended my above musings on Fabrizio Paterlini by intentionally proposing a new music genre (or possibly more than one) which I referred to as a "present classical". The previously [over]used terms, such as "contemporary", "neo" and "modern" all hint at the "current" and the "new" form of the sound which is at once somehow classical. I challenge the listener to stop seeking the latest and the fresh, and be in the present moment, where the beauty of this music is definitive and absolute. Where it is classic in the instant it is heard, without the context and the background story. The story is your own. This is without a doubt how I connect with music by Montreal-based composer Simon Leoza, formerly producing under his Tambour moniker, and now recording under his real name. Although the album's title and another track named "The Seabird" hint at capturing Leoza's musical universe from the wingspan of a bird, I find that its ascent to soaring heights and the subsequent dives into the depths of the abyss are uniquely my own. And that's the beauty in the immediacy of his music. Composing the pieces over the span of several years and capturing his very own emotions in each piece, Leoza managed to create a soundtrack for images that move behind each window, whether the latter's made of glass, an eyepiece, or a guarded soul. And suddenly, when you are listening to Albatross, you're listening to music made for you. Don't miss this wonderful release, put out on Rosemarie Records, an artist management company and a publishing house with ties to Universal Music and the Société de Développement des Entreprises Culturelles of Quebec. I recommend the 180g transparent vinyl with colourful and striking artwork by Christy Lee Rogers, titled "Our Hopes and Expectations." Be sure to also peek inside Leona's studio!
Eydís Evensen
Bylur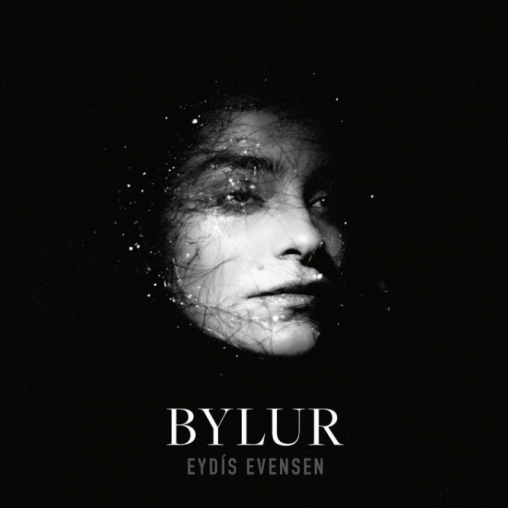 You may have caught my mention of a brand new label, XXIM (pronounced "twenty-one M") launched by Sony Music when I premiered a truly gorgeous video by Olivia Belli, titled Visions to Come. Announcing its intention to become a home for "innovative, progressive instrumental music, exploring the sounds of neo-classic, post-rock, electronic, ambient and more," the label, overseen by Alexander Buhr, has already signed Hugar, Uéle Lamore, and a collaborative project, Stimming x Lambert. With this pronouncement, we're also gifted with a debut album from an Icelandic pianist and composer Eydís Evensen. I bet that by now you've wondered if everyone in Iceland is a composer of sorts. The answer is a resounding "yes!" During the long and dark winters in this Nordic island country, it is compulsory to stay in isolation and compose. Many contemporary artists (like Ben Frost) have purposely migrated to Iceland to experience the darkness and the void. I joke, of course, but there does seem to be a never-drying well of the sincere and stunning beauty from this tiny country of about 365 thousand people. While most reside in Reykjavík, smaller remote towns like Blönduós, where Evensen is from [as well as Valgeir Sigurðsson], offer an unprecedented charm that can be found in snowstorms raged outside. This is precisely the translation of Bylur from the Icelandic, reflecting on the northern sky, the midnight moon, and winter days. The piano centred album was recorded and produced by the above mentioned Sigurðsson, in his very own Greenhouse Studios (see also his recently released Kvika), sculpting cinematic strings and post-electronic treatments into a retrospective spanning over 20 years of Evensen's life (including pieces written when she was seven and twelve). "Growing up in Iceland, being surrounded by very harsh weather conditions, inspired a lot of my music… This album reflects my emotional journey."
Max Richter
VOICES 2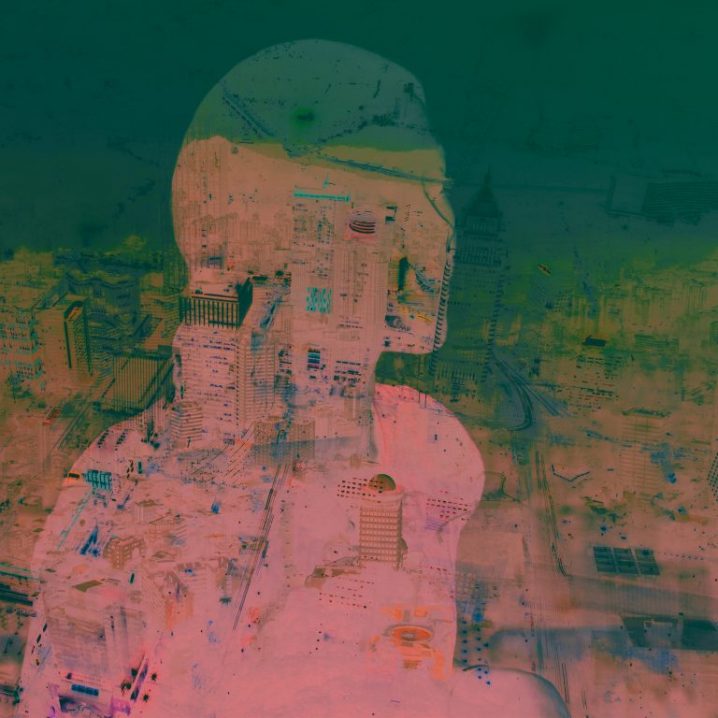 I often make a woeful mistake of not covering my all-time favourite artists. I'm not sure if it's because of their worldwide fan base or a major label backing that makes me assume that you already know about this album, that you already love it, and there's no need for my words. Looking back at my recently published articles, I see that, of course, Voices was selected as one of my best of the year releases, and that, of course, I've talked about it in this Interview with Max Richter. But then, I guess, I failed to properly address the work in full. Perhaps, in the back of my mind, I already knew about the second volume in this audio-visual project co-created with Richter's artistic partner, Yulia Mahr, and maybe I've been waiting for its release. In the context of present classical music, no one is as immediate as Richter. His music is at once, contemporary, virtuous, and classic in the very definition of the word. Besides the seemingly simplistic melodious progressions, it's very much a complicated piece. And beyond the musical appeal to all the thirsty ears, the work of Richter tackles some profound thoughts with space to think carved out by all this music. When addressing the socio-political questions that are ultimately relevant at the present time, Richter approaches composition with a purpose: "We're bombarded on all sides by media and culture," he says. "So, if I'm going to add to that sum total, then I'd better have a good reason. For me, those reasons are broader ideas that I would like to communicate, and questions I'd like to ask about the world we are living in." While the first entry in this series was direct in its purport, VOICES 2 is more reflective in its nature. If the initial entry was more about the world that we reside in, then this follow up is more about hope and the future that we all create inside this present moment.