Release Notes
Label: Tonal Institute / AWAL
Release: Open Lines
Date: October 30, 2020
Mastered By: Martyn Heyne
Artwork By: Studio Torsten Posselt
As most of the readers of Headphone Commute are musicians in their own right, they should already be familiar with the Berlin-based Martyn Heyne, who should be known to them as the owner of Lichte Studio, in which so many experimental, ambient, and modern classical albums have been recorded, mixed, mastered, and produced. These include some of the releases by Aukai, Tambour, Kelly James Wyse, Ceeys, Shida Shahabi, Tom Adams, Luke Howard, and Hecq, among the many others. But, of course, since I'm running this track premiere today, Heyne is also an outstanding composer, first appearing on my radar (and indeed these pages) with his 2017 release, Electric Intervals on 7k!. What may be surprising among all of this is that Heyne is also a fantastic guitar player, showcasing his favorite instrument on the upcoming solo album, titled Open Lines. Well, actually, he plays more than one instrument on the album. Among his performance on the electric, acoustic, 12-string, and classical guitar, Rhodes, bass, and piano, there's also the kalimba, bongos, and bells! Not to mention the appearance of the wonderful Anne Mülle on the cello on a couple of tracks, and the Finnish percussionist, Tatu Rönkkö on the drums, with whom Heyne has played live as Efterklang. The album traverses the boundaries of contemporary classical, krautrock, slow-shuffling jazz, and everything in between. The heart of the release, touching upon all of the above-mentioned aesthetics, and my favorite piece as well, is a track titled "Neuwerk." And that is precisely why I am happy to share it with you today.
'Open Lines' is a story that touches on loud and soft, brutal and tender, subjective and universal. I embrace contrast and variation. The more I learn the less I know and I'm perfectly fine with chilly in chocolate. Each piece in Open Lines is conceived like a chapter of a book or a scene in a film. It's a journey and I try to tell it in full, concisely, and without repeating anything unnecessarily. To work on one track without considering the whole picture would not have occurred to me. It is one big arch from the opening until the last page. This is also the reason why the sleeve design resembles a book cover. I believe that, like with a novel or a film, the person that sits down – if only once – and listens to these eight pieces attentively, will get more out of the album than someone who plays it many times in the background.

— Martyn Heyne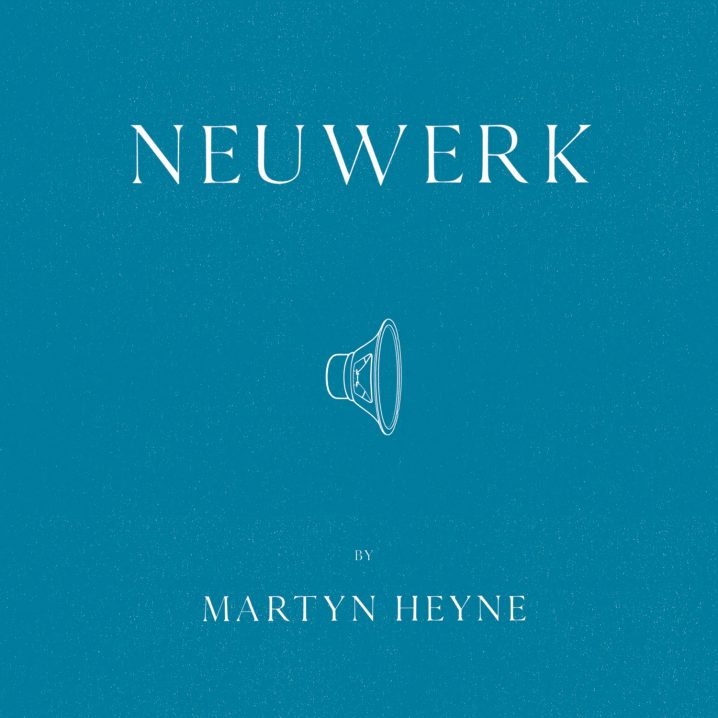 Well, I've listened to the album attentively _and_ in the background more than a few times, and its sound is absolutely appealing to my ears, from the classical chord progressions to the perfectly attuned acoustics of each instrument, which, of course, were recorded, mixed, and mastered by Martyn himself, and his very own Lichte Studio in Berlin. The album is released on October 30th on Tonal Institute as a 12″ vinyl, lacquer cut by Mike Grinser at Berlin's Manmade Mastering, and on AWAL as a digital stream.