Bruno Sanfilippo
Piano Textures 5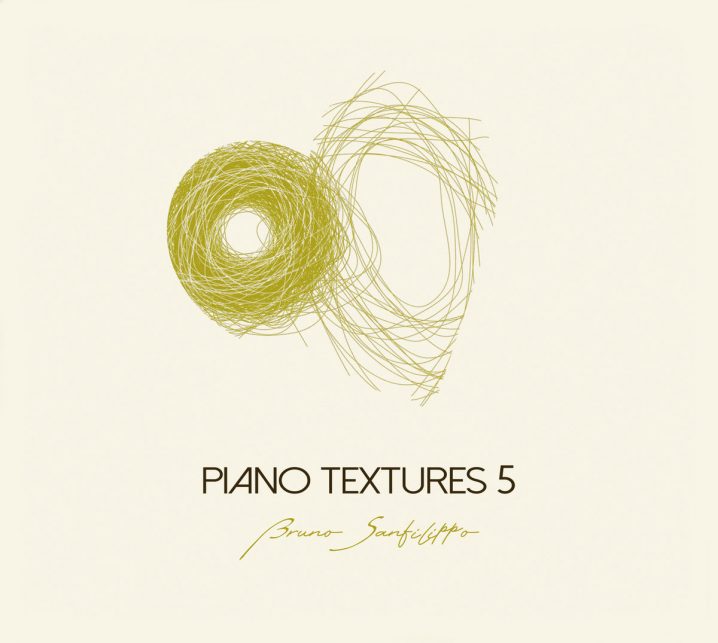 As it is already apparent, Piano Textures is now in its fifth instalment of this ongoing series from the Argentinian-born and Barcelona-based pianist, Bruno Sanfilippo. I've been with these textures from the very beginnings when its first volume came out in 2007 on the AD21 Music label, and then its latest and fourth release landed on Headphone Commute's Best of 2016 list, Music For Watching The Snow Slowly Fall In The Moonlight. Across the eleven pieces, Sanfilippo indeed explores the various textures of the instrument, with muted hammers, sparking keys, and resonating strings. Some background synth pads and deep low-end helps to carry the melodic compositions that range from sombre reflections to lullabies and a general sense of well-being. I hear some elements of a prepared piano, no doubt influenced by Hauschka's latest explorations, but overall there is a certain uniqueness in Sanfilippo's style, his bright approach to sonic optimism, as well as increased improvement to his production techniques [fair use of reverb on here]. This is an airy, summer-time album when the waves hit the sand, and the clouds dissolve in the glitter of sunshine. And although I'm currently locked in my house, these sounds bring on certain hope mixed with longing. A wonderful record [and a beautiful solid white vinyl as well, mastered on a Studer A80 reel-to-reel tape by Ian Hawgood!] dissolving that imaginary boundary between the contemporary classical and modern solo piano music. Recommended for all your inner journeys, and fans of Julien Marchal, Stefano Guzzetti, Ed Carlsen, Paddy Mulcahy, and Fabrizio Paterlini. Feel free to start at the beginning, with the very first volume, to play through the day.
John Hayes
The Last Best Place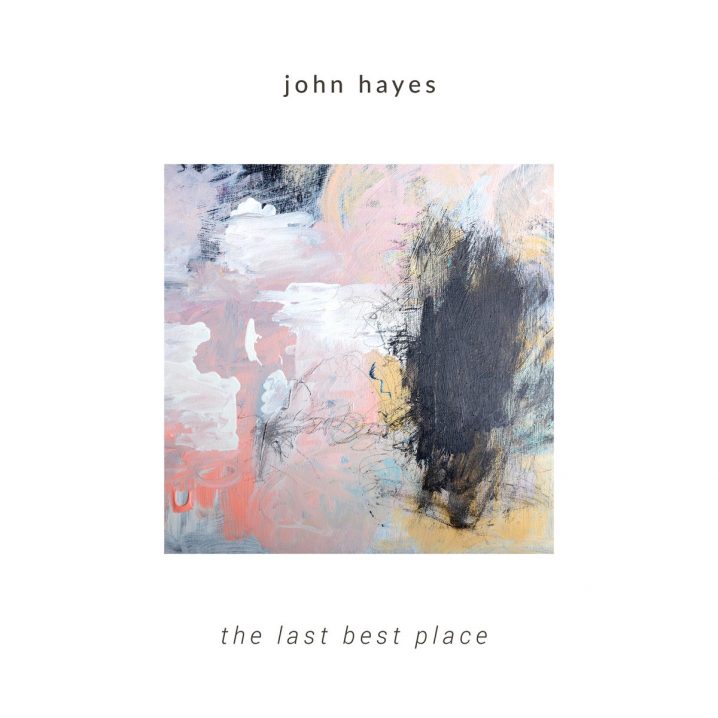 I've got someone new to add to your radar. His name is John Hayes, and he's a Minneapolis-based pianist, composing quiet, delicate, and sombre pieces that hit right at home [especially since I write my music in a similar vein]. Hayes records his solo piano tracks late at night, with closely placed microphones, to pick up the mechanics of the instrument, and allow it to reveal a story of it sown. With plenty of anxiety in the world these days, including some that we unwillingly create for ourselves by not adjusting self-developed expectations to reality, The Last Best Place arrives like a comforting whisper, telling us that at the end it all will be alright. Some things will end, some things begin, in the eternal cycle of the constant change. The narrative of each piece builds upon emotions evoked through the changes recently experienced by Hayes, of which I'll let him tell you on his own: "After recently moving into a new studio I was dealing with several different anxieties. Being on my own for the first time, another unexpected loss of a friend, trying to progress my music. All these things lead to a great deal of uncertainty in my life. It is funny how we always tend to gravitate towards the things that are most familiar to us during uncertain times. For me, that will always be music. One day I finally decided to sit down and take the time to record these pieces that I had been playing during this time. The result is this album. Maybe some of these songs will calm you the way they calmed me. I hope so. With so much busy going on, sometimes it is necessary to take a step back, close your eyes, and just listen." I'm delighted that your lovely music has been captured, John, and thanks for sharing with the world!
Olivia Belli
MATER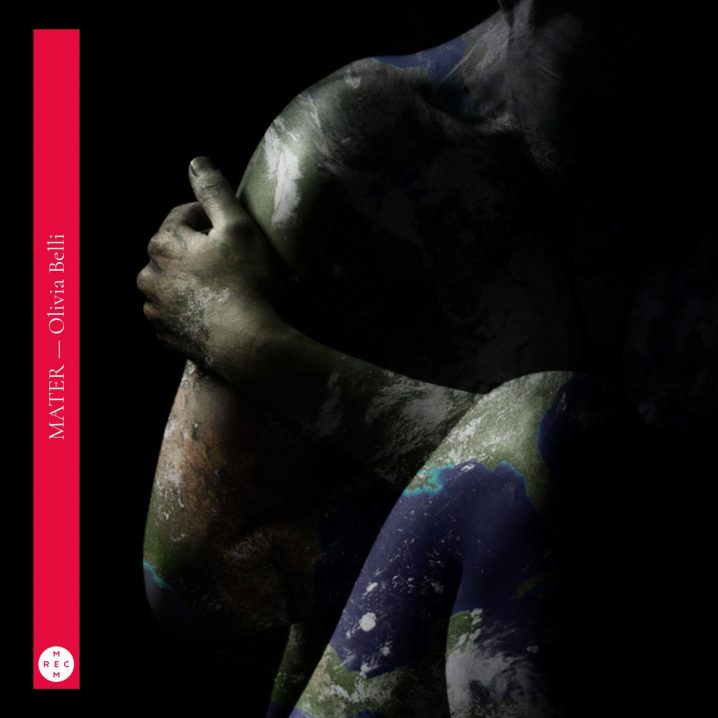 Next up in our ⟪ REW | FF ⟫ column is a record on Fabrizio Paterlini's very own Memory Recordings by an Italian composer and pianist, Olivia Belli. MATER (in all caps) is based on themes from the Stabat Mater composed by Giovanni Battista Pergolesi in the final weeks of his life in 1736. As such, Belli's piece derives its soul from a very classical background, intertwined with contemporary themes and treatments which are very prevalent in our lives right now. The album is a tribute to the 50th anniversary of the Earth Day (April 22nd, 2020). "MATER is a musical meditation on environmental issues," says Belli, "it talks about our Mother Earth, an earth that is suffering and facing huge problems on which we are all required to reflect, and all called to respond to in the first person, in our individual daily lives." Although some of the themes across the eight pieces of the album are sombre and reflective in nature, the orchestrated strings and piano offer a hopeful resolve. This is especially beautiful to listen to right now, as the humans adjust to the new 'normal' while the planet adjusts to its life without us. I often question if we truly try to save our environment, or is it ourselves that we are trying to save. Belli's execution on this recording is flawless, and her talent for the performance behind the piano should not be a surprise – she's got a very large following, and has appeared on many official contemporary classical playlists and broadcasts. But if you really want to be in for a treat, you should check out her 2017 covers of Max Richter: Piano Works, then move on to Philip Glass: Piano Works, and finish off with Erik Satie: 7 Gnossiennes. Highly recommended!
Julien Marchal
Imp.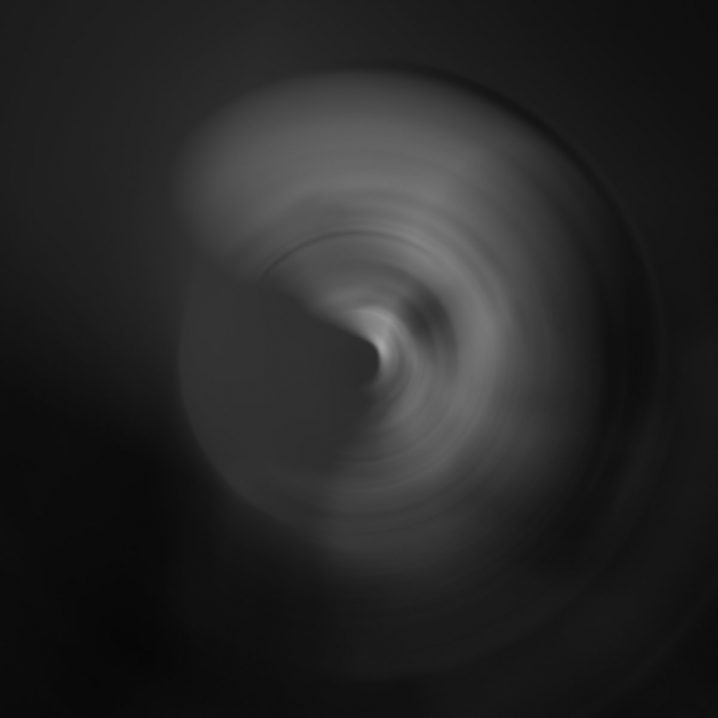 There are only four short pieces on this little EP, but they are too precious to pass along and not mention in this column of solo piano releases. Julien Marchal's music has always been a part of my listening [and playing], as we share a particular approach when it comes to capturing the instrument's true beauty. Personally, I prefer to play late at night, a little bit tired [and sometimes a little bit tipsy], when it's incredibly quiet, and I'm very relaxed, with the lights low, and the microphones close, and good headphones on, so that I can hear every single shuffle of the keys and soft touch of the hammers. So when I play Marchal's EP, it's as if I played a bit too drunk the night before, recorded the pieces, and now I can't remember performing this task. I suppose another way of saying what I mean to convey is: this is piano music that I wish that I had made. Indeed, the four delicate vignettes on Imp. were improvised during the night, recorded in one take, and are now shared with the world. Named after the process, Marchal says that "improvisations are made of doubts, accidents and noises which are parts of life." and that's what makes them all so fragile and cherished. Highly recommended, to play late in the night, preferably with the lights low, and good headphones on…