Release Notes
Label: Off Rec.
Release: Für Immer
Date: April 10, 2020
Artwork By: Lawrence English
In the past, I have always felt that I was talking to you, my invisible audience, through the haze of these words, and the fog of these sounds, sending messages to wherever you may be, in your own little world. But right now, I know where you are. You are at home. Reading this, hearing this. And although each and every abode is a little bit different, I'm at least a bit certain that you're not on the beach. This abstract visualization of you helps me curate more music. And today, I am happy to bring you a piece that may go with your mood. As you spend every breath, depleting the precious cycles of time allocated as the only currency you can trade, you inevitably think about life. And, of course, about death. This is where Morgen Wurde comes in, with his latest release, which is "a further breakthrough to the core, emanating sounds which let dissolve all conceivable questions of a man about life and death. Sounds that let all questions appear negligibly." For his collaborative release, Wurde invites Swiss violinist, Georges-Emmanuel Schneider to contribute to his piece, titled "Sah Voraus," with the swooping and textural string swells, cinematic drones, and electro-acoustic space. This is what we're premiering for you here today.
We last heard from Wolfgang Röttger [that's Morgen Wurde's real name] with his fantastic 2017 release, Assassinous Act released on Time Released Sound. If you didn't get the chance to experience it, I must recommend you listen today – it subsequently ended up on Headphone Commute's Best of 2017 lists. For his new album for Brussels-based Off Rec., Wurde produces a double CD – first with the collaborative explorations, like the one I premiered here, and the second with remixes of a more upbeat nature, such as Roman Ridder's swirling dub techno remix of the same. Oh, and if you haven't noticed, the album covers for both discs is by the one and only Lawrence English.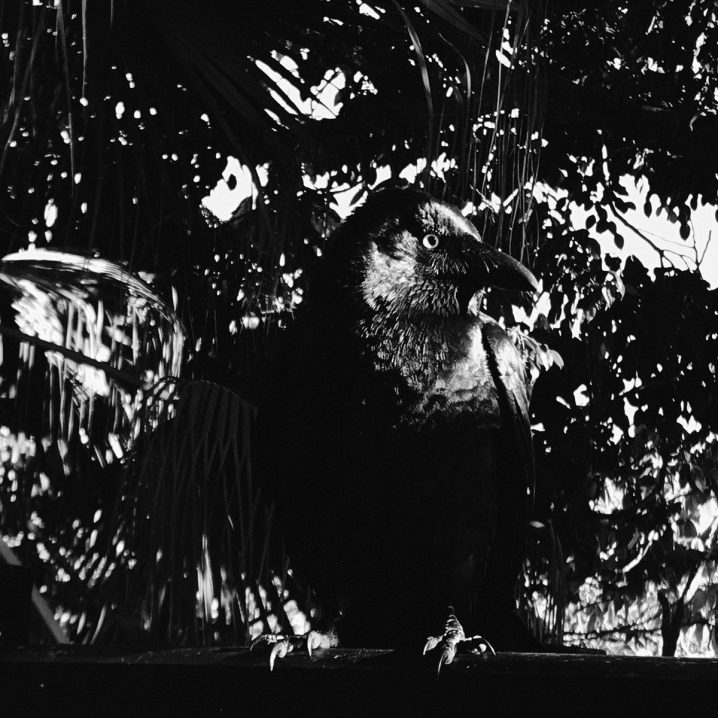 The album is officially released tomorrow, April 10, 2020. Pick it up directly from Bandcamp.