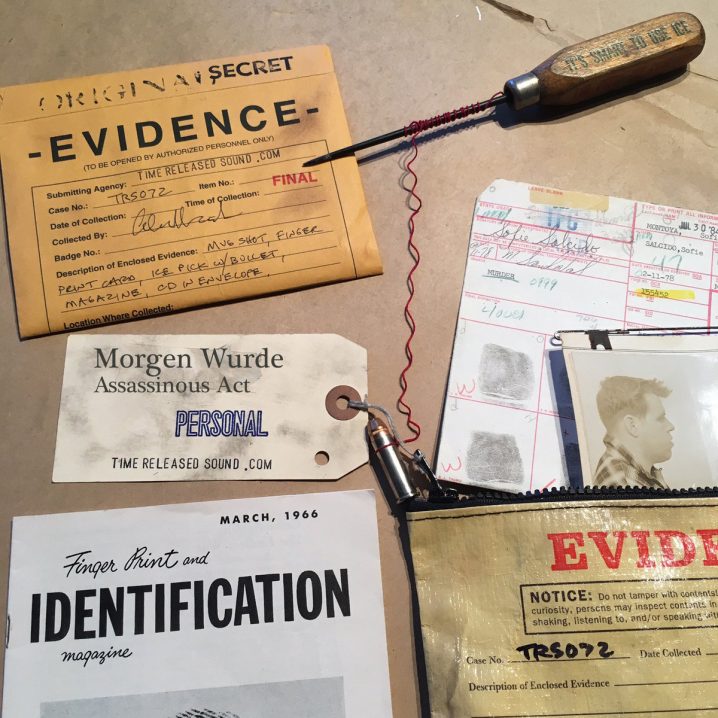 I am an avid fan of film scores. If you've been a loyal follower and friend, I'd guess that you're a fan as well. The word 'cinematic' in itself, when applied to albums of the genre, carries a tone of sonic counterpart to match the visual, a story with an arc, of ups and downs of experience, a daily soundtrack to one's remaining time. The theme, of course, is often at the core. A happy story comes with happy vibes. Yet, it is dramatic themes that draw me into tales, with motives of some loss, nostalgia and ever-aching suffering of life. These scores, of course, are made in sync with film, and so their album counterparts are often odd to listen to alone. Repeating motifs, designed to recollect a particular moment, are different from studio projects by the same composers. So are the short vignettes, appearing often for just a fraction of a time. So what about an imaginary score? A soundtrack for motion picture never made to be?
The beloved California-based Time Released Sound imprint brings forth such a release. Returning to the label after his 2016 album, titled Brach Auf, German composer, J. Wolfgang Röttger, offers Assassinous Act, as a fictitious soundtrack to a non-existent crime. The mystery (and the potential resolution) lies in the music, packaging, and titles. The story begins with pieces named "Compulsion" to "Murky Affair" to "Dangerous Pleasure" to "Devious Intention." Here, we are guided thru the sonic clues of premeditated murder. Words like "affair" and "pleasure" hint at a relationship between the victim and the predator. "Dangerous Pleasure" is a favorite track, in particular, approaching longing, sad desire, and yearning to be loved.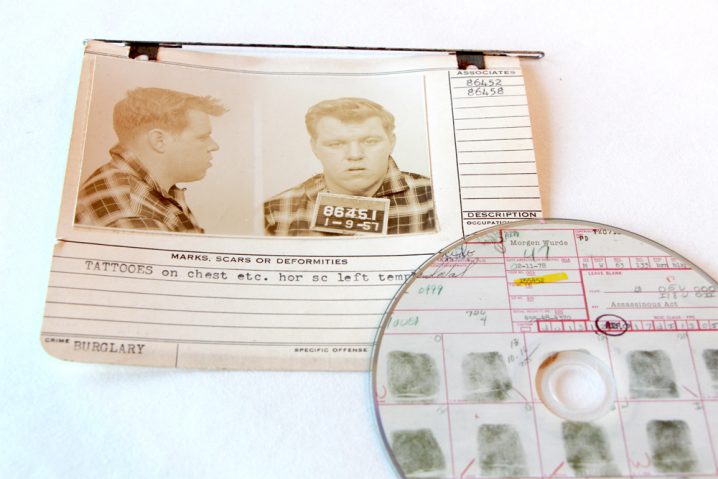 We move on to an unmistakable shift in the intention of this ill-fated connection with "Foreshadowing" and finally "In Cold Blood", which carries a particularly ominous tone, disconnected with reality, scraping at the inside of humanity's moral compass, concepts, and structure of acceptable behavior. There is an ice pick left behind… The other piece of evidence is the CD (in envelope) – the album in itself. With "Dead to Rights", "In the Gray of Dawn" and "Last Resort" we find the slayer coming to terms with the act, accepting the impossible, and bearing the unbearable. The end unfolds with pure "Remorse" and "Forgiveness", closing the story with "Exposure" and "Hindsight" in its final scene. This sorrow-filled conclusion brings forth emotion present in its lead, which hopefully evokes a bit of beneficence towards the hunter lost and swallowed by the hunt.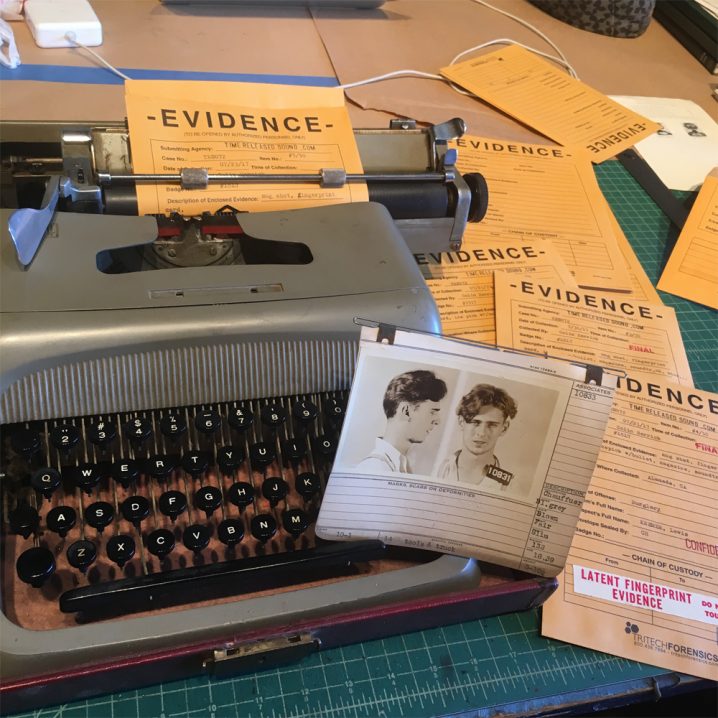 The ridiculously packaged deluxe edition of this release (limited to 100 copies and already sold out!) is essentially the crime kit of the story, which comes with its own textile evidence bag, including a hand distressed and numbered toe tag (there is a fingerprint on it [I've got you now, Colin!], along with "The actual potential murder weapon in the form of an antique ice pick w/bullet attached (not live ammo), a vintage mug shot and fingerprint card, a copy of an antique fingerprinting magazine, […] a hand modified blood spatter test card, a mysterious vintage coat check tag with a brass key attached, and other evidentiary objects of interest to anyone trying to figure this crime out!" You may be too late to acquire this package, but the digital and the standard digipak versions of the album are just as precious for the thirsty mind. And then, of course, there is the music… Highly recommended!