Daniel Avery & Alessandro Cortini
Illusion of Time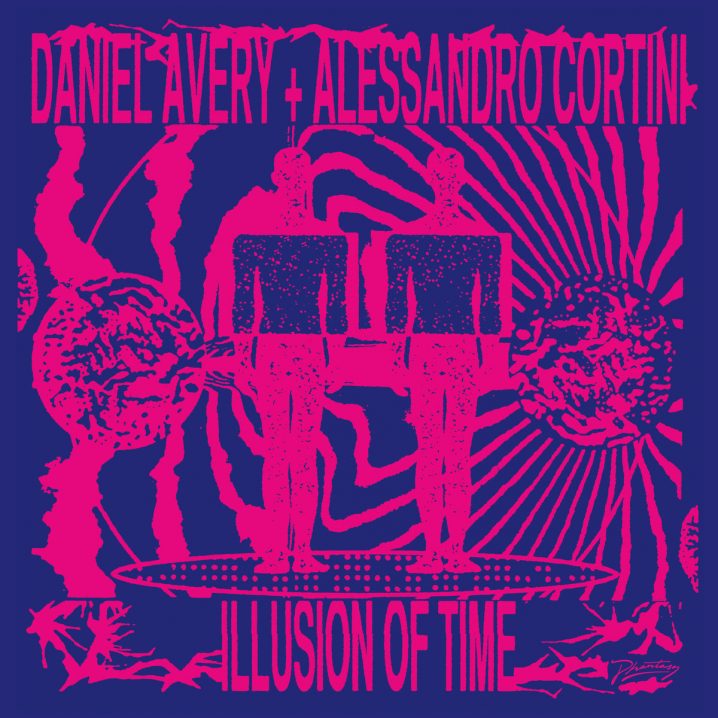 Here's a fascinating new offering from Erol Alkan's London-based label called Phantasy Sound [home imprint for Daniel Avery], which has also been published by Mute. The album, titled Illusion Of Time, is a collaboration between the latter mentioned Avery, who has recently lit up the techno charts (see his 2018 release, Song For Alpha which has appeared on my end-of-year lists) and Allesandro Cortini, whom you should already know as a member of Nine Inch Nails, but also an outstanding solo artist, with is fantastic 2019 release, VOLUME MASSIMO (Mute, 2019) and a fun Interview for Headphone Commute. This is a very different record for both artists, featuring ambient swells, soft synth arpeggios, and lo-fi textured recordings that highlight both artist' strong suits: "Cortini's predilection for designing widescreen soundscapes via analog synthesizers and Avery's inherent ability to create a palpable sense of drama via expansive atmospherics." The album was born out of remote collaboration over several years, and while utilizing the digital data-movement of our technology-ruled world, feels incredibly analog, vivid, and organic. The sound is attributed in part by giving the music "a life of its own" to evolve, make mistakes, and learn from the process. Further manipulations of voltage-controlled electronics, or even tape hiss, give the music a warm, luscious glow. And do you remember that mid-90's Super NES role-playing video game called "Illusion of Gaia"? Well, it looks like this record's name was inspired after its Australian and European marketing title, "Illusion of Time." I am not so sure of any further connections between the album and the game, but I am sure that the music alone worth your while.
Arovane
Gestalt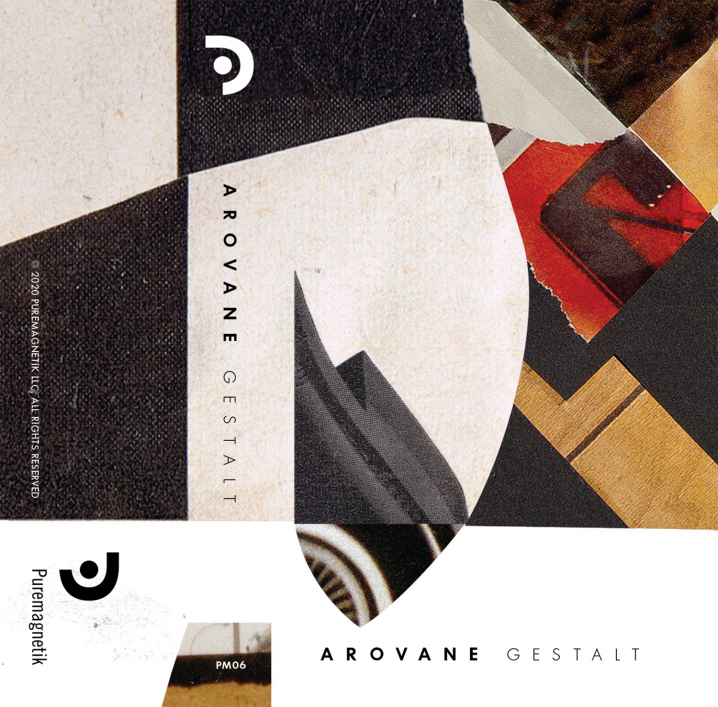 While I have been scrambling to cover my favorites of the past year, Uwe Zahn has [quietly?] released a brand new solo album as Arovane, for a boutique cassette label operating out of New York. And it seems that Puremagnetik is more than just in the business of recording tapes – it also creates instrument libraries and sound design plugins for Ableton and Native Instruments. And if you're an electronic music composer with interest in granular synthesis, particle diffusion, and spectral harmonic reconfiguration, you should check out some of the collective's reasonably priced offerings. But back to the album. Originating as a German concept, 'Gestalt' is an idea of absorbing and viewing complex systems in their entirety as a whole, rather than just a collection of individual parts. Across the thirteen pieces of Gestalt, Zahn explores a very sculpted landscape, full of atmospheric climate and evolving din. The compositions focus on a particular tonality, sonic element, and space, and then investigate the interactions of organic evolutions within the foundation, structure, or form. It's as if each audible component came with its own set of predefined properties, then placed into an aural lab to witness its engagement with the rest. In such a workspace, both the listener and the composer are then the spectators of the unexpected. "Gestalt realizes the concept with warm, lifelike parts scudding gently through a sonic atmosphere, entwining themselves together into a complex, rich, and encompassing whole." A delicious, highly textured treat, which will leave you yearning for another scrumptious bite. Fans of Arovane will feel aglow.
Ida Toninato
We Become Giants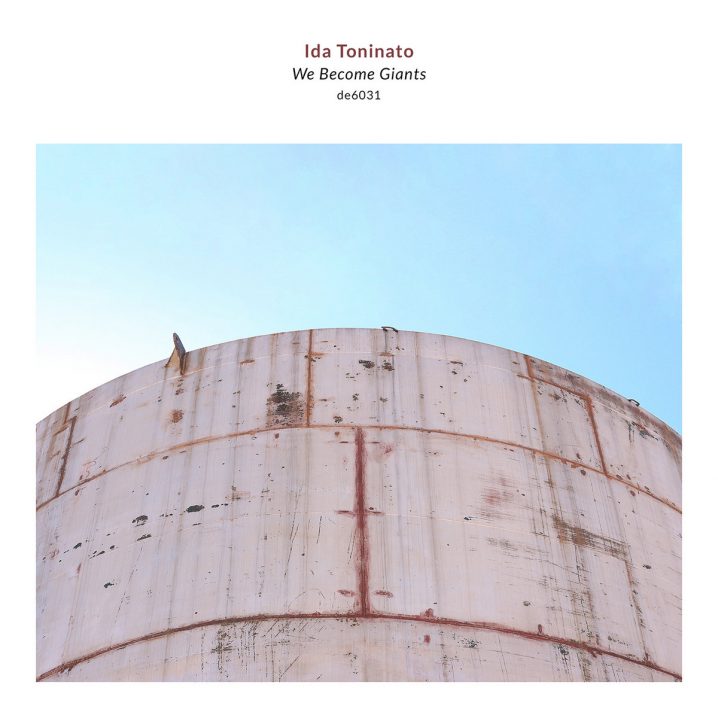 So this is interesting. One moment I am listening to Rrose's Having Never Written a Note for Percussion, playing her custom-made 32-inch gong in an unused train tunnel beneath Dupont Circle in downtown Washington D.C., and a day later I am listening to Ida Toninato playing her baritone saxophone in Tank Center for Sonic Arts in Colorado, an immense former water treatment facility which has a massive 40-second long reverberation. Coincidence? I don't think so. In both cases, the recorded performance is as much about the acoustics of the space and the interplay of its dynamics as it is about the minimal instrumentation used in exciting its resonance. But that's where the similarities end since We Become Giants is not as droney as I expected it to be, especially on Yann Novak's minimalist ambient imprint, Dragon's Eye Recordings. The composition is incredibly musical, aesthetically pleasing, and in some cases, borderline cinematic [even if you're not a fan of the saxophone] with its deep bass rumbles, synthetic noise-driven 'wind' and post-processing effects added on by Toninato in her studio later. The whole album was developed with the analogy of a hallucination in which real and imaginary space are intertwined into a sonic, visceral trip." Toninato explores the conjured sonics, dispersed harmonics, and naturally produced delay by playing along with the architecture and the medium of the Tank Center, which has, in turn, become another instrument. A fascinating listen, which reminds me a bit of Richard Chartier's Interior Field (Line, 2013), which was also recorded in one of the chambers of the McMillan underground sand filtration tanks, used to store overflow stormwater to prevent flooding.