Proem
Until Here For Years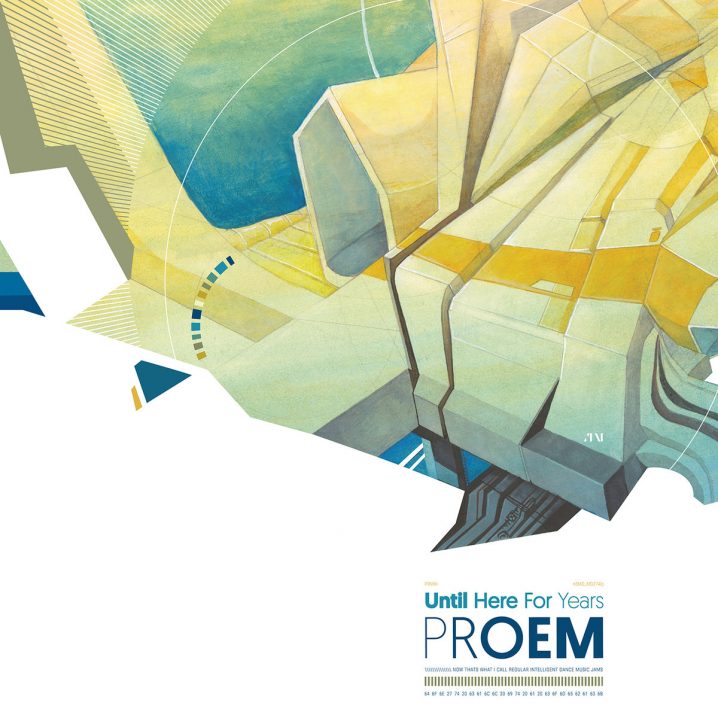 Richard Bailey is no stranger to these lands. Back in the days of Hydrant, Monotonik, and the still dearly revered Merck, this American electronic artist was putting out some of the most forefront thinking IDM, electronica, and glitch. Since the untimely closing of Merck Records, he's found a home on n5MD, and for that, I would be forever grateful to Mike Cadoo. Until Here For Years, is Proem's fifth full-length album for the label, following the 2010 release Enough Conflict. Since then he's self-released Modern Rope and a few EPs of pieces from the Vault. It's absolutely great to see him develop strong and certain, as the sounds and the production on this album are confident, bold and mature. Just listen to the intricate sound design of "False Hope" that gently turns from growling synth (watch your speaker cones) into a cinematic soundscape paired with an aching melody and flashback to the downtempo beat. Even the reference material, creative input, and inspiration are quoted to be from such obscure sources as JSON documents, hex values, and synthesizer schematics. Here's where Bailey excels with his "malfunctioning drums, fat rounded basses (this time out doubled on fretless bass), and heartstring pads." This is a delicious electronic treat that fans of everything that was called IDM have come to overcome, rebut, and then encompass. "Scholarly enough for the chin scratchers and sufficiently cerebral for those that could care less how the sounds might have been conceived." Be sure to also read our 2009 review of Till There's No breath.
Silk Road Assassins
State Of Ruin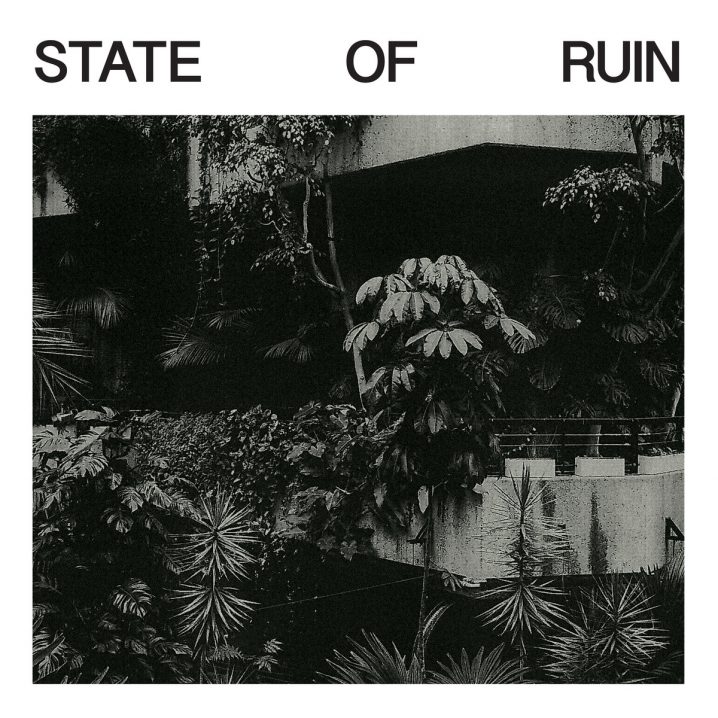 Silk Road Assassins is a new signing to Mike Paradinas' legendary Planet Mu imprint, after the group's 2016 EP, titled Reflection Spaces. These guys come straight from South London's Coyote Records, forming a trio of Tom E Vercetti, Chemist and Lovedr0id. Planet Mu has been at the forefront of bass music, as the genre evolved and mutated through its varied forms. I was actually just reminiscing to the early days of dubstep (about 2006-2008) when the then birthing dark child of garage pushed through the deep depths with a growl. Then the kids rolled in and turned it into EDM. Sigh… Meanwhile, illegitimate spawns of grime and trap continue to evolve, as clearly heard on the State Of Ruin. Deep rolling snarls of sub-bass, edgy synth lines, and clinically sterilized percussion hits, drive forth a melody within the cinematic atmospheres, effected vocals and glitchy clicks – all that makes this album an advanced showcase of genres, perfect for your hyper-focused listen. "The fundamentals of the music are given their own sense of purpose: handclaps spray, bells tumble, guitars splinter and lush melodies waft over and fill the track's spaces like light, glinting across snapping, crisp rhythms and deep bass tones." The release features an appearance from Kuedo, who, along with WWWINGS, round off this offering from Planet Mu into another solid keeper. Even if you're not into the bass scene at the moment, I recommend you check this out to keep up!
ØxØ
Mythologies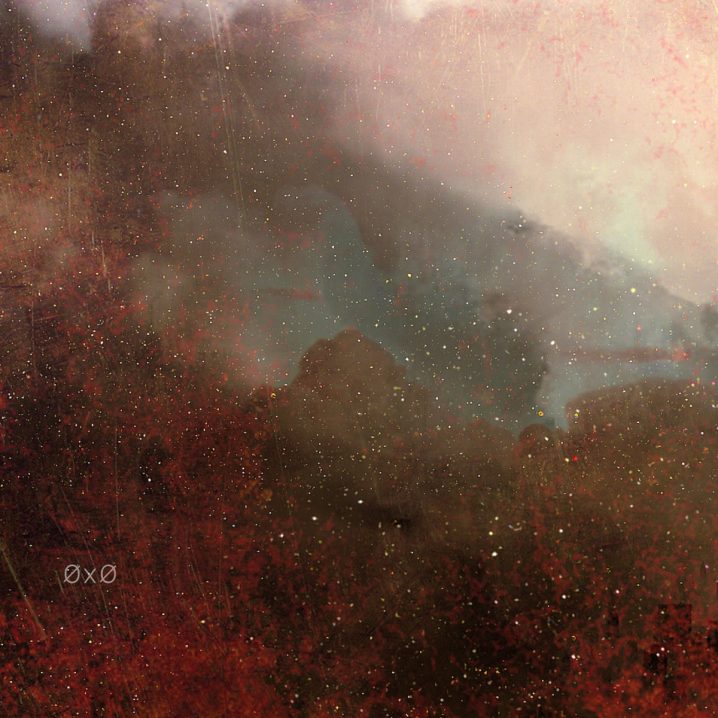 ØxØ (pronounced simply "null") is a collaboration between Brighton (UK) based David Berry and Barnaby Thorn. They are developing "concept-led post-internet music for anti-millennials." For this entry, I am featuring a guest column by an esteemed media professor Wolfgang Ernst talking about the record's themes. The limited-edition cassette is out on Truant Recordings.
The "physical" edition of MYTHOLOGIES turns the critical analysis of the contemporary media condition, which David Berry and Barnaby Thorn make in the accompanying text "Reflections of a Damaged Life", into a material argument. Nothing can be a better comment on "cloud" computing, and the algorithmicized daily environment, than the "hardware irony" of a recording of sonic signals on analogue tape. Even more ironical, though, is the fact such audio cassette tapes have been used in early personal digital computing – the legendary Commodore "Datasette". In terms of a very material media ecology, the "return" of the cassette tape, nowadays, is limited by the resource of ferroxyd for magnetizing the plastic tape (for which most tape duplicating machines in tape music editions have been constructed), with only one factory left which produces such raw material – while the alternative with better dynamics in signal recording, the chrome tape, is blocked for environmental reasons. Media "retromania", therefore, is not simply about nostalgia for "dead media".
This work is what Berry and Thorn call "conceptual music" – which is not about indexical traces (such as the sound of smartphones) nor "program music" (like Ottorino Respighi's classical composition Fontane di Roma), but more about diagrammatic isomorphies. Dealing with, for example, the "new Metaphysics" in a developing critical discourse on "deep" machine learning, and renewed Artificial Intelligence. Predictively (and in the sense of the accompanying MYTHOLOGIES text) they argue for opening the "black box" of "deep" layers in computational media, understanding artificial neural nets, both in terms of electronics, and of brain modelling.
— Wolfgang Ernst