Kangding Ray
Predawn Qualia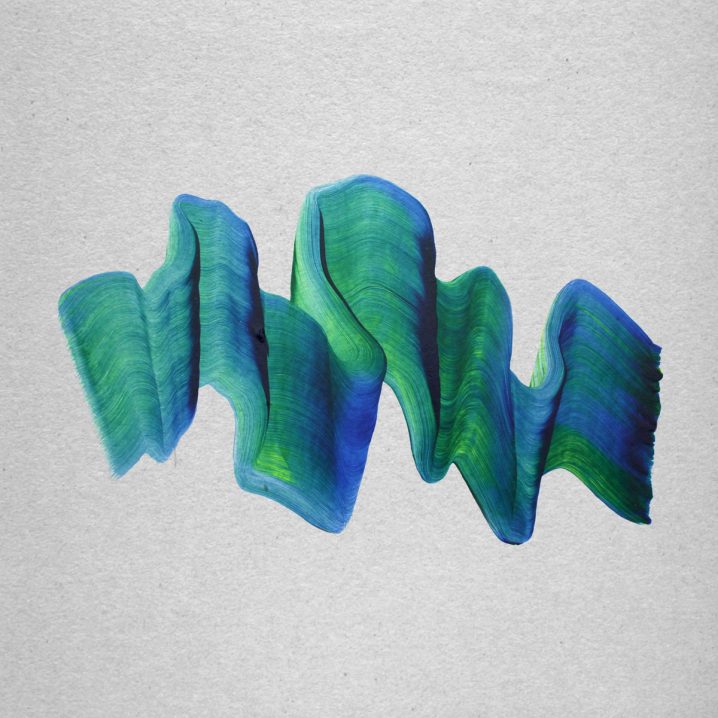 David Letellier has already managed to release [yet another] 4-track EP on a techno label, Figure, titled Azores (this one is a bit more straight-up-four-to-the-floor), while I'm still listening to, and very much enjoying, his more glitchy offering, which came out back in May on his very own new imprint, named ara (stands for "about recording artists"). This is a delicious four-piece 12" EP (yes, pressed on vinyl, but sold out) full of spacious precision-driven rhythms, non-conforming micro-beats, triggered flickering progressions, and crispy-clean sound design. I am, of course, no stranger to the surgical convulsions of the digital machines driven forth by Kangding Ray – I've been following his work for over a decade, through the two iconic labels: Raster-Noton (now split up) and Lucy's Stroboscopic Artefacts. It's peculiar and wonderful to see Letellier kick off his very own new platform, which has since released 12″ by Adiel and Voiski. Here's what he has to say on the initiative: "Since releasing physical records is increasingly becoming an irrational choice, each record will be irrationally produced as a hand-made work of art, involving procedures and techniques such as manually-applied ink, brushed acrylic paint or tape. Each edition will be individually numbered, recognisable as a part of a whole while being slightly different by nature." Let's welcome ara onto our shelves, and open up to all it has to offer!
Skee Mask
ISS04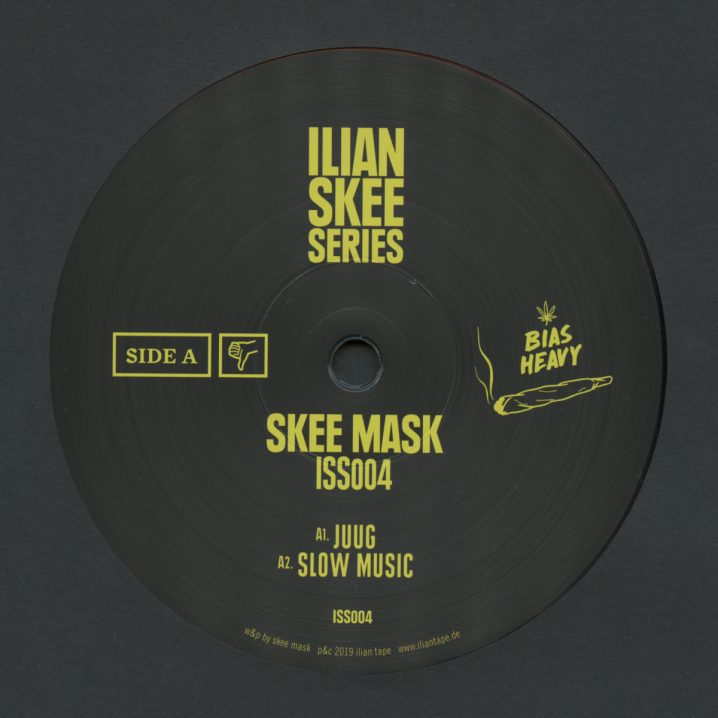 The mysterious Skee Mask has been consistently releasing some delightful bangers (be sure to check out his remix of Plaid's "Maru"), and hey, who's complaining? ISS004 is his fourth 12″ for Munich based Ilian Tape, following, yes, you've guessed it, ISS003, ISS002, and ISS001, all of which are worthy of your attention. Among the five pieces on the EP, the 7+ minute "Slow Music" is the standout, with its [almost familiar] electro beat, synth growls, and atmospheric pads, weaving a palette of electronic sounds which is as much listenable in your home, as it is danceable in the night club. On the flip side of the record, we've got a hallucinogenic breakbeat syncopation, full of bass and swirling leads, bringing Skee Mask's sound closer to the studio where you should be intrigued to deconstruct his sound. Ilian remains tight-lipped about this artist, dropping none of the hints about his output being just "unstoppable fruity brain benders". And frankly, I am not complaining – it's always more about the music [and the message] than the ego on the decks. Looks like I am not the only one in admiration of his music – kids have been collecting his releases since day one. And I think that you shall give this beast a closer listen if you care to keep your finger on the electronic music pulse. Be sure to also grab his Compro album, which has inevitably ended up on best-of lists.
Quench
Greyhound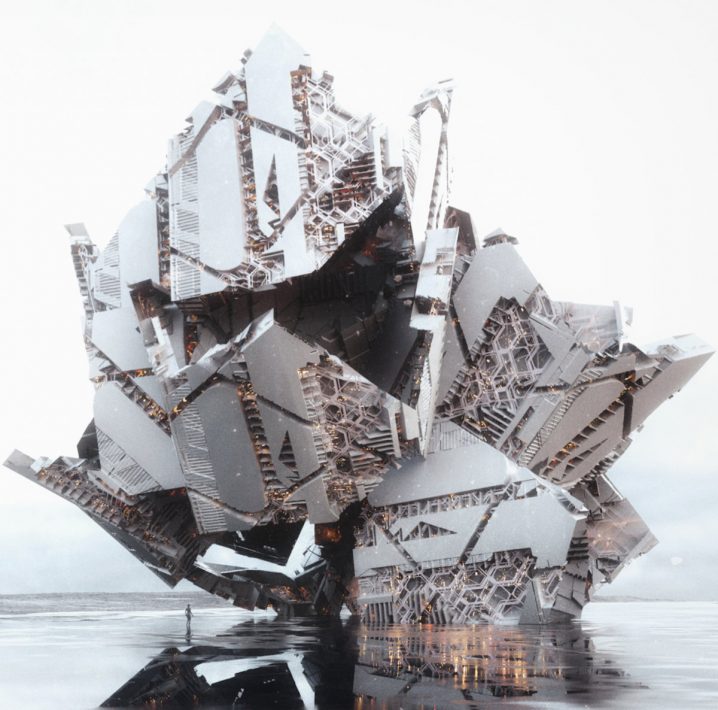 Moving on from all this glitchy goodness into all-encompassing environments of electronica I land on a gorgeous record by Quench. This is none other than the Funcken brothers (Don and Roel), also known to the fans of IDM as Funckarma with their many tasty treats on Neo Ouija, Sublight, n5MD, their very own Funcken Industry, and now Touched, a British label run by Martin Boulton, which first gave birth to a same-titled compilation back in 2013 (see also this review) to raise funds for the Macmillan Cancer Support charity. What began as a collection of some music of Boulton's friends, grew into a well-respected imprint hosting output from Floating Points, Plaid and the Funcken brothers. Greyhound is a well-balanced seven-piece EP (also available on vinyl and CD), showcasing mesmerizing production techniques (you should also catch Roel DJing on Mixlr and sometimes his live FB streams), twisting the rhythms in and out of warm synth pads, soft deep bass and trippy melodies. I think I also hear the weaving in of classic IDM, which will appeal to those still drowning in nostalgia [er, I am one of those, don't worry!]. All proceeds from the sales go to HUG (Homes for Unwanted Greyhounds), so your money is well spent here all around! And if you're hungry for dessert, be sure to grab Prester Hynn EP by Roel Funcken out on his Bandcamp page.