… modern yet ancient, delicate and desolate…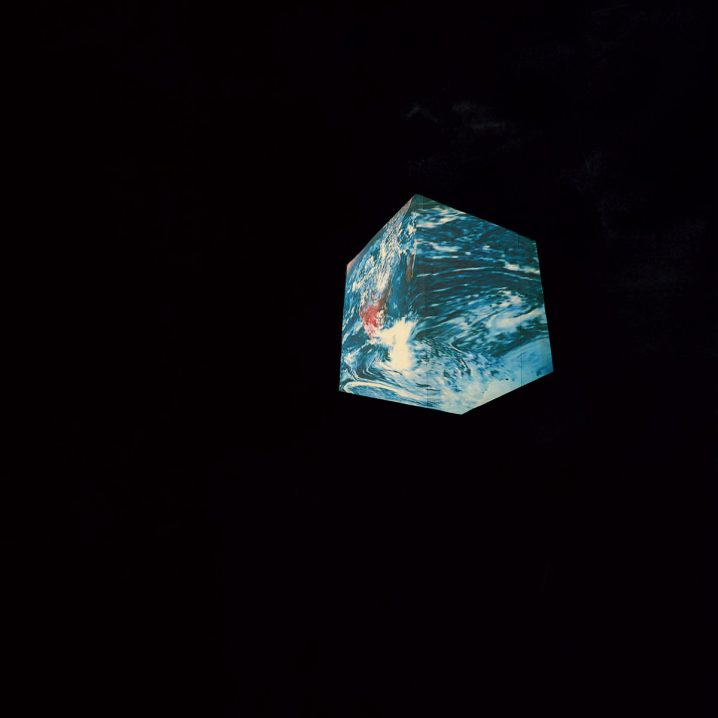 Those following Tim Hecker's explorations in sound should not be surprised by the direction of the textures examined on the latest record by this Canadian (and now LA-based) musician. What should be a surprise, however, is the unexpected follow-up to his 2018 released Konoyo, which also appeared on the ever-supportive Kranky label and Hecker's very own Sunblind Music. To understand and appreciate the full complexity of Anoyo, you must start with the former, which Hecker composed while working with a gagaku ensemble in the Jiunzan Mandala-Temple Kanzouin on the outskirts of Tokyo. The Japanese phrase "kono yo" refers to this world where we are living, while its contrasting phrase, "ano yo", signifies the world beyond, outside of this existence, when yours concludes.
Originating from the same recording sessions, Anoyo opens up with sounds of plucked strings (perhaps a koto or a lute) with a sluggish connotation of deep bass and ghostly reversed pads. "That world" zooms out the listener into the outer space observing Earth and all the earthly things through sounds of the contextless and the abstract, because of all the concepts left behind in the mind. The various wind instruments announce the departure and suddenly percussion instruments beat out a march of a forgotten timeless axis. Your everything "Is but a simulated blur". This is where time has stopped for you, while you exist outside of time. And as you "Step away from Konoyo" and finally "Into the void" you find that even darkness brings a friend, and you're with unity as one, forever being "Not alone" because outside of time "You never were". As 'never' is beyond the end. This thought, once again, can be summized by a pseudo poem which appears within Anoyo's tracklist.
Hecker's processing here moves in veiled ways, soft refractions and whispered shrouds […] evoking a sense of vaulted space, temples at dawn, shredded silk fluttering in the rafters. This is boldly barren music, skeletal and sculptural, shaped from wood, wind, strings, and mist. Modern yet ancient, delicate and desolate…
Anoyo is not exactly an easy listening album, and those familiar with dense experimentation of drone and noise and twisted turns may find themselves a little challenged by its depths. But that perhaps is what good music is – a piece of aught that's left an imprint on your mind after its messenger has stopped communicating. On Anoyo, the organic ether of the instrument is swallowed by Tim Hecker's signature approach to saturation, grayscale grind, and grainy drone. Sounds seem to deconstruct, unwind, and then dissolve into their elemental smidges. You play this one as loud as you can, you stare into the cover art depicting cubic Earth, and then the planet starts to turn…