… what memories would sound like if they were captured through sound…
When I began publishing videos on Headphone Commute it was more of an experiment and a possible attempt to keep up with the digital times [most labels have expanded on their offerings]. And as the sophistication of the visual accompaniment to the already beautiful sonic palette improved over the years, these became an intricate part of my broadcast. I even quipped about this being its own offspring of MTV, but all joking aside, as I look back through these exclusive video premieres I feel honoured for the opportunity of hosting on these pages. It is certainly the case for the latest from Lost Tribe Sound imprint and their new finding, Mexico City-based Carlos Morales, who records under an awesome name, The Phonometrician, whom we first glimpsed on the 2018 compilation, We Stayed The Path That Fell To Shadow, and on The Wounded Healer mix for HC Podcast. Today (May 31st, 2019) sees a debut of his solo release for the imprint, titled Mnemosyne, and I am happy to be alongside for the ride!
I don't have proper words to comment on the video. I see what you see. Glimpses of memories, an eating dog, a burning candle, a long car journey, a life depicted in a flash. An upbeat house rhythm would have given it another feeling, but with Morales' music, it's inverse (which makes you realize the value of the soundtrack) – with music the emotion takes a turn, and suddenly a sadness for lost moments, however alien, however not my own, imbues and saturates all atoms of my being. The title hints on wake and celebration of all the moments past if we depart tonight. And although this reflection may feel cheerless, it's a reminder of the times we have ahead.
Much like rifling through the pages of an aged and tattered diary, warm shuffles of vinyl and airy waves tape saturation emerge only to retreat once more into the darker recesses, leaving the psyche grasping wildly to recall the meaning of their existence.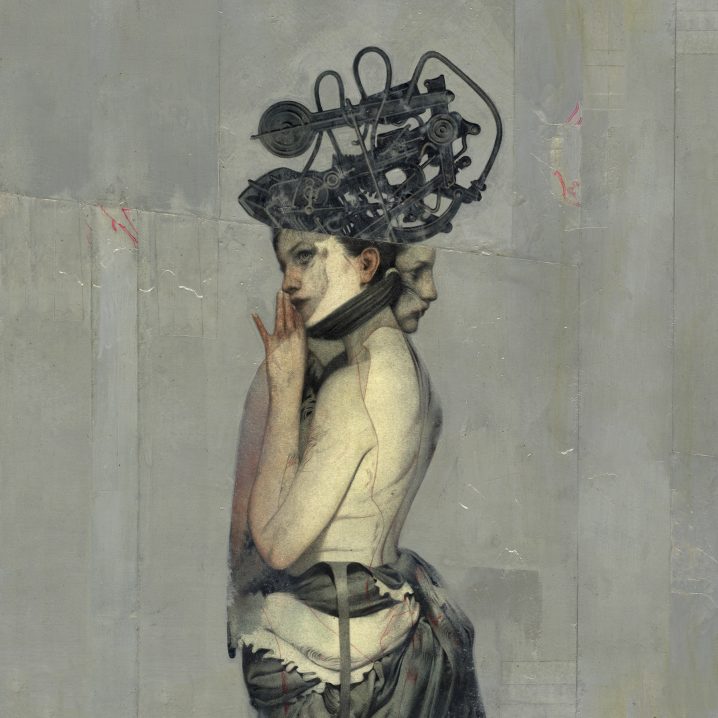 If you connect with these words, visuals and sounds, then you will surely love the rest on Mnemosyne, which, I've already said, is out today. I'd like to also give a quick nod to João Ruas, whose beautiful artwork accompanies a gorgeous limited edition CD Book, as well as 180g 12″ vinyl for your pleasure. Another note on all the love that goes into releasing tiny gems, which perseveres until the package hits your doorstep – every mailorder from the imprint is packaged with extreme care, and worthy of unboxing ritual and rite. So grab yours now before they get sold out!