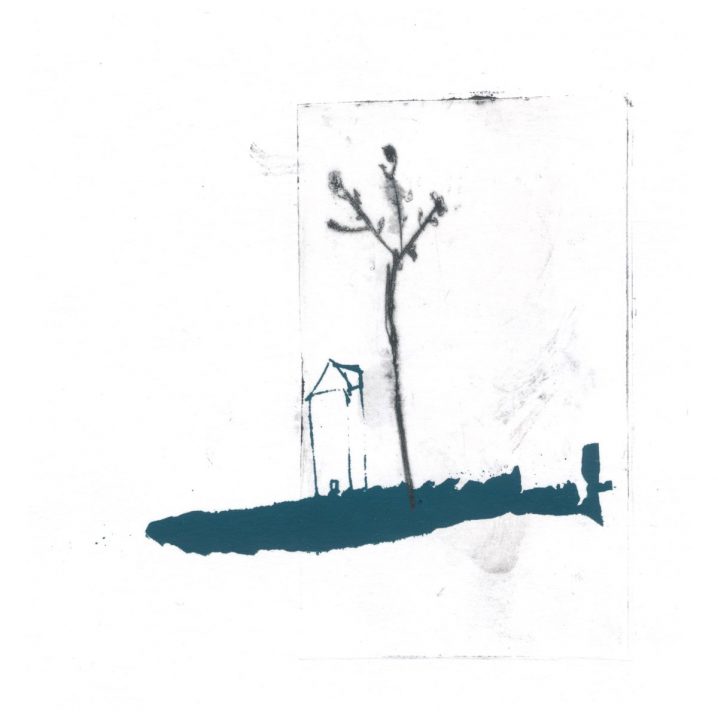 Lambert's music is human. It begins with soft piano keys and it ends somewhere in your heart, as you drift with emotion expressed through this fairly simple (yet ultimately complex) instrument. Barely audible player's breathing, outdoor bird chirping, and the overall microphone pick up of the surrounding environment creates an intimate atmosphere where the listener blends in with the composer. Here, thoughts and feelings of one and the other collide, become as one, and result in this incredible sensory artistic medium we call 'music'. And although there were a total of nine muses in the Greek mythology, each inspiring the different creative human endeavors (including lyric poetry and science), there is only one such word of 'mousikos' that forever's got my full devotion, and Lambert (back to Lambert, of course) summarizes all that love.
Lambert, who mysteriously appears only in a mask (even when he performs), and who also managed to get the attention of the German version of Rolling Stone after a David Bowie cover back in 2014, is a German (or so I gather) solo piano composer, appearing on the scene first in 2014 with his self-titled debut on Staatsakt imprint, following with a 2015 album, Stay In The Dark, and finally landing on Ghent-based (Belgium) tape label, Dauw, which is finally how I came across his work. There's barely any other info available on this enigmatic pianist, but thankfully his music can speak for itself. Excess is only thirteen tracks in length, but it carries a heavy burden of sorrow, passion, and sensibility, that many followers of these words will easily connect with.

The album's press release claims that all pieces were improvisations 'during some nights of lonesome and heavy drinking,' and although perhaps, all initial ideas were consumed during that state (I've had many experiences of the above, so I can vouch for that), the result is a much more polished output than the initial description would lead us to believe, and the gorgeous string accompaniment and the very minimal effect aesthetics can attest to that belief. The limited-edition cassette release (sorry, already sold out), came in a cardboard box, with handmade artwork and a small dried out flower. Some of the chord progressions and jazzy traversals remind me of the light-hearted pieces by Chilly Gonzales mixed with a deliberate, yet soft touch of Nils Frahm, and perhaps some sentimentality of Max Richter. But in the end, regardless of whether or not we ever find out who Lambert really is, his music is incredibly unique and definitely human.