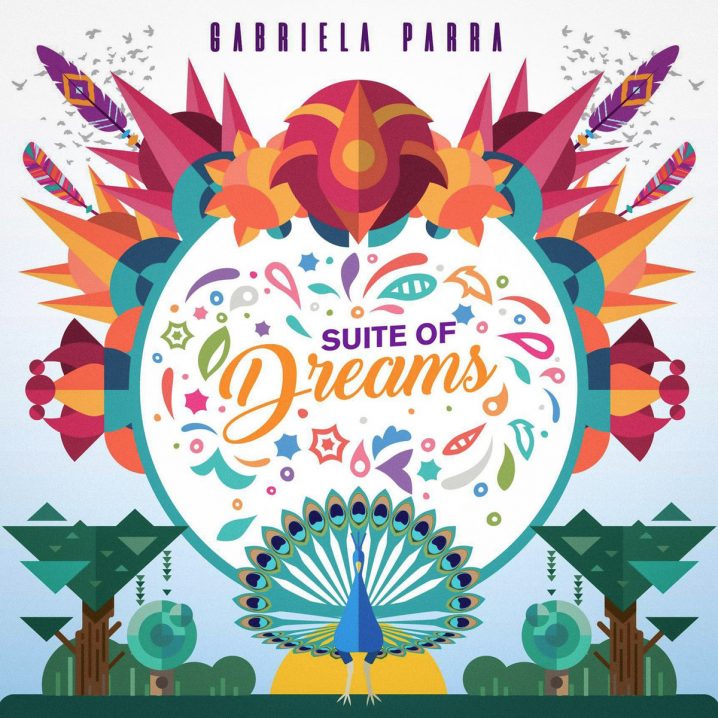 It seems that 1631 Recordings is swooping in on solo piano music these days, and in the process introducing us to some newly discovered artists along the way. Enter Gabriela Parra, a Dutch composer, recently signed on the label with her first solo release, Suite of Dreams. Parra has previously appeared on a few compilations, including 1631's volume one of Piano Cloud Series as well as soundtracks for a couple of short films. "Gabriela Parra was born in Amsterdam in 1989 in musicians' family – her mother is the harpsichordist Luisa Morales and her father's family comes from the Parra's well-known branch of musicians and poets." The nine pieces on the EP are neo-classical in nature, echoing romantic period of European composers, performed (on what I perceive to be) a grand piano. As such, some works are vibrant and shimmering in color, the opposite of subdued and somber pieces that I'm partial to. That being said, the music is buoyant, gracious and content – exactly what I'm craving on this sunny Friday morning walk. Suit of Dreams does not come with instructions, map or guidance – as such, you are invited to explore these reveries yourself.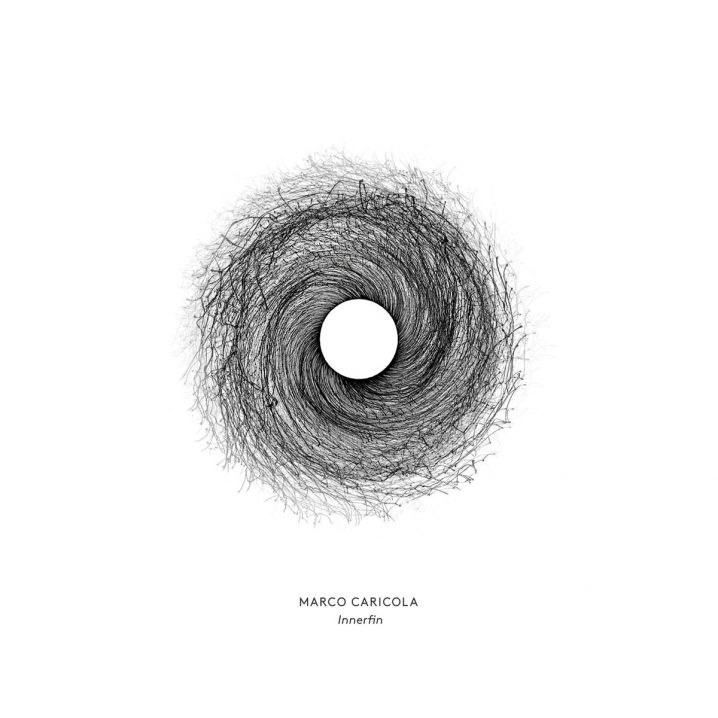 Another solo piano album on 1631 Recordings that has captured my attention is the one by Marco Caricola, a UK based composer releasing his debut with the label. Slight electronics, strings and lo-fi treatments compliment Innerfin to create a gorgeous soundtrack full of emotion, sentiment and joy. Sharing some nearly familiar tones, textures and dare I even say, melodies, with yours truly, Nils Frahm and Dustin O'Halloran, Caricola sculpts those passages (like the one on "Gleyminn") that are instantly recognizable as they become implanted in your mind. Almost half of the album is comprised of previously recorded pieces for film, weaved in with newly composed miniatures, constructing a collective whole, consistently bound body of work. That cinematic quality is retained throughout Innerfin, as Caricola explains himself: "Writing for films is a very instructive musical experience, it calls for a different kind of sensitivity. I've loved to put those fictional characters' shoes and step out of my mind for a while. Ultimately, I guess it is unavoidable for our story and the ones around us to relentlessly flow into each other. Sometimes they belong to a script's protagonist, others to someone you meet – I like to see little difference in that." I'm sure you'll fall in love with this one, folks…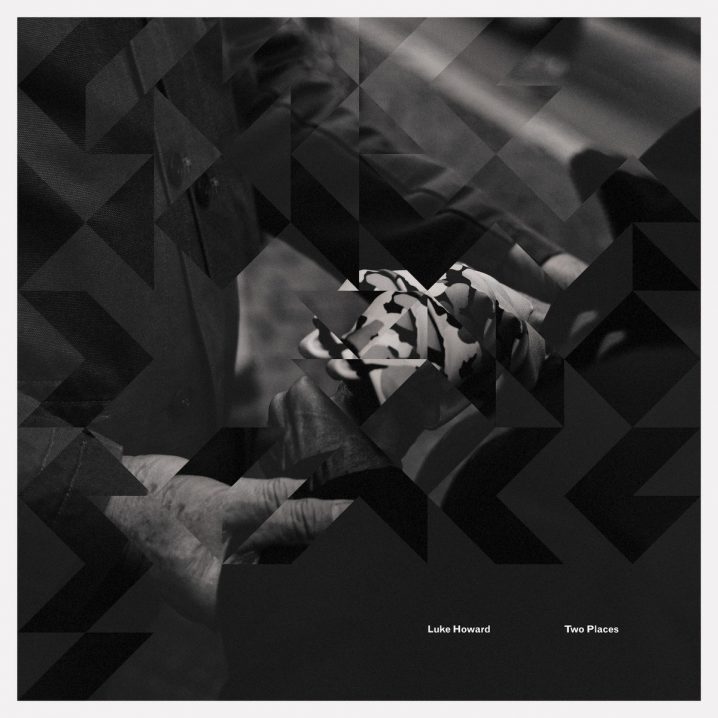 Luke Howard should not be a new name to loyal followers of Headphone Commute. This Melbourne based composer has appeared on these pages back in 2013 with his Sun, Cloud which has also been selected as one of our favorite albums of the year in the Music For Watching The Snow Slowly Fall In The Moonlight list (has it really been that long?) as well as our In the studio with Luke Howard special. Since then, he's collaborated with trumpeter Nadje Noordhuis on Ten Sails, and a book slash album release, Two & One. I've been meaning to cover all of the above, but now Two Places is here and it's worth your attention just the same. Subtle electronics, piano and strings are once again at center stage, but their pensive storytelling are more than ever present (I really hear Max Richter on some of the pieces). The minimal progressions here hint at influences from Arvo Pärt, Steve Reich, and Jóhann Jóhannsson, drenched in the atmosphere of melancholy, heartache and even grief. The title track is a shimmering meditation on a central theme, walking from minor to major scale, with a rhythmic help of light jazzy drums, until it builds up into a full on swagger through this main scene. There's plenty to unfold and then put back together on Two Places, so don't let me ruin all the fun!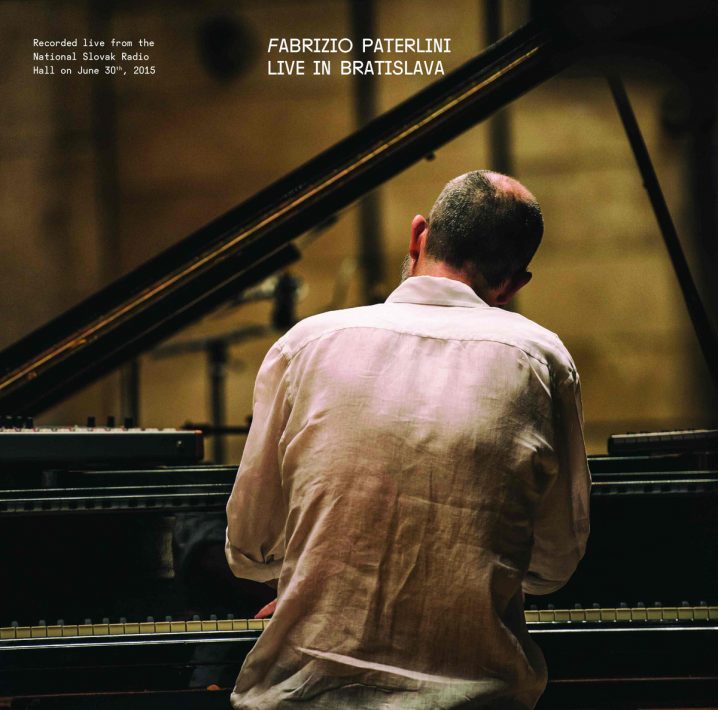 Fabrizio Paterlini is yet another all time Headphone Commute favorite pianist, whom I've been following for nearly a decade now. His latest self-released album is a live recording made in Bratislava at the National Radio Slovak Hall. Live shows for music such as this are meant to be experienced live, but there are a few archives which I enjoy dissolving in, as if I was present at the time of the original performance (Nils Frahm's Spaces is another wonderful record that comes to mind). Here are some of the familiar pieces which I've already heard on Paterlini's previously released Autumn Stories (2012), Now (2013), and The Art Of The Piano (2014). This time, besides the solo piano compositions, there are sounds of live electronics, synths, and strings. On this 25-track album, which is also released as a double vinyl LP, there are at least five, previously unreleased tracks. "What I like about this concert is that it perfectly represents my music: what I have been doing, the piano solo, the strings and all my beloved melancholy I try to put in notes. This record is a "bridge" somehow, between what I have been doing in the past and the territories I am exploring right now." This is a great record, which is only missing my very own memory of an experience I haven't had.