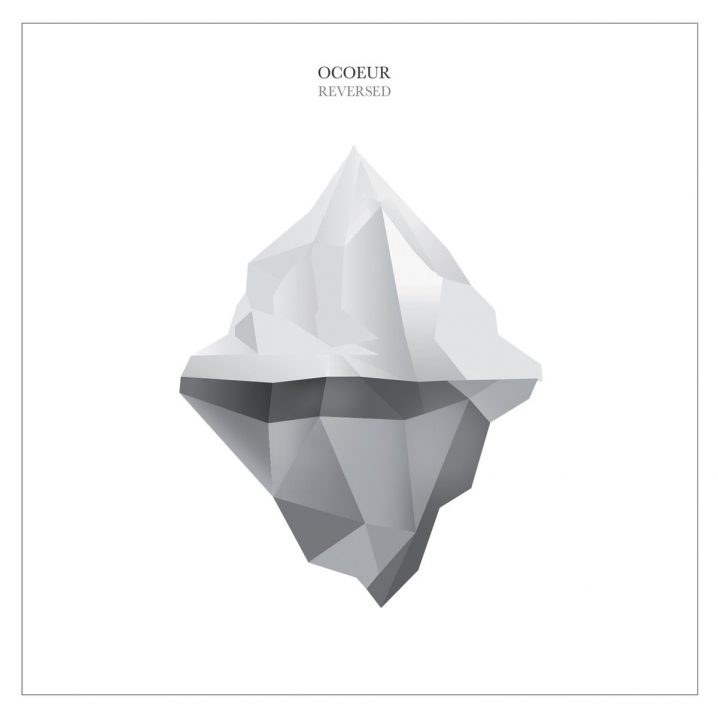 Bruges based Franck Zaragoza, recording under his Ocoeur alias (phonetically from "au cœur" = "to the heart"), keeps popping up on my radar, and in turn on these pages, first appearing on n5MD with Light As A Feather (2013) and then A Parallel Life (2014). I listen through his latest, Reversed, mark it as "loved", return to it a bit later, confirm my initial rating, and so it goes, every a couple of weeks since its release in March, until the album floats to the top of my priority queue, standing out high enough to be shared with you here, because, once again, it is absolutely worth sharing.
Opening up with an intense cinematic quality of modern classical scenery of strings, field recordings, piano and ambient pads, Reversed has that immediacy, intimacy and openness, often desired in all of my beloved genres of music. There is a sense of a soundtrack in the making, whether for your daily walks, nightly meditation, or simply timeless introspection, as everything stands still and only the sound moves through time. There is a hint of melancholia throughout the ten pieces on the album, concluding with the appropriately titled "Time To Go", painting a backdrop of natural soundscapes, nourishing nestle, and synthetic score for dreams, nostalgia and visions. The aural landscapes spreading out through wind, sun and clouds suddenly soar within the structure of IDMesque rhythms, perfectly tucked away with glitchy percussions, psybient panoramas and downtempo vistas.
Zaragoza thoughtfully augments his modern solo piano compositions with creative, some might even say organic, sound design and meticulous melancholic string harmonies. Reversed is without a doubt a truly personal listening experience meant to be absorbed again and again.
The leading instrument on the album is, of course, Zaragoza's solo piano. Its subtle melodies, complimented with strings, synths, and minimal electronic treatments is precisely what makes up the style, prescribed as emotional electronica, and attributed to most of Mike Cadoo's n5MD's catalog. Wonderful as a silky drop to some scrupulous task, or a cerebral awakening on a lethargic and rainy day (as it is the current case for this latest rotation), Reversed serves as a reminder that music does not need be complex nor tangled in layers – one just needs to open up to its beauty and simply receive.