I've got a very special Sound Bytes entry for you… and this is not just some of the best in latest soundtracks – these are soundtracks produced by my favorite modern classical composers, a feat of their personal growth and recognition within the industry. These are all of your usual suspects, so forgive me as I skip some of the biographical basics (I've covered them all, many times in the past), and dive directly into the music. Oh, and I'm trying out a new layout and format for these – let me know what you think. Enjoy!
Jóhann Jóhannsson
The Theory of Everything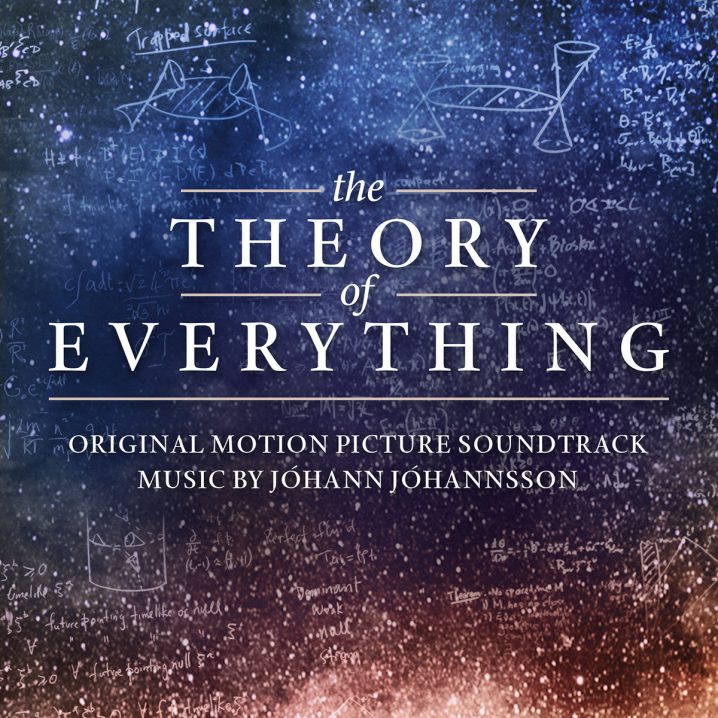 There are over 27 short tracks on this OST, but Jóhann Jóhannsson manages to pull out all of the stops. If you've seen the film, or at least know the story of the pain and agony, triumph and success, struggle and perseverance of the world's greatest cosmologist, suffering from a slow-progressing form of amyotrophic lateral sclerosis (ALS), Stephen Hawking, then you need not be told any more. When it comes to capturing all of the above emotion, fused with Jóhannsson's personal style of beauty, nostalgia and grace, Working Title Films and James Marsh could not have picked a better composer. I am not even a bit surprised that Jóhannsson won the Golden Globe for the Best Original Score, and got nominated for the Oscar (competing here, may I add, with another well-deserved heavy-hitter, Alexandre Desplat's The Imitation Game). Revolving around the scenery of Cambridge in the 1960s, capturing a complex relationship between Hawking and his wife Jane, Jóhannsson stayed mostly within contemporary classical themes, featuring slow swelling waltzes, instrumental vignettes, and symphonic pieces performed by an entire orchestra, as well as lonely piano, making an appearance in "The Dreams That Stuff Is Made Of". A few pieces accompany Hawking's epiphanies, such as "A Space Time Singularity", convey complexity, astonishment, and finally awe of the universe which ultimately is the greatest wonder of all. This is magical stuff, and you will know it from the very first note…
Hauschka
The Boy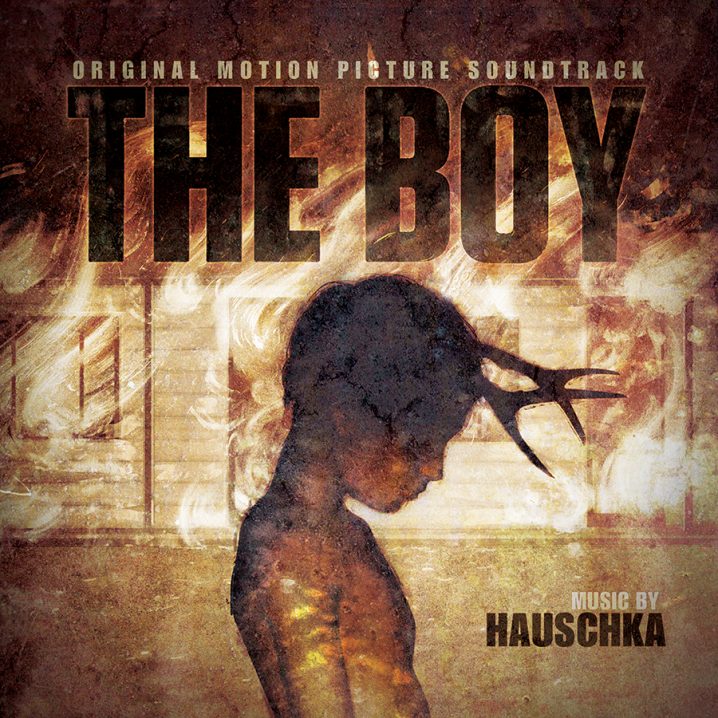 When Volker Beterlmann first told me that he was working on a score for a horror film, I couldn't really picture the outcome. Rising to international fame with his works for prepared piano, Hauschka has captured the audience with his personal style and treatment of my favorite instrument. The Boy is a film about a childhood of a future serial killer, depicting a 9-year-old sociopath's growing fascination with death. As you can imagine, even if you haven't seen the film, the music accompanying this journey is full of tension, anxiety and dread. Single piano notes mingle with the minimal melodies, dissolving into phantom atmospheres of scratching strings and whispering drones. There is enough unease in the thirteen tracks to cut with a knife, and Beterlmann stays with the tightly wound strings, creating a soundscape that is at times suffocating, stringent and cramped. Released by the beloved Milan records, The Boy is not the first soundtrack composed by Beterlmann – his past works in film include music for "Paige & Jane", "Bliss", "Farewell, Herr Schwarz", and most recently, "Praia do Futuro", for which he won Best Music Award at Havana Film Festival. This is a dangerously beautiful score, one which will alter your mindset, and keep you on edge – the most important gift a soundtrack could give to a film. If you have another moment, be sure to check out this short eerie film, titled Bloksky, in which Hauschka plays a composer plagued by a writer's block…
Nils Frahm
Music for the Motion Picture Victoria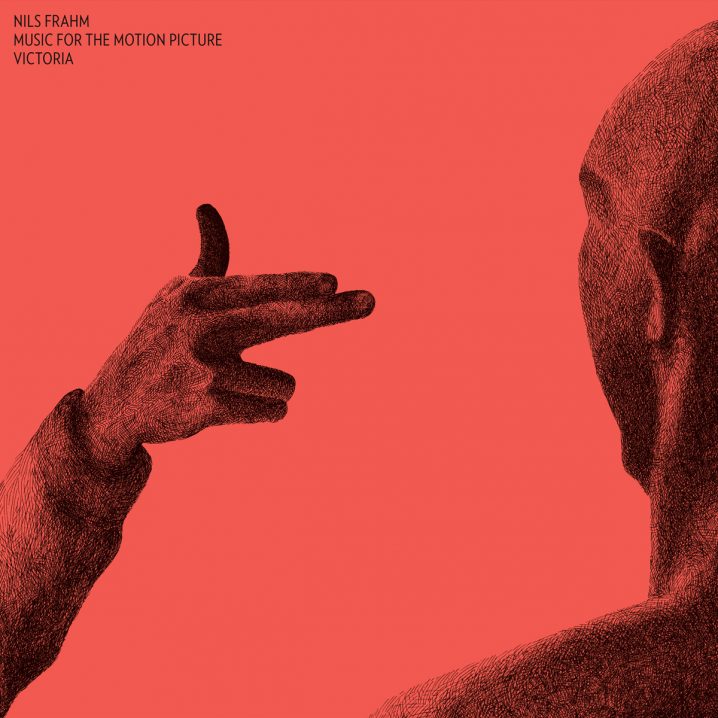 Well, it's about time that Nils Frahm has scored a film! Frahm has patiently awaited for that something very special to work on, and that's exactly what the German director, Sebastian Schipper, has put together with a one-take feature film. "Filmed in Berlin, Victoria's plot sees a runaway party girl, who's asked by three friendly men to join them as they hit the town, but their wild night of partying suddenly turns into a bank robbery as the music changes from techno to subdued piano sounds." The sounds on the OST are what you have expected of Nils Frahm – and I say that with the utmost positive connotation – gentle piano notes, gorgeous melodies, and above all, textured moods. This is music one can taste with their mind, becoming the character in any environment it embodies, creating a soundtrack for their very own lives. Add into this mix a collaboration with Anne Müller on the cello, Viktor Orri Árnason on the viola, and Erik K. Skodvin (of Deaf Center) on the guitar, and you've got yourself a winning soundtrack, dense with moody atmospheres and gorgeous notes. Recorded at Studio P4, the guest musicians improvised to a film projected on a big screen in the middle of the room, resulting in more than just the highlights from those takes, but a pungent essence that implants itself into your journey. Indeed, Frahm has already won the Best Film Score award in Gold from German Film Awards, and I suspect the accolades will pile on. Be sure to pick this up from the amazing Erased Tapes, proud to release a soundtrack worthy of Nils Frahm.
Peter Gregson
A Little Chaos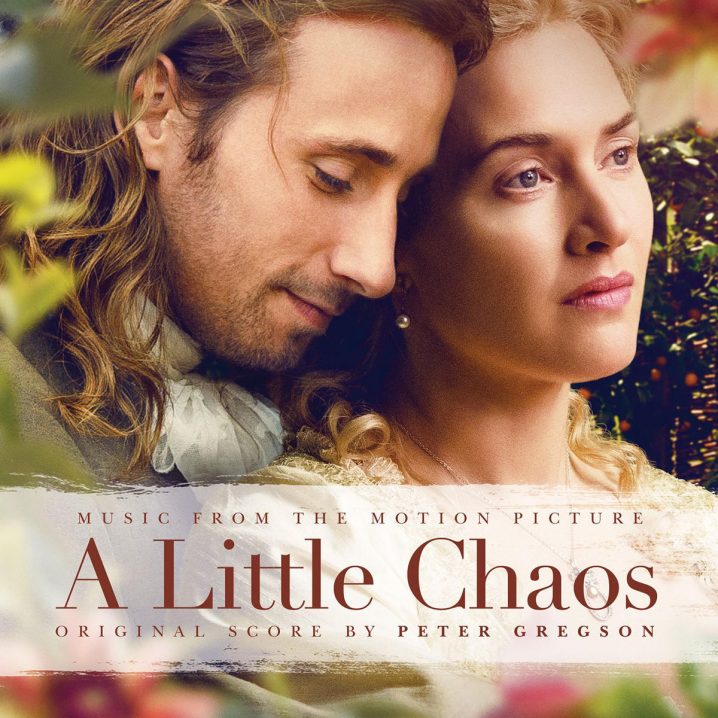 The last, but definitely not the least, entry in this soundtracks column, is a score by Peter Gregson for a film by Alan Rickman, A Little Chaos. Starring Kate Winslet, the film is an elegant period piece, telling a story of "two talented landscape artist who become romantically entangled while building a garden in King Louis XIV's palace in Versailles.' Having not seen the film, and judging the work by the cover images, one would tend to pigeonhole the sounds on this release into some kind of a baroque piece, full of clavichords and harps, but nothing could be further from the truth. Although a truly orchestral work, the textures, the piano, and the strings on the composition swell, flutter and soar to convey passion, fervor and ardor – a long list of intense emotions which is so hard sometimes to simply put into words, and which a talented composer, such as Peter Gregson, can capture here with ease. Although A Little Chaos is Gregson's first official soundtrack to be released as a standalone album, he has worked in the film industry for many years, including his cello performance for the TV series Sherlock, Silent Witness, and Ripper Street, as well as appearance on Terminator Genisys (yep, the one with Schwarzenegger), The Hallow and, most recently, In the Heart of the Sea. The soundtrack is once again released on Milan, which continues to bring these wonderful works to our ears in album form. Be sure to also seek out Gregson's next album, TOUCH, which hits the street in a few days on Sono Luminus.