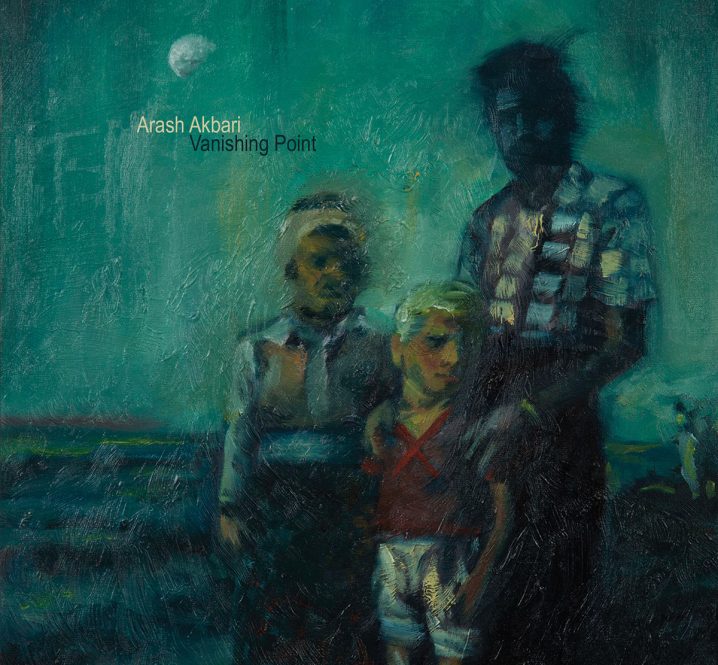 Back in the late 90s, when psychedelic trance began pouring out of Israel, I often wondered what made that particular geographic location so peculiar to produce that type of music. After all, none of the Israel's neighboring countries came even close to the genre. Likewise, in the last couple of years, Iran produced an unprecedented blooming of ambiance – mystical, pensive, and gorgeous in every way. What is it about the artists of Iran that drives them to create such beauty, in the midst of complex geopolitical issues of the Middle East?
For this very first exclusive full-album stream premiere, Headphone Commute is proud to partner with Australian Flaming Pines imprint, run and operated by Kate Carr, to present you with an album by Arash Akbari, titled Vanishing Point. Akbari appeared on our radar back in 2014, with a release on the French Soft Recordings, titled Cracked Echoes. On this follow up, Akbari establishes himself as a prominent artist within the ambient scene, cementing his reputation among the newcomers and veterans alike.
Iran's Arash Akbari's Vanishing Point nestles into inbetween places, revelling in the indistinct, the delicate and the mysterious. Bringing together field recordings taken from northern Iran, guitar and electronics, this is a late night album, an album which soothes, a set of sounds to think to. This is an album which lingers in the margins of consciousness, it conjures images gently, caresses them and ever so slowly lets them fade from view.
This is a magnificent record, one which will without a doubt capture your heart, and very likely end up on your rotation for many months to come, certainly appearing on the year's very best. "Rays From A Dead Star" alone captures the ever lasting feeling of floating through the ether, limitless and present with it all. I am happy to welcome Akbari into my collection of timeless music, and I hope you will as well.
Release Date : April 30th, 2015
Pre-order : Bandcamp
arashakbari.com | flamingpines.com
©
Words by HC