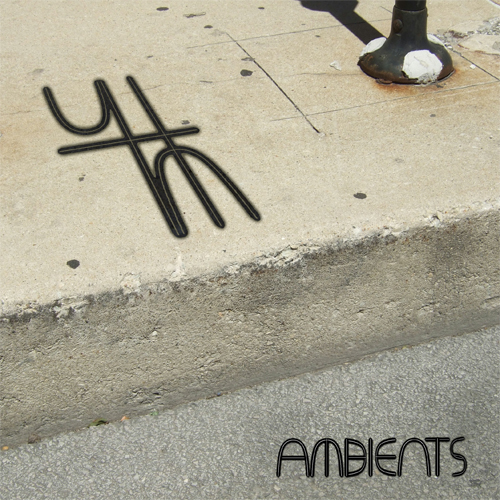 It's Saturday morning. It's about 95 degrees outside already. The smog has covered the busy city, and I doubt that I will try to go outside. Instead I'll turn up the air conditioning, turn down the window blinds, and immerse myself in music. But as I look at my desk still full of shrink wrapped albums I think about time. There are lots of great albums out there, and even more are entering the channels every day, yet there's just not enough time. Tomorrow is July 1st, which means that we are half way through 2012. Six months of great music has already passed, with six more months to go. I've tried keeping up with it all, I've tried not caring if I slip, I've tried to give each album all of my attention, and in return the music always gives back more. It's an ongoing battle which we all are thankful for. It's a transgression to reproach.
My afflicted mood guides me towards a promo on my desk that faithfully proclaims: "I AM A STATISTIC". I want to prove it otherwise, and reach in for a spin. An album by an artist limited on words, biography, descriptions. A self-published CD, with a simple insert, and no official press release. Trolling the intarwebs does not reveal much more detail – a basic Discogs entry, a simple Soundcloud, and a five track Bandcamp site – that's all that I could happily collect to cover Ambients in full. Oh, but yes, there's the main artist site that seems to randomly generate characters splattered across the screen: the Russian Ж and something resembling a θ. I could reach out to the artist behind the Secant Prime alias, but I hold back the desire, and harness my suppression and restraint. Instead, I'm left with only music, which happily decides to answer for itself.
I feel like following this trend, and leaving not much else behind. Oh, but I'll give in, and say a few, perhaps exiguous words that cloak some more. They are so common, I should probably abstain, but in my obligatory role I spread the gospel of the few. And they are these: dark ambient patterns are sampled and looped, warped with echoes and never-ending reverb. Occasionally the sound flutters, like a static flash across the screen. The atmospheres are bleak, resembling the murky territories laid down by Future Sound of London, then followed by Demdike Stare, and cleaned up by Black Swan. Ambients is not an album attempting to be vague. By dropping all of the available chitchat, Secant Prime forces the listener to concentrate on music. By barely hiding in the dark the artist lets the sound speak, and not its preconceived portrayal. And by releasing the album on his own, the authors sets his brainchild to roam free. And this it does indeed.