I suppose I haven't written up a for a Sound Bytes column in a few months now… I can give you many excuses (most of them have to do with getting ready for the end of year lists), or I can just get on with it and share the latest hidden gems that I've uncovered in my pile of promos. In either case, I love to use this format to spread the word about the music! Hope you agree…
Keel Keathley – Ti Morf Raf (Few Quiet People)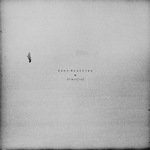 Well, here's a wonderful surprise… Few Quiet People is Polish independent label that I haven't previously been familiar with (until now). Having started off as a net-label, and released five digital-only albums [and the prerequisite sampler compilation], the label moves into a physical territory. The album by Maciej Nejman under his newly devised Keel Keathely moniker (previously known as Nejmano) is released on a CD and cassette! On Ti Morf Raf, Nejman uses reel-to-reel tape recorders to create washed out subliminal passages that barely come up for air from beneath the thick textured surface, only to drown out in the muffled spectrum of sounds again. If the choice of this particular recording instrument evokes a thought of William Basinski, you'd be happy to know that it's not the only similarity. Nejman uses similar technique of looping tones, drones, and even the sounds of the reels spinning themselves. Although the six consecutively numbered miniatures never disintegrate, a few pieces do  approach a 10 and even a 13-minute mark. Ti Morf Raf is a beautiful album that I can easily play over and over (as I already have), and I'm excited to have discovered this gem in my never-ending pile of promos. Among the many Polish artists appearing on the roster, the readers may recognize Szymon Kaliski (see For Isolated Recollections on Hibernate) and Tomasz Bednarczyk (see Let's Make Better Mistakes Tomorrow on 12k). Recommended!
itsnotyouitsme – Everybody's Pain Is Magnificent (New Amsterdam)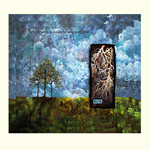 New Amsterdam Records, a label subsidiary of Brooklyn (New York) based artists' service organization, featuring nearly two dozen eclectic acts, classical composers and even small ensembles, releases a third album from itsnotyouitsme. The group is composed of Grey McMurray and Caleb Burhans, a duo who met at Eastman School of Music (Rochester, NY). McMurray is currently a member of The Wordless Music Orchestra, while Burhans is the founding member of Alarm Will Sound, having previously worked closely with Steve Reich, Philip Glass, and John Adams, among the many. On the double-disc, Everybody's Pain Is Magnificent, the duo explores the timbres of their acoustic instruments paired with minimal effects and gentle post-processing. The pieces put on an organic-ambient slash folktronic slash post-rock slash neo-classical veil, shifting seamlessly between the styles and inevitably creating one of their own. Perhaps the album best occupies the space where electronic and electro-acoustic genres meet, having previously been divided by the academia, and simply create … music. I could immediately see how a missed live performance by the duo can turn an oversight into regret. Listeners may be immediately drawn towards the music driven by percussion-less instrumentation consisting of Burhans' electric violin and McMurray's acoustic guitar.
Marc Broude – Medicine (No Zen / Critical Archives)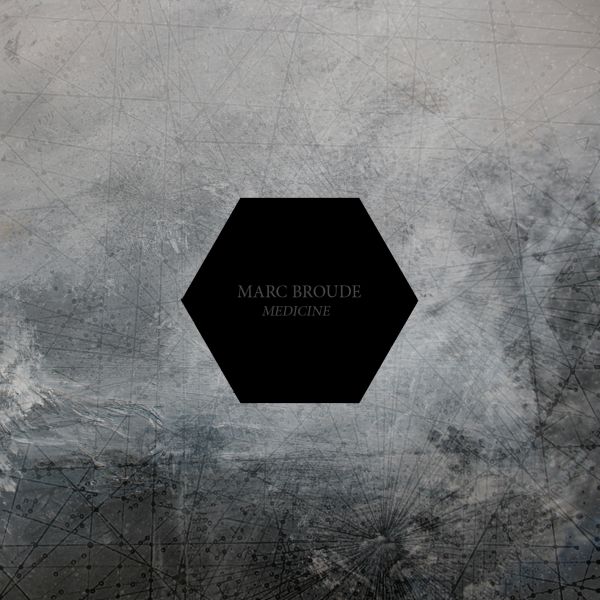 Having previously worked with black metal, grindcore and noise bands, Marc Broude turned inwards, towards solo production of dark ambient, experimental, and drone works. These are the pieces that immediately make you feel, inevitably turning a bright sunny day into a somber affair. Sinister guitar riffs are layered and reversed, unwinding like a demented jack-in-the-box toy, left to rot in a cemented basement corner. Creeping delays swell backwards in time, smothering pitched down melodies, too dark to leave a shadow. Jazzy percussion shuffles with avant-garde stride, reserving its lifetime to minimal sway and presence. Track titles such as "Muerte", "For the Flies", and "Face Covered in S**t" only add to the gloomy atmosphere already smeared with music. Released on his very own label, No Zen in 2009, and re-issued again in 2011 by No Zen and Critical Archives, Medicine is an apocalyptic beast that you just can't hate to love. Although a few adjectives in this album review may sound unpleasant, I assure you that Broude's music will leave upon you its mark, taking you places you've always feared to plummet. See if you can also pick up Broude's Rights of Zen, a 72-minute ambient piece released on No Zen in 2009. Broude is currently finishing up his next album, NREM, due out in 2012; a 30-minute track, "Maladaptive Dreaming" can be streamed in its entirety on YouTube. Fans of Lustmord, Scorn and Lull will appreciate the journey.