Here, at Headphone Commute offices, our bins are overflowing with promos, our mailboxes are screaming with "listen to meeee!" subjects, and our hard-drives are constantly churning, fragmenting and archiving. We have given up a long time ago on listening to _ALL_ of the music out there, and complaining about its abundance is also a sin… Thankfully, Elizabeth Klisiewicz comes to the rescue once more, dusting off a few of the albums that truly deserve recognition among these pages. With this first Sound Bytes entry of the year, we tip our hats off to our favorites by Asura, Boxharp, Arc of Doves and Boy Is Fiction.
Asura – 360 (Ultimae)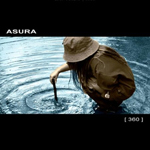 In my tiny corner of the world, snow is falling and winter has settled around me. Cold penetrates my very essence, and it is times such as these when I need emotional sustenance. 360 is a fourth album from Asura, which neatly fills that void. It is a musical cloak of many colors that opens with the stunning El Hau, featuring vocalist Ayten, who easily surfs the waters of Lisa Gerrard's Whale Rider period, finished with a Middle Eastern twist. Asura is the vision of one man, Lyon (France) based musician Charles Farewell, who guides listeners through beautiful vistas studded with psychedelic morning trance, IDM, and world beats. There is something for everyone, from the lush ambient strains of Halley Road to the global reach of Altered State, whose punchy back beats are gilded with Celtic airs. Atlantis Child's lazy, sun-dazed beats entangle these glad ears before yanking the rug from under me and catching me unawares with the uneasy, psybient strains of Longing for Silence. Robot tones usher in the final third of this piece, which veers from paranoia to melancholia. 360 tickles the pleasure center before it slides the stiletto silently through your emotional heart. Wonderful, woeful, and in constant rotation on my personal playlist. Stop by Ultimae to explore Asura's previous releases for the label. This album has been featured on Headphone Commute's Best of 2010 : Music For Awakened Spirits And Open Minds.
Check out our Two and a Half Questions with Asura
Boxharp – The Green (Hidden Shoal Recordings)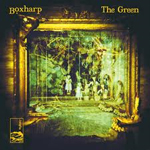 Boxharp is singer/songwriter Wendy Allen and producer/engineer Scott Solter. It is also a dulcimer style harp that frequently appears in the band's intriguing mix of modern beats, Celtic/Appalachian folk, and antique musical renderings. Like other artists that have married unusual musical genres, such as Afro Celt Sound System's West African-Celtic melange, Boxharp deftly mixes ghostly vocals with warm, ambient tones. Wendy and Scott meander through Burl Ives, poet Vachel Lindsay, and dive back to 1733 for the Leatherwing Bat (also known as The Bird's Courting Song). The ghost of Sandy Denny also seems to flit in and out of this antique ditty, which would slot nicely onto Fairport Convention's brilliant Liege and Lief (Island, 1969) album. Allen's personal ghosts also inform some of her lyrics, and surround music box tones with a mystical air. All these elements fit together into a logical whole and make for an uneasy but always engaging listen. With no less a dignitary than David Bowie lauding them, Boxharp seems poised for a bright future in the ambient, folktronic, and experimental music space. Pick up your copy directly from Hidden Shoal's online store, where you can also download five label sampler albums completely for free!
Arc of Doves – Impressions (Quietus Recordings)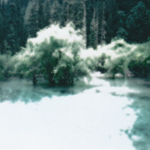 Frequent moments of unimaginable beauty populate this debut album from producer Tetsuya Nakamura's Arc of Doves project. Released in 2009 on Brock Van Wey's (bvdub) Quietus Recordings imprint, it's a fitting companion piece to bvdub's own work (White Clouds Drift On And On). Ranging from piano scapes a la Goldmund to cinematic noir dub, this is a recording that settles around you like a velvet cloak, enfolding you with warm, organic swells of sound. The stark piano of "Introducing" slides into "Word of Mouth" with watery ease, treating listeners to an eclectic melange of modern classical, minimalist dub, and IDM. Impressions is the perfect soundtrack for a massage, or a soul-cleansing walk in the wilderness. Hints of Brian Eno and Harold Budd come into play, but Impressions is an original work populated with fluid tone poems and impressionistic soundscapes. Highly recommended if you like Christopher Hipgrave, Danny Norbury, Rudi Arapahoe and Rafael Anton Irisarri. See if you can track down a limited edition Arc of Doves release, Mille Plateaux (ROH²S!, 2009) as well as the latest, The Lights (AY, 2010), selected as one of the entries in Headphone Commute's Best of 2010 : Music For The Frosty Night When I Miss Your Warm Light.
Boy Is Fiction – Broadcasts In Colour (Sun Sea Sky Productions)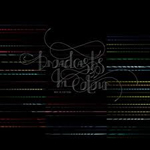 Broadcasts in Color is the second release from Melbourne-based musician/producer Alex Gillett, recording under the moniker Boy Is Fiction. Warm, organic tones mesh with frosty synth sounds and shift seamlessly between blissful beats and darker undercurrents. I have listened to this release numerous times over the past month, and am surprised and pleased by its staying power. That such lovely and accessible music has gone unnoticed by many is a mystery. "Feeling Lazy" is reminiscent of Brian Eno, and its message and affable melody will stick with you long after the last notes have faded away. Lovely piano, ghostly vocals, and a swath of strings augment this fragile centerpiece. Piano and synthesizer are the common elements in most tracks, underpinning everything from the airiness of "Pinprick" to the gritty, industrial sheen of "Rat". Bright and dark passages swarm your senses like migrating butterflies, and you are not released until the final strains of "For My Friend" set you down. Musical touchstones include Helios, Proem, Subheim, Pleq and Ginormous, but all fans of lush, ethereal electronic music will find something to relish here. The album is released by Illinois based Sun Sea Sky Productions, which has previously released Lights Out Asia's Garmonia (2003), and has recently announced an upcoming release by Melorman.  Check out Gillett's debut on the same label, Boy Is Fiction (2007). Broadcasts In Colour is featured on Headphone Commute's Best of 2010 : Music For Withered Leaves And Lonely Fishtanks.
Read also Elizabeth's Interview with Boy Is Fiction
Sound Bytes prepared by Elizabeth Klisiewicz for Headphone Commute.