Release Notes
Label: Refractions
Release: Dissolved
Date: November 10th, 2023
Mastered By: Stephan Mathieu
Artwork By: Emir Šehanović Esh
In September 2015, I got swept away by the sonic tapestry of modular synthesis, deep textures, and fluid dynamics (the sonic composition, not the discipline of physics and engineering) coming out from a mysterious Serbian composer calling himself Abul Mogard. The story was that this Belgrade-based retired metal factory worker, with no previous music background, picked up a vintage Farfisa organ and self-build modular synthesizer and began recreating the sounds surrounding him for many years.  It was a great story, but I didn't buy it because the production quality was simply top-notch, and I knew that it would have come from an experienced electronic musician. I wasn't wrong, and years later, we learned that it was an alter ego of an Italian Guido Zen. "Great story, Mike, but what does it have to do with today's track premiere?" Well, as far as I know, Jan Nemeček _is_ from Belgrade, and he does indeed build rich layers of sound from "raw tonalities of partially defunct digital synthesizers." In this organic meets digital sound-generating chain of "neural" synth network [including frequencies from Verbos modules played by Miloš Hadžić), Nemeček reveals lovely hidden depths with low sub-bass, drony mutations and granulated particles, which slowly evolve on this subtle horizon. It's an absolutely delectable track, which would keep many sound designers entranced with its tasty details. And yes, albeit I enjoyed that fable of Mogard, I am indeed delighted that Jan Nemeček is real.
I initially started working on On Subtle Horizon sometime in 2021, as a reimagining of the song 'Jurjevo' by the Croatian noise-folk band Nemeček. As these things tend to be, the remix ended up being put on the backburner a bit as I was working more and more on the album, and I gradually began reworking some of the elements into what became the final track. During the last studio sessions, I sent the track to Miloš [Hadžić], who ended up contributing this evolving synth line on the Verbos synthesizer which built up the actual layered melodic structure of the track. By early 2023, the track shed its wall-of-sound, preserving granulated elements and reamplified distorted lines.

— Jan Nemeček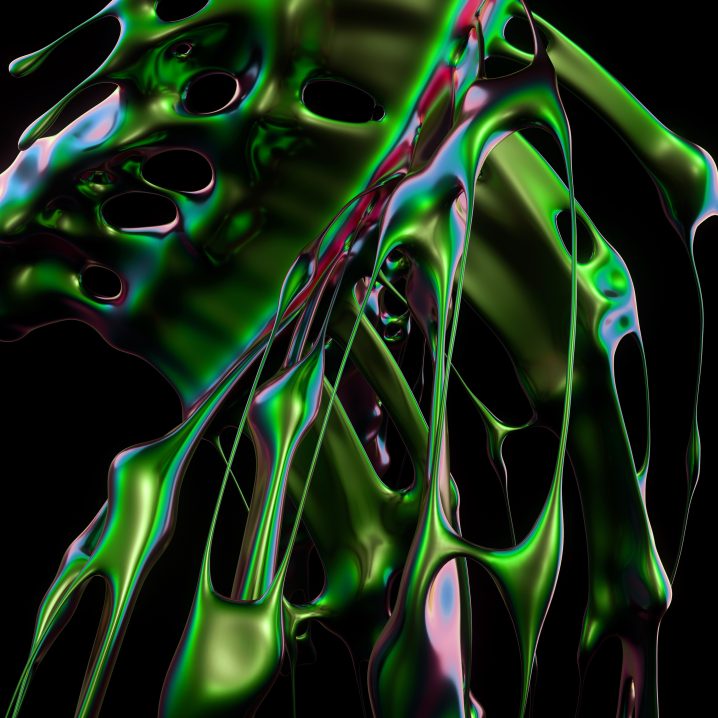 The track is taken from an upcoming full-length album, Dissolved (I love this cover by Emir Šehanović Esh), lovingly mastered by Stephan Mathieu, released on November 10th, 2023, via Refractions. You can pre-order (or pre-save) the album here.