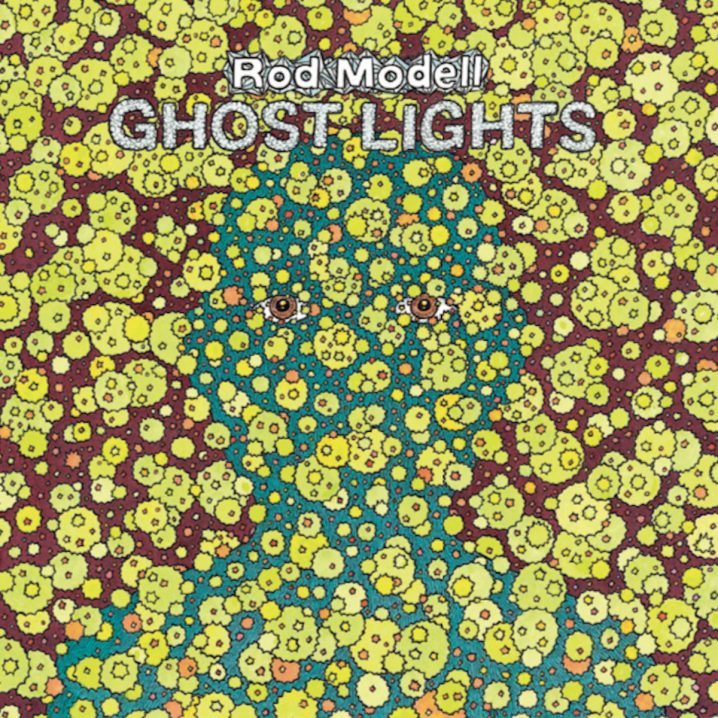 Good morning, and welcome to your Friday. I know many of you look forward to this day for one reason or another, not the least of which could be because of Bandcamp Friday or the update of your cherished Release Radar Spotify Playlist. Yes, plenty of labels and artists, for no particular reason, choose to put out their music on Friday. Albeit in the last year, I have seen releases hit on other days of the week. This cumulative push of music on a single day can feel a lot like overload, with plenty of signals lost in the noise, and so I urge you not to pay attention to the day and just enjoy it as it comes. Deal? And if you happen to miss something along the way, well, perhaps my humble words will reach you anyway and point you in the "right" direction. Such is the case this Friday morning when I want to bring your attention to a new release by Rod Modell, which was released a week ago on London-based Astral Industries. I'll dive a bit into the label, then give you a quick brush-up on Modell's discography, and finally check out the album. Feel free to press play on this embedded player here below [I know it doesn't come through in email] as we dive into Ghost Lights.
I've been meaning to tell you about Astral Industries for some time now. It's a somewhat elusive boutique imprint run by Ario Farahani, which first showed up in 2014 with Deepchord's Lanterns. One thing that should immediately jump out at you is the consistency of the artwork courtesy of Theo Ellsworth, who you may first have come in contact with on his cover for Flying Lotus' Pattern+Grid World on Warp. Do you remember that hallucinogenic-looking spreading fireflower with two big eyes observing you? He's also done some work for the now defunct London-based Space Cadets d'n'b imprint. Anyway, back to Astral Industries. So here, Farahani opened up with a beautifully pressed vinyl by Modell himself, which quickly sold out, only to follow it up with a record from Wolfgang Voigt, called Rückverzauberung Live In London in 2015, and then [I'm purposely skipping here over the third release] a split between Wolfgang Voigt and Deepchord re-interpreting two tracks by Peter Michael Hamel in 2016. Okay, Mr. Farahani, we are listening…
Over the next six years, Astral Industries consistently put out quality records featuring artists such as Waveform Transmission, Heavenly Music Corporation, Sonmi451, Monolake, and Multicast Dynamics, fast-forwarding us to this 35th catalogue entry from Rod Modell. The latter, of course, shouldn't be a stranger to your ears, especially if you have followed my words here through the years. I profiled his studio back in 2015 and have even dedicated an entire Best of the Year list to his style, calling it Music For Crawling Through Abandoned Cities. There's something special about his particular Detroit take on minimal dub techno, deconstructed further in his project as Echospace with Stephen Hitchell and numerous releases on Soma Quality, Echocord and Modern Love, to name just a few. I am particularly a fan of The Coldest Season (2007), Hash-Bar Loops (2011), Ultraviolet Music (2015) and Auratones (2017). And yes, I've spent considerable time with all of them. Modell has also collaborated with Farahani under the Mystic AM moniker, and, yes, you guessed it, you can pick up their release, Cardamom & Laudanum (2022), on Astral Industries as well.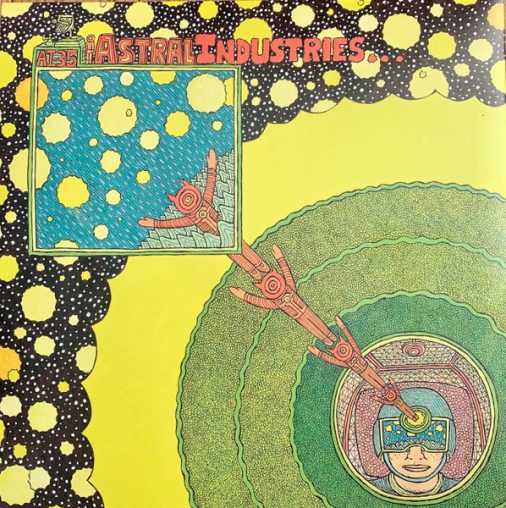 Now, Ghost Lights is a different journey. Here, Modell completely strips his sounds of the punctuating kick [albeit I wouldn't mind hearing what it would sound like with the heartbeat], delivering a flawless sprawling ambience, extremely rich in texture [with some field recordings], spacial radiance and cinematic sound design. The soundscapes are carefully weaved in with the background noise of city lights, dripping water, midnight taxis, and a deep, deep rumbling of that cavernous bass. This is an immersive experience which I enjoyed in headphones and on a bigger sound system (I needed a nice sub), allowing you to float through the twilight like a ghost in the city, eavesdropping on sounds and stories untold. There are four unnamed tracks on this double LP, each taking up an entire side of the record, clocking in at somewhere around seventeen-and-a-half minutes each. And I can't help but wonder if some of these pieces would go on forever if it weren't for the limitation of the medium, and what would that experience be like [you can opt in for an uninterrupted listening if you purchase the digital version].
Woven with layer upon layer of hidden fragments and supernal transmissions, each chapter takes the listener successively deeper into the twilight zone. Harking to dramatic off-world topographies and interstellar spaces, the work glistens with opulent sound treatment and monumental grandeur. Dense pulsations move with oceanic force, marked by washes of celestial light and subterranean drones.
Okay, I'll pause here and nudge you to pick up this 2×12″ while it's still available. Although, of course, you can also grab a digital copy, and if you're feeling generous, you can buy the entire digital discography on Bandcamp for 50% off – that's nearly 30 releases for under $100. Again, a huge shout-out to Farahani and Ellsworth for the consistent presentation. You know that it's something that will always feel special on our shelves. Here's to many more fresh releases on Astral Industries! And yes, as I mentioned before… we're listening!