Release Notes
Label: Sonder House
Release: Always Present
Date: May 5th, 2023
Choreography By: Liz Stillerman
Cinematography By: Eric Waldron
Featured Dancer: Emma Morris
Artwork By: Ashley Camper
I think that if I were to talk about the fear of a creative process, every artist and musician would agree, at least on some level, with one attribute of this ongoing struggle in our relationship with music. It's different for each one of us at different times in our journey, but I think it's always there, even for the "well-established" composers to whom this process appears to come easily and naturally. In fact, it may be even the reverse – the "bigger" you get, the more you question your particular direction. In the end, I think it's important to simply trust the flow and let it carry you along as a lonely vessel in a vast ocean of sound. Modern classical composer, Philip G Anderson, decided to explore this process through his 30-minute film, which features contemporary dance performers, choreographed by Liz Stillerman, to illustrate the artist's relationship with fear in the creative process. In this work, Anderson seeks "to shine a light on how fear influences us in conscious and subconscious ways and how, even though fear can be a powerful and overwhelming part of the creative process, it isn't something to hold us back but rather to acknowledge and accept as an always present part of the process." There are a total of nine tracks in this narrative, and I would like to share just one of the pieces with you today, titled "To Be Brave", featuring violin accompaniment by Laura Masotto.
'To Be Brave' seeks to show the bravery of being vulnerable in the pursuit of artistic expression. The excerpt illustrates an artist's growing confidence and comfort as they share their work with the audience, highlighted by the beauty of the dancer's movement and the confident and powerful musical performances by the artist. Yet, in the last few moments of this excerpt, we see the artist in a more vulnerable state and hear the musical performance become more delicate and intimate to express the vulnerability that artistic expression takes, and the bravery that requires.

— Philip G Anderson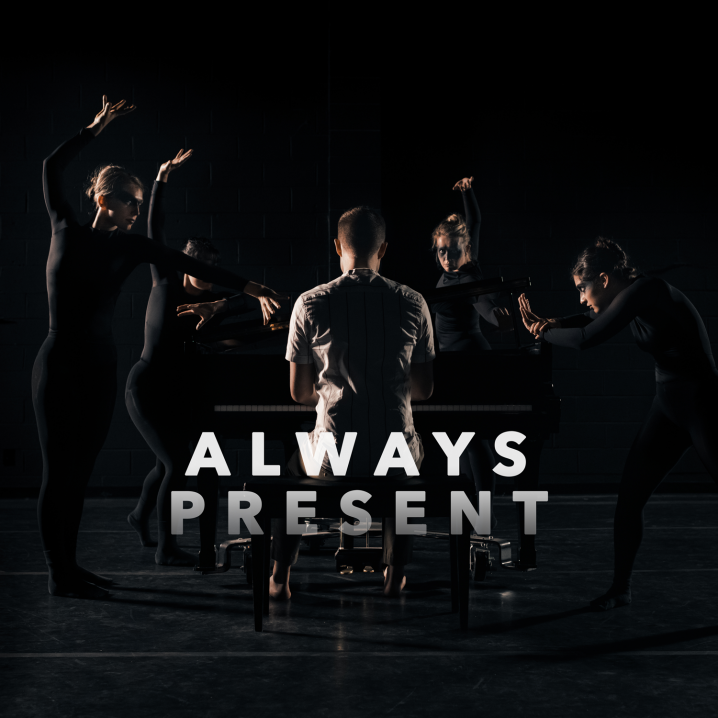 Always Present will be released on May 5th, 2023, via Sonder House, available as a digital album and of course, the 30-minute film.