Release Notes
Label: Moderna
Release: Ferd
Date: February 24th, 2023
Mastered By: Thomas Haahr
Artwork By: Jimmy Kirkus-Lamont
Sometimes the universe has its way of reminding you of what's important in life. You get caught up in all your bullshit, and then, one morning, you wake up and suddenly hit that point which truly makes you take a step back, look around, and reassess everything you have been "building" up until this moment. That nagging, stressful, and upsetting thing right over there? Well, that can wait. Perhaps you'll get to it another day. And if not, well, it will still be there. But for now, you can give yourself permission just to breathe. In and out. Ah… That's so much better. Thankfully for me, I have this thing that I call music, which I can turn to for an hour every morning and spend some time, like with a friend. And in the end, this post with words that you are reading right now is just my way of sharing those precious single moments with you, when we can simply breathe. Today I am spending sharing my time in the company of a Norwegian composer and pianist, Ole-Bjørn Talstad, who just got signed to the beloved Moderna for his debut, titled Ferd, which is an old Norwegian word meaning "journey". "It is an apt name for this album, which, while containing doses of nordic melancholy, perfectly captures Talstad's hopeful and optimistic outlook. We've all suffered some hardship, but together we can lift each other up and move on to better days."
The album collects eight miniature solo piano pieces that add up to just a bit over 19 minutes in length, and their elegant, intimate, and emotional narrative truly resonates with every cell of my being. As I do with most solo piano compositions, I listen to them in my headphones. This somehow transports me to my own recording sessions in front of an upright piano and close-placed microphones next to the hammers, slightly caressing the strings through the felt. Suddenly, just as I felt with one of my favourite records by Otto A. Totland, it's as if I'm playing this music myself. I'm hearing the music the way Talstad is hearing it. One simple note at a time. And in between the keys, in all of their ease and purity, is where I find my peace. I hope that you will find yours too.
The working title of this piece was 'Hands Intertwined', and the idea was to make a kind of love theme where these two seperate arpeggios in each hand meet in the middle producing a melody. Much like in a relationship (or any collaboration) where two people meet and make something that is bigger than each of them. I think I recorded about 10 different versions of this piece on 3 different pianos, but ended up using the very first impromptu version recorded on my piano at home.

–Ole-Bjørn Talstad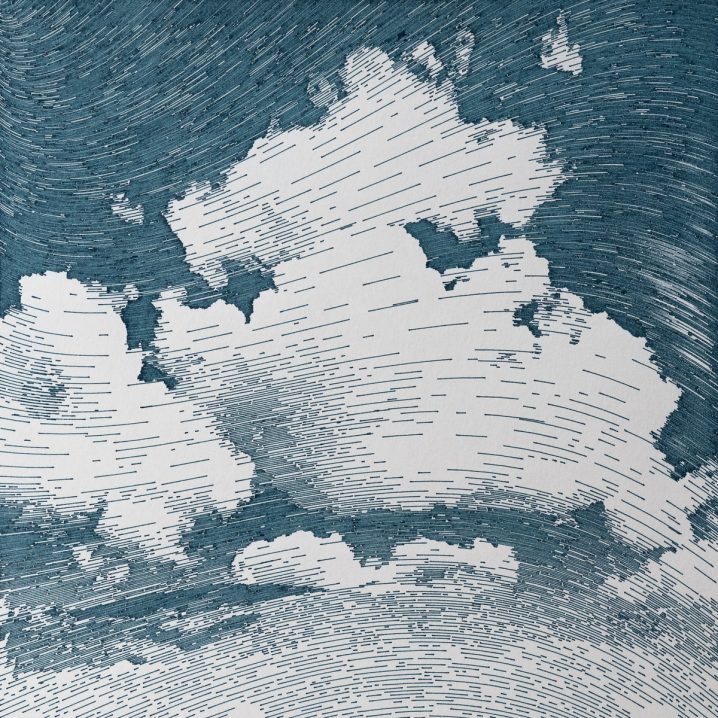 Once again, the album is out on February 24th, 2023, via Moderna, lovingly mastered by Thomas Haahr with beautiful cover art by James Kirkus-Lamont. Available on all of your favourite streaming platforms, but please try and support the artist [and the label] directly by buying the album from Bandcamp. Or, you know what? Send it to someone as a gift.