Release Notes
Label: raster
Release: Magnetoscope
Date: November 25th, 2022
Mastered By: Denis Blackham
Artwork By: Kurt d'Haeseleer
Sometimes so much soft-spoken modern classical and lush ambient music drives me to a desire to cut it up a bit. Slice up all of those expanding sheets of frequency-rich pads with a sharp-edged and surgically-precise glitchy blade, which is an intrinsic part of my sonic DNA. With that said, I can always rely on the trusted raster to serve me a delicious cocktail of spiked-up goodness. In the case of their latest album, scheduled to drop this upcoming Friday, November 25th, the master chef, chief surgeon, and dystopian storyteller is the one and only Franck Vigroux, who, albeit has not appeared on these pages in the past, has been on my radar for many years, particularly from his releases on Leaf, Monotype, Aesthetical, and Matière Mémoire. In 2020 Vigroux appeared on this Chemnitz-based (Germany) artistic platform with his album, Ballades Sur Lac Gelé. This follow-up, titled Magnetoscope, is part of the same series of releases that "interrelate strict and cool analogue sounds, drum machines and noise landscapes in an epic, almost cinematic way." The title and the synth sounds which appear throughout the album (and on a piece which I'm premiering for you today) refer to the "terrifying time" of the 80s. The influences of "Blade Runner" as watched through an old VHS tape, the sounds of a warped cassette tape left out to melt in your steaming brick of a car in the parking lot, the unruly analogue music machines that never followed your directions and seemed to have a mind of their own – all of this is here, on Magnetoscope – a kaleidoscope of sounds from the future of the past.
Between progressive pop, Vangelis romanticism, and dark abstract layers of sound, the harmonically complex compositions are worked out in detail, driving forward. As usual from Vigroux, they somehow always remain timeless and classic. On "Magnetoscope" a kind of melodic euphoria is paired with machine-funk elements.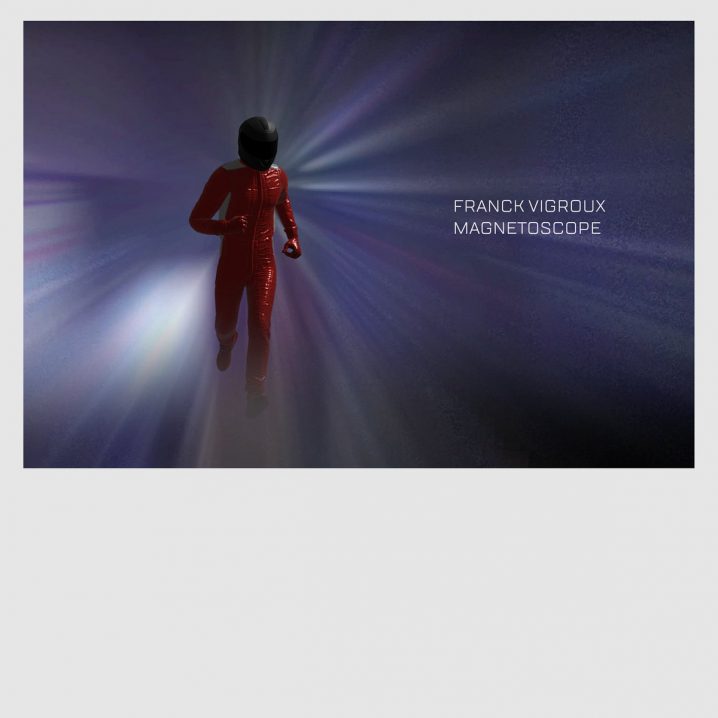 Once again, the album comes out on raster this Friday, available on a CD and all of your favourite streaming platforms. Fans of everything on raster, especially the latest future retro by Atom™ will truly appreciate this release.