Release Notes
Label: Moderna Records
Release: The Whole World Laid Out Before Me
Date: November 4th, 2022
Mastered By: Guy Davie at Electric Mastering
Artwork By: Andrea Diotallevi
You look at the spelling of the name and you wonder to yourself, where is this artist from? But then you realize that it's actually a name of a project, or "alternative modern classical band" comprised of Tom Hobden and Eliot James, who, together, compose some beautiful and cinematic music for the beloved Moderna Records. I first learned of Pêtr Aleksänder back in 2021, when the duo first came on the scene with their debut, Collage, which subsequently ended up on my Best of the Year list [in an appropriately named "Music For Withered Leaves And Lonely Fishtanks" category]. A year later the project is back with a follow-up, titled The Whole World Laid Out Before Me, and it's just as melancholic and exuberant, as wistful and celebratory, and as meditative and cerebral as before. This time, instead of enlisting an ensemble to perform the music, Tom and Eliot play all of the instruments across the nine pieces of the album, which makes it a truly personal and intimate experience. My favourite piece, to which I keep returning over and over, and which, as a result, I've requested to premiere for you today, is called "Dawn Reverie" and it features a carefully recorded clarinet melody, which, for some reason, puts me truly into a reflective mood. Maybe it's the rain outside of my window. Maybe it's the inevitable state of being and the final acceptance of reality as it is. Or maybe, just maybe, it is only this clarinet, playing just for me. I hope you enjoy this piece as much as I do, and get excited about the upcoming full album, which is out this Friday, November 4th.
We built this piece around a clarinet motif, its trance-like melody gradually weaving into a string arrangement as an endless loop. Whilst the chords cycle around their sequence, the melody occasionally shifts, giving the piece a gradual turning effect, hypnotic and soothing, but emotionally charged too. Kind of like a slow sunrise after a hard night, hence the name! It was quite a difficult piece to get right and took a few drafts to figure out where it needed to go and how far to push it along. It cruises along after a certain point which felt good to us. Sometimes a mood feels good and you just want to keep sitting in it for a while!

— Pêtr Aleksänder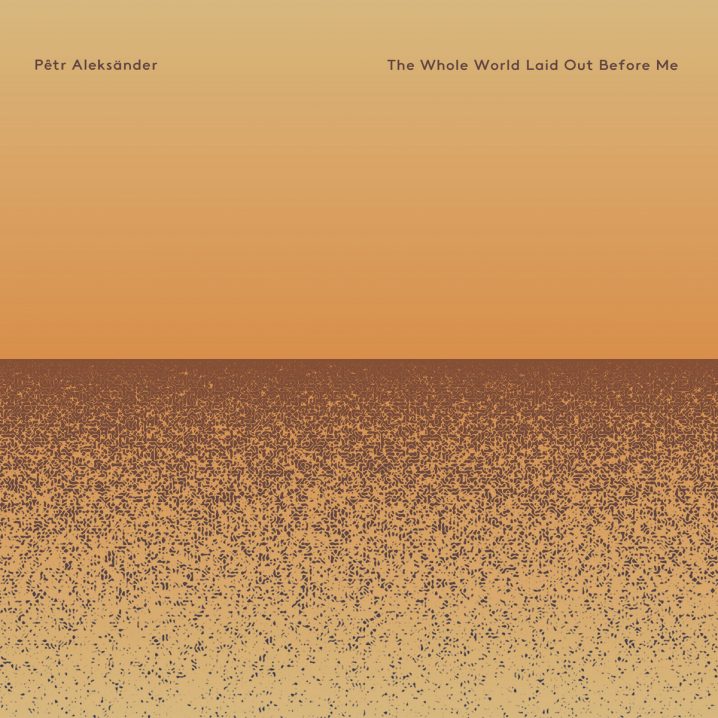 Special head nod to Andrea Diotallevi's beautiful album cover, which is wonderful to look at full screen as the music unfurls. Once again, the album is out on November 4th, via Moderna Records, available on Bandcamp and you can pre-order here.