Let's start at the very beginning. Can you tell us how your journey with the piano began?
I started playing the piano by chance, my parents were not musicians, but my great-grandmother's piano came to our house. My sister played the guitar a little, so my parents enrolled me in piano lessons. I met a couple of teachers who were totally devoted to their students and who very quickly detected my particular gifts and warned my parents that I had to work hard. At the age of 8, I entered the conservatory in my home town of Rennes, I stopped going to school to take correspondence courses, and at 14 I entered the Conservatoire Supérieur de Paris. One thing led to another.
How long did you play before you started composing?
I have never composed and I don't want to. My role as a performer fulfils me completely. I don't feel any frustration in playing other people's music, I find it a total field of expression. In my humble opinion, there are so many pseudo-composers plagiarizing minimalist music today, I have no desire to add to that.
What was your first piano and do you still have it around?
A Gaveau straight piano, very beautiful with candlesticks. It is in my mother's house in Brittany, I have never been separated from it.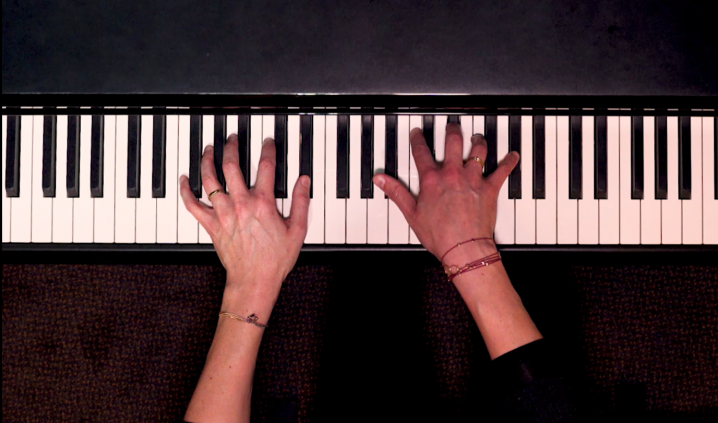 And how many different instruments did you go through, and how many do you have now?
I have had several pianos because after a few years of hard work the instruments get damaged. I have been working for years on the Yamaha Silent models, which allow me to play at any time without having to make the notes resound throughout my house! Important when you have a family life, especially as I like to work in the evening, and of course at weekends.
Any particular new approaches or techniques that you tried out for your new album?
We worked a lot on the sound, and the Dolby surround. I'm very happy with the sound we found, which is not totally classical but which remains an acoustic, natural, deep sound, without being too much manipulated. I especially didn't want to imitate a Nils Frahm sound, which is his own, and which I love, but which is too often copied today.
What are the challenges of playing live versus in a recording studio?
Live is in the moment, with the risk of missing it, of being tired, of being cold, or on the contrary of being hyper-inspired, of being carried by the listening of the public, and of finding a certain form of magic. The studio means digging, trying to find the magic take, with the risk of not being carried by the listening and the grace of the moment. That said, I love the studio, the solitude, the silence, and the microphones, but these are very different moments from concerts.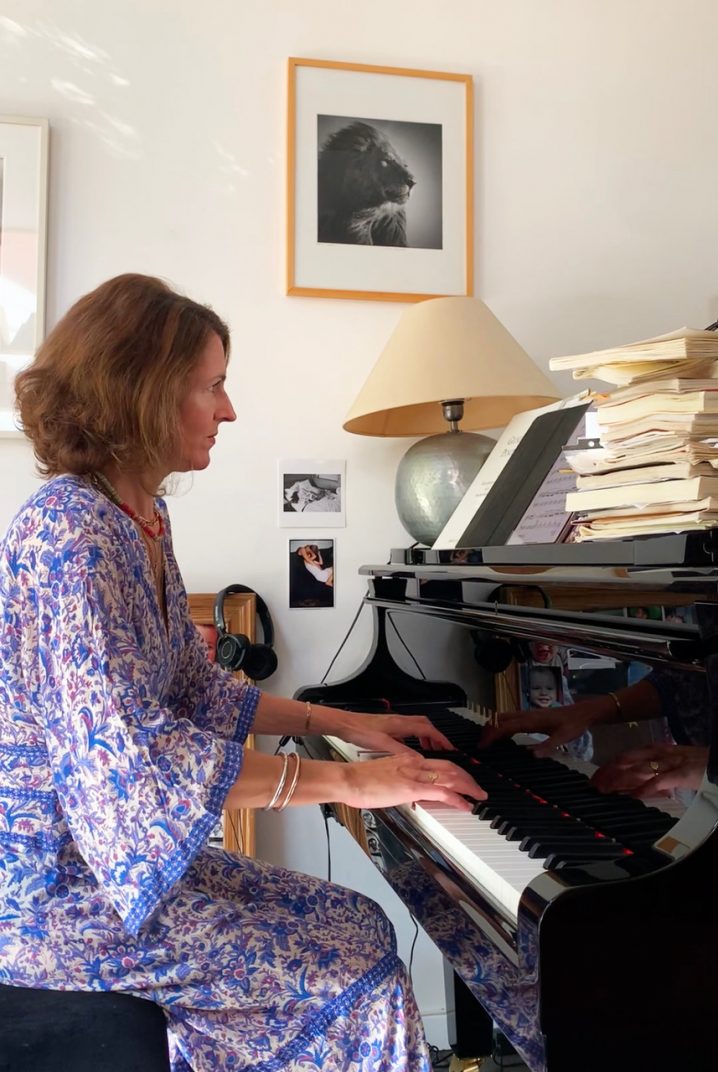 What is the most important environmental aspect of your current workspace and what would be a particular element that you would improve on?
My work room is my cocoon, it's not very big but I'm surrounded by objects or photos, and paintings that I like. I spend a lot of time there, it's a reassuring space. I sometimes wish I had a real studio with carpet for the sound and more space, but I live in Paris…
Can you talk a bit about your past collaborations?
I have collaborated a lot with other classical musicians for chamber music, and also with some actors or singers. Today I form a piano duo with Wilhem Latchoumia, with whom I recorded a disc called "This is America" devoted to Reich Monk, Adams and Glass. With InFiné, I have explored electronic music with Murcof and an album "Statea" which is also based on new interpretations of the minimal repertoire.
After the piece is recorded, how do you audition the results? What are your reactions to hearing it in a different context, setting, or sound system?
I don't like to listen to myself very much, but I know exactly what I want to achieve. So I choose the takes and I correct the edits when I don't like them. As far as the sound is concerned, I trust my sound engineer very much and also Alexandre Cazac who is the DA of the label InFiné. After several listenings in studio or with very high-quality headphones, I always listen on my computer or with common headphones on my phone, because this is this type of casual listening which will be the medium for many listeners.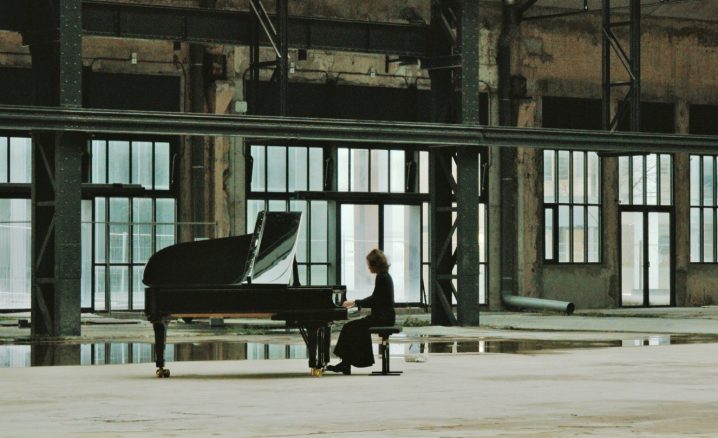 How often do you practice playing?
I work almost every day, sometimes all day, sometimes just 2 hours depending on my appointments, my travels and also my concert schedule. Musicians of my level are a bit like sportsmen, we have to "train" to keep our dexterity. I often learn new pieces, and I change a lot of repertoire for my concerts, so I can't let things rest between concerts.
Do you ever procrastinate? If so, what do you usually find yourself doing during those times?
I procrastinate a lot, I hate answering my emails, or certain messages, I'm badly organised and I often wait until I'm cornered to answer or do certain things. I often feel overworked, and I tend to hide in these cases! Because I also need time to do "nothing", to think, to meditate, and to live.
What gets you inspired?
My readings, the films I see, nature, wonder, melancholy, sensations, emotions, it can be just a sentence, a look, a moment. I have a very intense and restless inner life, and I don't do much to calm it down because that's where I get my inspiration on stage. That's why I'm convinced that the life of an artist, especially a musician, becomes denser as the years go by.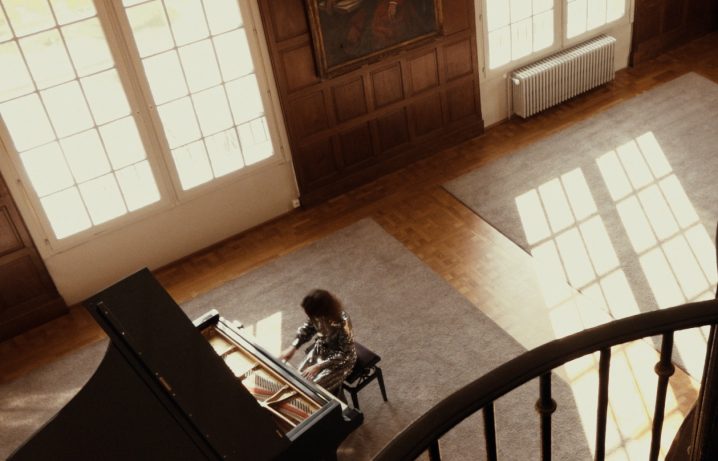 And finally, what are your thoughts on the state of "classical" music today?
Classical music is eternal, it is not just a fad, or based on an era like some musical styles. But sometimes the way it is presented to the public, the customs, the formatting, certain conventions, have made it difficult for listeners to hear and to want to hear.
Things are changing today, for better or for worse. I believe that we must invite the public to be curious, but also offer them other concert experiences than listening to an hour and a half of concert with an intermission in the middle while sitting in a beautiful hall, more or less large. It is also necessary to dare to bring together different eras and styles, not to repeat the same musical hits heard 1000 times by interchangeable performers.
Personally, I sometimes feel suffocated in a somewhat formatted model and in a predefined repertoire, which is surely why I turned to contemporary creation very early on, and why I take so much pleasure in discovering and helping others to discover a repertoire that is not often played by "classical" musicians, but in which I have found a marvellous field for expression. And it has found its audience, as I can see from the success of my last record, and the reactions of the listeners after the concerts.