Rafael Anton Irisarri
Sacred Hatred / Sacred Variations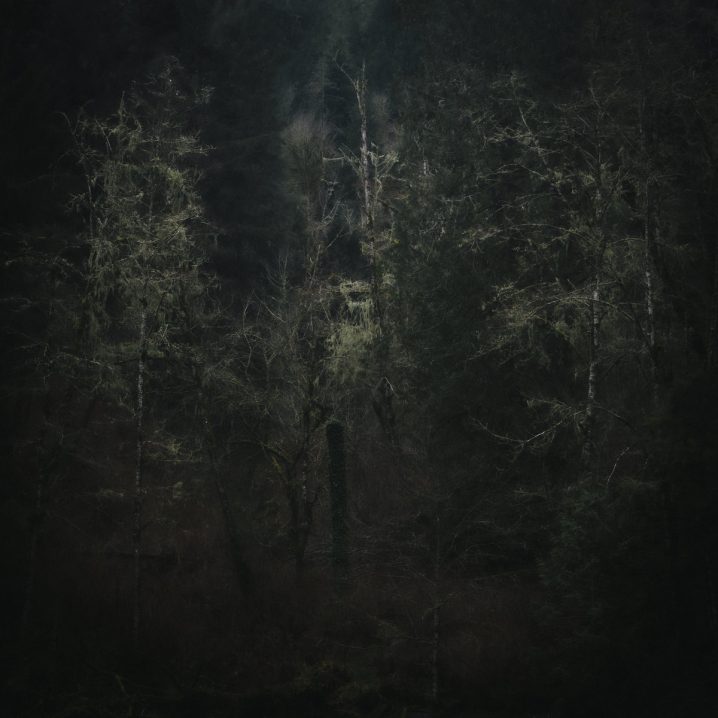 I feel like I've been dropping my good friend's name on these pages almost every other week or so. And yet, I realize, that most mentions of Rafael Anton Irisarri happen to be in the context of his mastering services – a very sought-out and personal touch among the artists and labels in our little, yet growing community. And so I retrace my steps and find that my last "proper review" of this New York-based musician and owner of his Black Knoll Studio was back nearly two years ago, for his last studio album, Peripeteia (Dais Records, 2020). For this duo of releases, Sacred Hatred and Sacred Variations, which, as you may have already guessed, features a few reworks and more, Irisarri turns outwards and features a few of his friends, including Hannah Elizabeth Cox and zakè on the album, and Markus Guentner and awakened souls & Tyresta on reworks. The two entries for Irisarri's own Black Knoll Editions are complimentary to each other, and so I choose to listen to and write about them in tandem. The artwork by Joshua Zucker-Pluda perfectly echoes the music: murky and dim, sombre and grim, yet on the edges of branches and twigs, light slightly brushes the outlines of texture. This is indeed how the sound comes to life in this droned-out, washed-out, post-ambient piece. Minimalism be damned – maximalism is here, and it is fully embraced with dynamics and tone. You know, I first played this album on a Sunday morning, and it was sunny outside, and, to be honest, I had to pause, take a breath, and reflect on the temper. But this morning it's dark and it's raining and grey, and the music rolls in like a tank full of feelings, and it's perfect and right and sublime for my spirits. A pristine example of this is "Hubris" where the deep and the dreary slowly rise to become consecrated. This is powerful stuff, to be sipped in small doses. Don't be fooled by the word "variations" in the title of the second release – it's an album all on its own, with a few more original works, and as I mentioned before, you should play them together. Highly recommended for fans of elegant thunder, delectable aberrations, and abrasive caress.
Lumenette
All Around My Head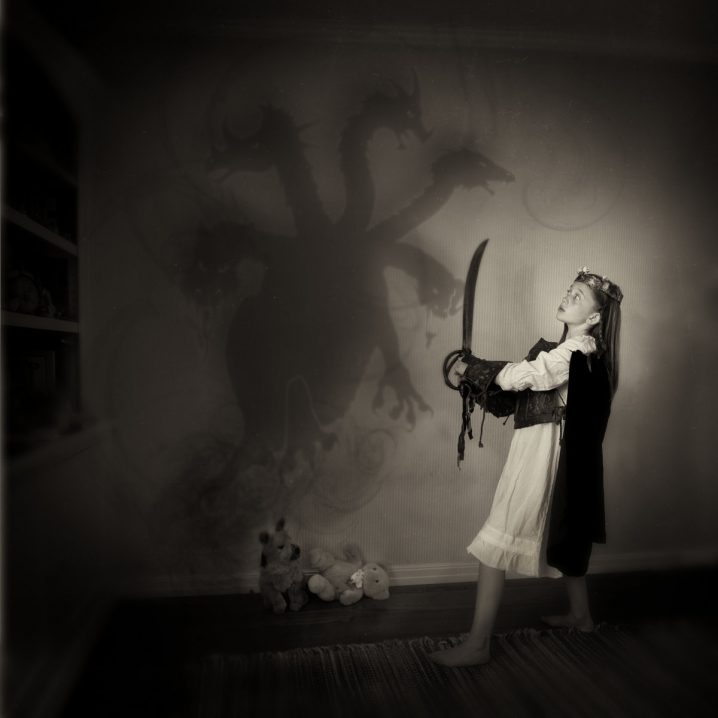 Those of you who have been loyally following my musings and ramblings since 2008 already know that I most focus on instrumental music. I'm not sure why that happens to be my vibe – perhaps I'm just not into songs, perhaps I don't really like lyrics, perhaps I just want to create my very own world with the music becoming its soundtrack. So, when, on occasion, I do feature an album with lyrics in it, it must be indeed very special. It's something that I want to share with you because I've made the exception of playing it all day long. Such is the case with Lumenette, a debut album by Christine Byrd on the scrupulously curated Hammock Music imprint. I use that particular adjective to describe the catalogue of this label because it's mainly reserved for the output of Nashville (USA) based band, Hammock, which, I believe, I've thoroughly covered on Headphone Commute (like, pretty much every single release). Besides the exclusivity of the band's output, the label has been the host to Slow Meadow, The Ascent of Everest, and The Summer Kills. So why did the Hammock members, Andrew Thompson and Marc Byrd… wait a second… did I say "Byrd" again? Well, there you have it! In fact, before the duo got married, Christine recorded under her maiden name, Glass, and the two have even released music as GlassByrd (see Open Wide This Window from 2003). But back to Lumenette, which, besides being produced by the couple also features Matt Kidd, who you may know as… Slow Meadow. Okay, so does it all make sense now? And I'm not just referring to all the connections I have made here with the names. I'm talking about the stylistic influence of this wonderful music. It's like a delicious recipe in a sonic kitchen of my dreams – take a bit of Hammock, mix it up with Slow Meadow, sprinkle Christine's absolutely divine breathy vocals on top, and you have yourself a beauty that is All Around My Head. But to be very clear – all music on this record is written by Christine, so if you're into ethereal pop ambience from the likes of Slowdive, Mint Julep, and perhaps even a bit of Grouper then this debut is truly for you!
Steve Fors
it's nothing, but still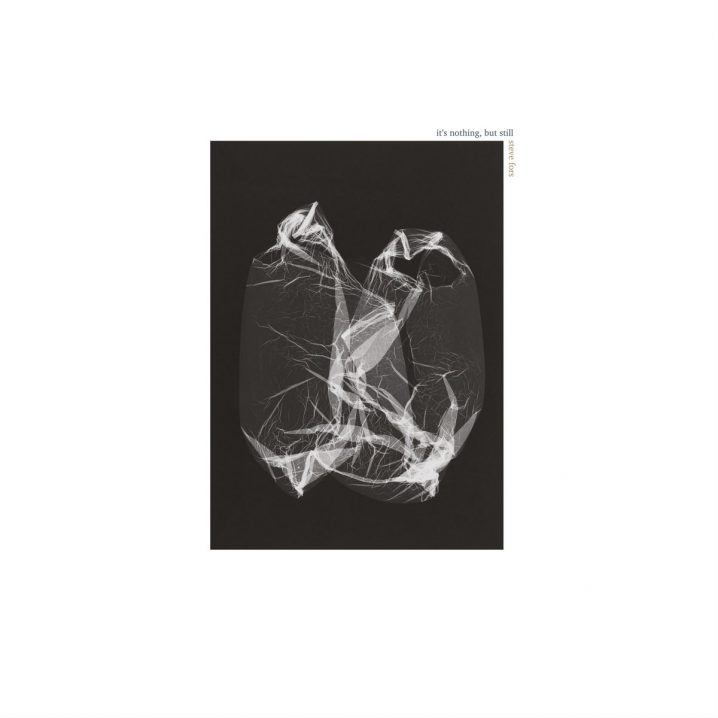 Zurich-based Steve Fors first appeared on my radar back in 2009, when, along with Christopher Miller they put out a record as The Golden Sores. Exploring the physicality of sound through a deep-penetrating aural onslaught the duo managed to excite my neurons and raise my endorphin levels to euphoric heights with the atmospheres of thirst and anguish for more. Now, more than a decade later, Fors is back under his own name, for the first time for Hallow Ground, a Swiss label which I've been covering lately with their releases from Lawrence English, Siavash Amini & Eugene Thacker. In fact, afore mentioned Amini appears in the production credits for this ambient meets drone meets neo-classical album, beautifully titled, it's nothing, but still. And with Rafael Anton Irisarri mastering the six pieces pressed on a limited edition clear vinyl, you know that I'll be turning the volume up once again, even at six o'clock in the morning. This is precisely the way to peel apart all of the layers, from the captured field recordings shuffling far away in the distance to the frequency-rich pungent vibrations rolling like waves over feelings and thoughts. It's a truly meditative experience, to absorb all these sounds, and adjust your exhale with the swell of a rumble, which I think was evoked by a cello in mourn. This does appear to be the concept of the album, focusing on the subject of breath. "Initially taking inspiration from living with a chronic lung condition, Fors meticulously crafts pieces that transcend his personal experience and reach for something universal." The interplay of lush ambience and celestial harmonies with resonant bass and complex sonic textures guide the listener through an emotional ride of their sorrows and joys. "The album is a study in melancholy and transience," says Fors, "and my intention is that the sounds trigger a memory, an image, a feeling in each of us. While our specific circumstances are momentary and discrete; joy, rage, and despair remain existential to our common experience." And in this common experience we share something that we may call "music". Highly recommended for fans of cinematic journeys. My favourite piece is "lead into aether". Turn up the volume, please.