Release Notes
Label: 7K!
Release: Restless
Date: May 6th, 2022
Film By: Dan Braga Ulvestad
Good morning and welcome to July. Another crazy six months have passed by in a blink of an eye or in a painfully slow-moving swelling of agony. Depends on which way you look at it. Either way, time continues to be an elusive concept encountered by humans and I often wonder if it's not entirely something in our minds. Yet, there is time between the past and now, and in that time we construct memories, and in those memories, we find ourselves – the way we are, the way we used to be. Sometimes all these memories are captured with a photograph, and sometimes we can capture them with music. Berlin-based composer and pianist Rubin Henkel "reconfigures memory throughout his music." For his latest release for 7K!, Henkel takes inspiration from three-decade-old photographs created by his father, Philip Pocock, capturing a place and time before the fall of the Berlin Wall, and echoing those moments in his sound. Titled Restless, the album has been out since May 6th, but today I'm honoured to premiere for you a video, or even an entire mini-film by Dan Braga Ulvestad, for a piece titled "Postman". I want to tell you more about this piece, but there are limits to how much the words can capture. So instead, I invite you to watch this film, and then, of course, check out the album.
Dan and I became close friends over the last couple of years and he directed many videos I was part of. When I told him about the backstory of my track "Postman" where a little boy stuck letters through cracks in the Berlin Wall, not knowing if anyone would ever read them, he wanted to take this idea further and wrote a beautiful script out of it that just fit perfectly. When I play the piece during live shows I always think of this film now and I get transported to the magical little world he created.

— Rubin Henkel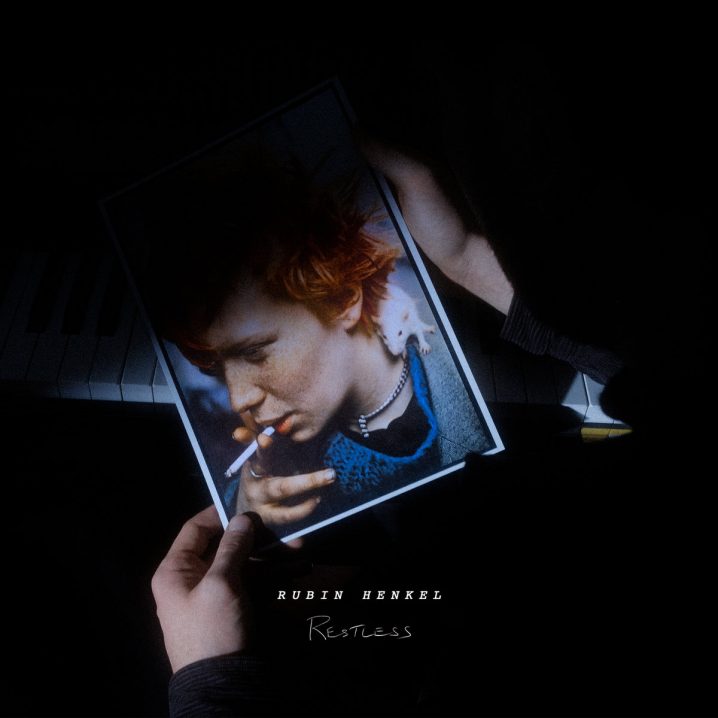 Along with the album, you can also purchased a book collecting sheet music of piano pieces, as well as street photographs by Philip Pocock from 1982. This little package "demonstrates the connection between image and sound, tells the story of every single photo and shows how these visual impressions were translated into piano melodies." A wonderful journey to set upon.