Release Notes
Label: Naïve/Believe
Release: Collisions
Date: September 9th
Collisions a coming together of neo-classical and film composer Tom Hodge, post-rock composer Ciaran Morahan (you may know him from Codes In The Clouds) and jazz composer and drummer Ollie Howell. All three musicians have experience in producing wide-spanning cinematic soundscapes, so it's not at all surprising to hear their cumulative contributions bloom into a gorgeous self-titled release. I think that the contribution of live percussion really brings this album to life, showcasing the post-electronic meets jazzy and synthetic meets organic qualities of their compositions, where droplets of sound collide and then disperse in an expansive sonic space. This granular universe is echoed in a visual counterpart created by Cath Elliot, where "generative shapes morph effortlessly into particle-based metaverse versions of the band members themselves, emerging and performing live as if appearing from the ever-moving ether." Today I am premiering a visualiser of their new single, "Fourth Motion" taken from the upcoming Collisions out via a French Naïve/Believe records on September 9th. It's one of four parts of an overall piece, the last track on the album, and is perhaps my favourite, as the conclusion of the whole. The video, of course, only enhances the overall experience of Collisions, which is why I'm happy to share it with you.
We are delighted to share a first impression of the generative visual identity of our record designed by Cath Elliott in collaboration with Bileam Tschepe and Daniel Molnar. We discussed with Cath the different overarching frameworks that would inspire the programming work for each track. We felt that the most natural fit for 'Fouth Motion' was 'Explosive'. This is reflected in the way the visuals slowly grow until the drums and ring-modulated clarinet suddenly appear in the middle of the track. This visual identity is a sneak peek at what will be our deeply interactive live show where the music coming from the stage will drive the programming to generate new and unique videos every time it's performed.
This track starts with a single synthesiser note and melody to give the listener the chance to absorb what they have just listened to. Fourth Motion incorporates all of the elements and sounds that the listener has heard throughout the rest of the record, leaving them with a sense of familiarity and not out of place. It feels like quite an understated piece compared to the other tracks on the record, but it also feels like the 'biggest' track on the record.

— Ciaran Morahan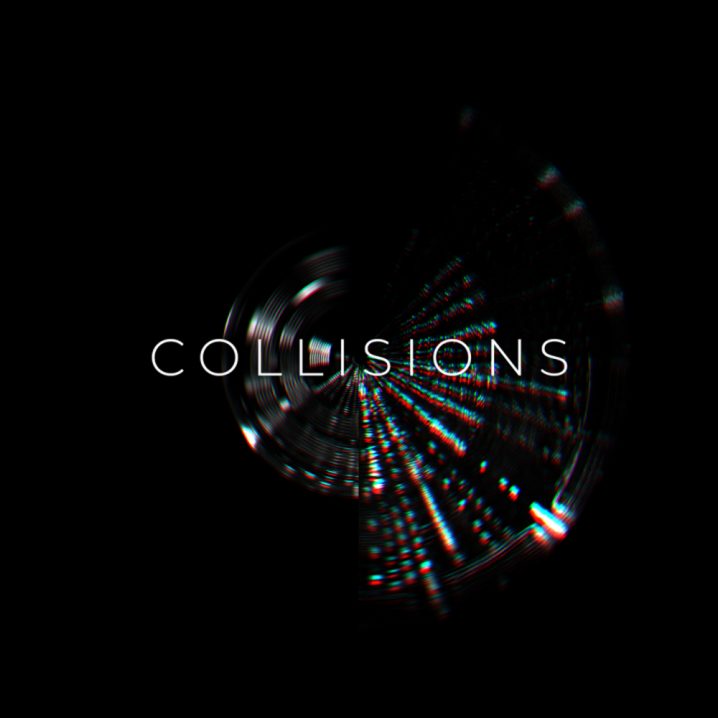 Once again, the full album is out on September 9th, via Naïve/Believe.