Release Notes
Label: RVNG Intl. & Costume Records
Release: Volume II
Date: October 21, 2022
Mastered By: Marc Thériault
Directed By: Guillaume Monette
Flore Laurentienne is the nom de plum of a Quebecan composer Mathieu David Gagnon, who is inspired by the music of Johann Sebastian Bach. In 2019 he released a solo debut, titled Volume I, which was longlisted for many nominations and numerous awards. The music featured a fifteen-piece string orchestra and early synths (including Minimoog Model D and EMS Synthi) for a wide-spanning neo-classical journey. This year the project returns for a second volume, on RVNG Intl. and Costume Records, due out in October, continuing Gagnon's exploration of post-classical pastoral composition and natural environmental settings illumed by the rivers of his native Quebec, "where changing forces of water inspire metaphorical markers that navigate passages of life and loss." The piece for the video which I am premiering for you today is featuring the string orchestra once again, cradling the synth's arpeggiated ostinato, this time also with the bass and clarinet, in support of a variation on what appears to be a familiar theme. The visuals for "Navigation IV" invite the listener to fade out into the waters, become one with the river, and begin to float. It's a meditative experience, leaving the river to ebb on your screen, playing the passage, and seeing it almost stay still, as the time slowly moves on. A portion of the proceeds from the album will benefit The Saint-Laurent Action Fund, which promotes the conservation of ecosystems, supporting projects for the preservation, enhancement and rehabilitation of the St. Lawrence River.
Accompanying video, is a fixed shot of a landscape, not dissimilar to sakte-TV, a version of slow, endurace viewing on Norwegian television, the video highlights the gradual but constant evolution of a landscape, the passing of time and the elements changing in a cyclical and infinite way. This choice is motivated by the director's desire to not feel the presence of anyone behind the camera, nor behind the music.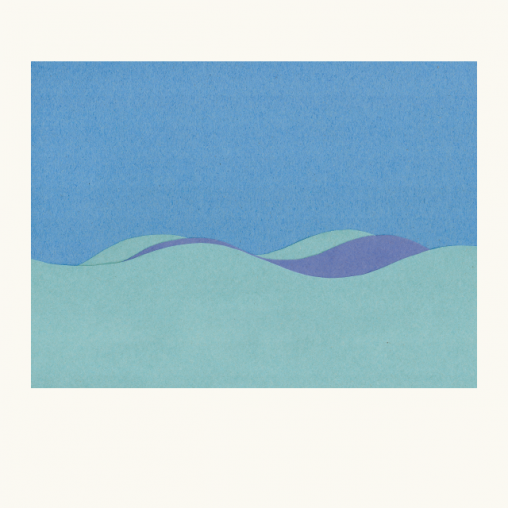 Once again, the album is out on October 21st via RVNG Intl. and Costume Records.